How can we help?
Skriv inn et nøkkelord for å finne svar
Delivery
How do I track the status of my order?
+
There are a number of ways to track your order. You'll receive an email confirmation from us when you place your order.

If you have signed up for an account:

You can check the status of your order by logging into your account.

Simply visit the My Account page located at the top of the Mobile Fun home page.

From here you can review your orders and track the status of any outstanding orders.

If you haven't signed up for an account:

You can quickly track the status of your order on the "Track My Order" page.

All you'll need is your email address and your order number provided in the order confirmation email that you will have received.

Using your tracking number:

If you have selected a tracked delivery method you will find the tracking number in the dispatch email and in "My Account". Please note that not all delivery methods offer a tracking facility.

You can enter the tracking number on the courier's website (e.g. DHL). This will inform you of any delivery updates provided by the courier that you selected at checkout.
Which delivery methods are available?
+
We offer one flat delivery price for your order, no matter how many items you buy. For partially in-stock orders you pay for delivery only once. We'll ship what's in stock now and the rest later at no extra charge.
You can find out more information about our delivery options on our
Delivery Information
page.
What do I do if my order has been dispatched but hasn't arrived yet?
+
We're sorry to hear that your item has not arrived yet. Please check that you have received a dispatch email from us to ensure it's on the way to you.

If your item has been dispatched please read the following delivery guidelines before contacting us as we won't be able to investigate until the following time has passed:

Mail Service - Deliveries typically take 5 to 10 working days, but may take longer. . If the order hasn't arrived within 20 working days (so typically 5 weeks) please contact us.

DHL Express - Deliveries typically take 2 to 3 working days, but may take longer. You can track your order here. Please contact us below if your item has not arrived within 20 working days.

You can find out more information about Delayed/Lost Shipment on our Terms & Conditions page.
Returns
How do I return an item?
+
Instructions on how to return items to Mobile Fun can be found on our returns page here.
How will I know if you've received my return?
+
Once we have received and processed your return, we will send you a confirmation email to keep you updated.
My Order
How do I request an electronic copy of my invoice?
+
We provide a paper copy of your invoice with your order. However, if you require an electronic copy, please contact our support team and we will email one to you.
What do I do if an item is missing from my order that's been delivered?
+
We're sorry to hear that. Can you please check your invoice as it may be that part of your order was out of stock. We don't group our items in one delivery so that you receive your order as quickly as possible.

If part of your order is still missing, then please contact our support team.
How do I make a change or cancel my order?
+
Please track your order to check that it hasn't already been dispatched. If your order has already been dispatched then we are unable to make changes to it and any unwanted items will need to be returned.

If your order has not yet been dispatched, contact our support team, ensuring that you include your order ID and the desired changes.
Payments
Which payment methods can I use?
+
You can pay by PayPal or credit/debit card via our website. Unfortunately, we cannot take payment via American Express.





Mobile Fun takes your security seriously. As part of this commitment, we partner with your bank to protect you from fraud. We use Verified by Visa and Mastercard Securecode to prevent fraud taking place on your account.
How do I know if an item will work with my device?
+
If you visit the item's page, you can select the "compatibility" tab which will give a list of all of the devices that an item will work with.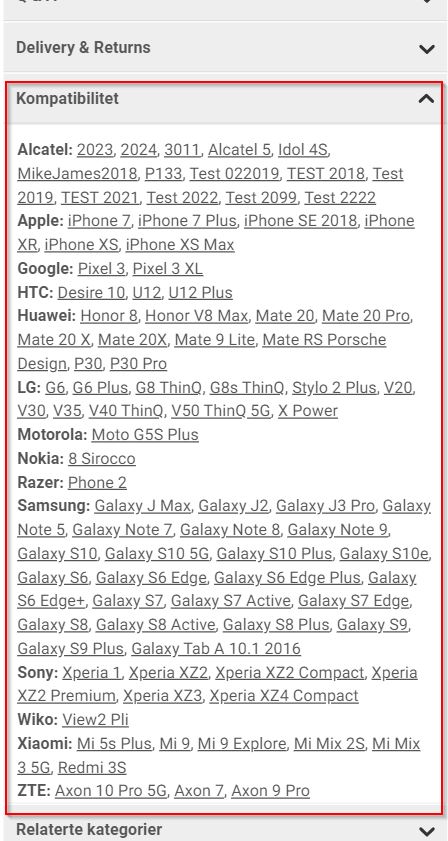 When will an item be back in stock?
+
We do our best to update the stock messages on our websites as soon as we have an estimated arrival date of the items. To reserve an item, you can purchase it through our website, and the item will be dispatched to you as a priority as soon as the stock arrives at our warehouse.

You can also register for "back in stock" alerts underneath the "add to basket" button on our product pages. This will send an email to you directly when an items arrives.
Do you have instructions or a user manual for my item?
+
We normally provide instructions on how to use an item in the packaging. If there is nothing included, then please check the website item page, as there may be an electronic copy stored there.
My Account
Contact Us
How do I contact customer services?
+
Haven't found the answer that you were looking for in our FAQ? Feel free to contact us!

Need to ask an extended query? Contact us by email

We are happy to answer any questions that you may have by our contact form.

Please include your Order ID on the form, wherever possible as this will allow us to handle your query much more efficiently.

Our Customer Service team will respond to your email requests from Monday to Friday and within 1-2 business days.


How do I contact the Business to Business team?
+
Contact our dedicated B2B team to find out about our trade prices and exclusive business account offers!

Contact the B2B team here.
Does MobileFun Offer Price Matching?
+
MobileFun currently does not offer price matching.


Does MobileFun have an affiliate scheme?
+
Yes. MobileFun has an affiliate scheme with competitive rates for publishers. Feel free to contact us to learn more.