Mer informasjon
A truly exquisite piece of craftsmanship - stand out from the crowd!
Vaja are regarded as one of the best and highest quality leather case manufacturers in the world. Their cases are painstakingly handmade to order by skilled craftsmen. The leather used in making this exquisite case is specially selected from the finest available and means that even amongst the very best cases on the market, this will stand out.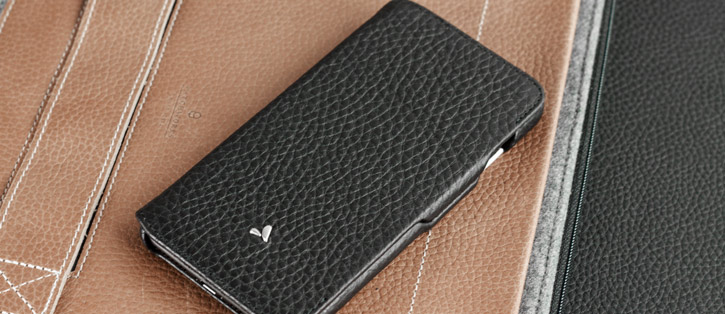 Unique, handmade case. No two are truly identical
You are unique. There is nobody else like you in the world, so your tastes will reflect that. Where others will settle for "just a case", you will go the extra mile to select a thing of pure beauty and magnificence. A case that rivals yet sits in perfect synergy with the stunning design ethos of your iPhone 8 Plus. As these cases are made by hand and feature the craftsmanship of human beings and not machines, no two will be identical. Your case will be your case.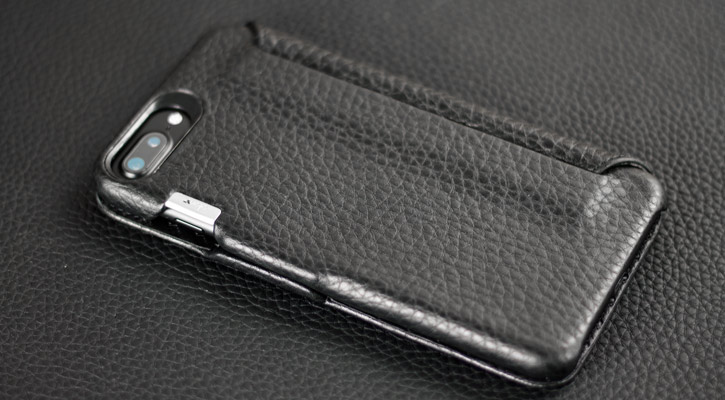 Only the best materials will do - Premium means premium!
Beginning with a lightweight, yet super-strong polycarbonate frame and covered with natural selected tan Argentinian bridge leather, this case is built to take all kinds of punishment as well as look and feel amazing. The lightweight frame provides structure, stability and increased protection. The inner case is then lined with premium and luxurious Caterina leather for a superior soft finish.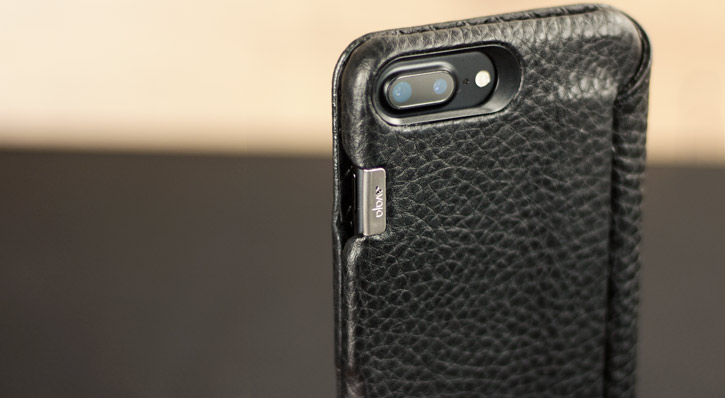 Flip design protects your entire device
This luxury case has a flip on the front, which will fully cover your iPhone 8 Plus giving it the best protection from damage. The Caterina leather used on the inside of the case is super-soft to protect your phone's screen, and the exterior is embossed with the Vaja logo in silver, giving it an extra level of luxury - and a true testament to genuine premium quality!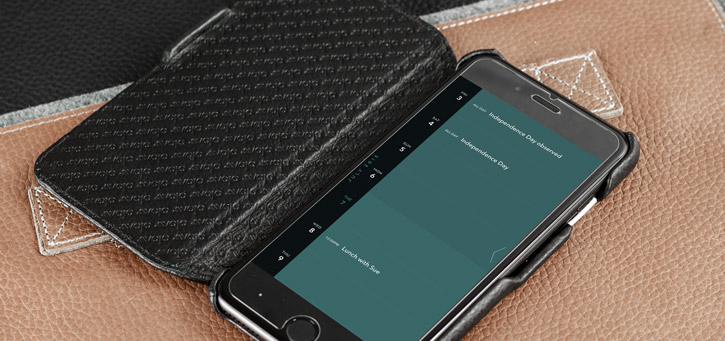 Magnetic closure - which does not affect your device
Embedded within the Agenda MG case is a magnetic closure system, which keeps the front cover of your case closed without affecting the functionality of your phone. Two precisely embedded rare earth magnets are built into the leather securely holding the top flip to the back shell of your iPhone 8 Plus case, forming a secure seal offering maximum protection with minimal effort and obstruction.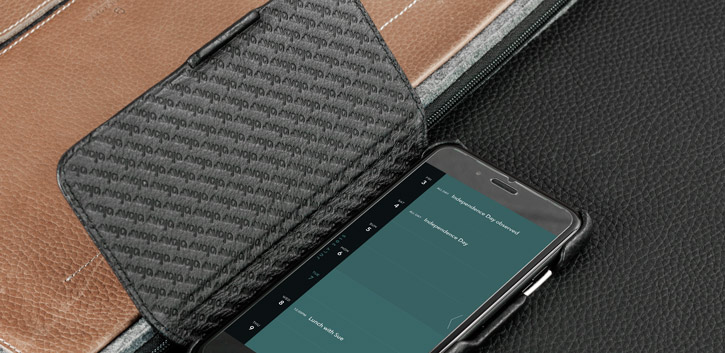 Access all areas
This case is specifically designed and conceived around the iPhone 8 Plus. You can be absolutely certain of full functionality while your phone is in this case. That includes access to your buttons, speakers and, if you open the flip case, your lightning port too.