Mer informasjon
A truly exquisite piece of craftsmanship - stand out from the crowd!
Vaja are regarded as one of the best and highest quality leather case manufacturers in the world. Their cases are painstakingly handmade to order by skilled craftsmen. The leather used in making this exquisite case is specially selected from the finest available and means that even amongst the very best cases on the market, this will stand out.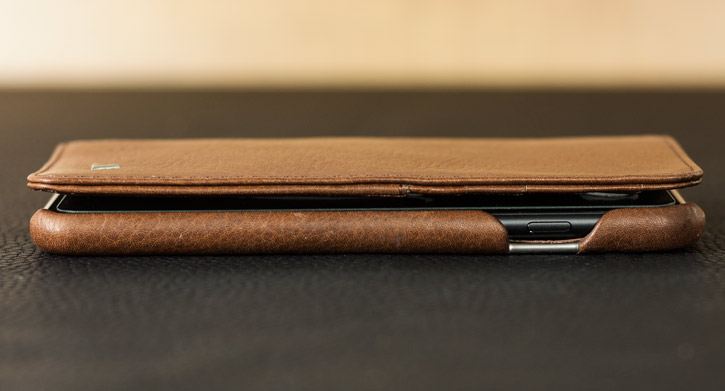 Unique, handmade case. No two are truly identical
You are unique, there is nobody else like you in the world, so your tastes will reflect that. Where others will settle for "just a case" you will go the extra mile to select a thing of pure beauty and magnificence. A case that rivals yet sits in perfect synergy with the stunning design ethos of your iPhone 8 Plus. As these cases are made by hand and feature the craftsmanship of human beings and not machines, no two will be identical. Your case will be your case.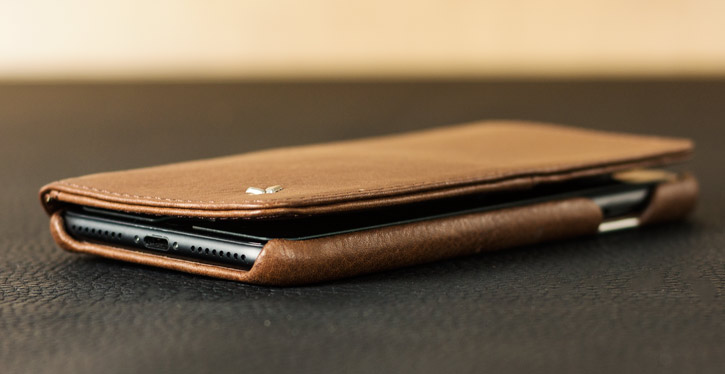 Combine your wallet with fantastic protection for your iPhone 8 Plus
Marrying your wallet with an iPhone 8 Plus, Vaja combines two of your most must-have items into one unforgettable packaging. Made from high quality bridge leather and featuring a total of 3 slots for storing your credit / debit cards, train tickets, receipts as well as 2 generous pockets for larger items like documents and cash, the Wallet Agenda Leather Wallet Case is the perfect wallet for today's digital world. There's even a handy window pocket so you can show your ID without having to get it out every time you need it. Extremely practical this case not only provides a fantastic way to store your cards and cash, it also offers fantastic all round protection for your phone. This keeps your iPhone's back, sides and most importantly screen safe at all times.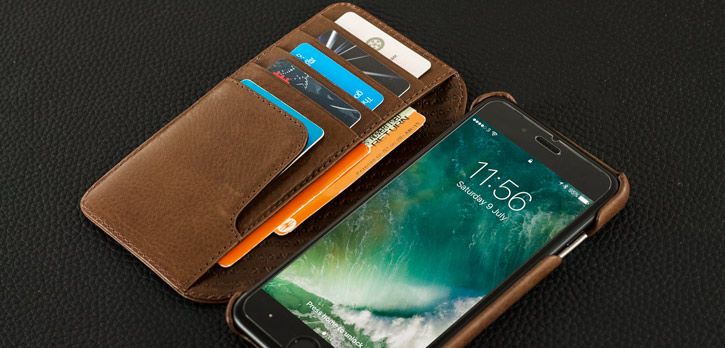 Only the best materials will do - Premium means premium!
Beginning with a lightweight, yet super-strong polycarbonate frame and covered with natural selected bridge leather, this case is built to take all kinds of punishment as well as look and feel amazing. The lightweight frame provides structure, stability and increased protection. The inner case is then lined with more luxurious bridge leather for a superior soft finish.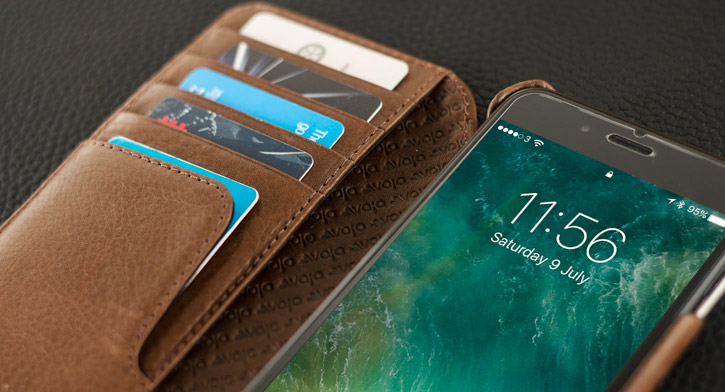 Access all areas
This case is specifically designed and conceived around the iPhone 8 Plus. You can be absolutely certain of full functionality while your phone is in this case. That includes access to your buttons, speakers and lightning port too.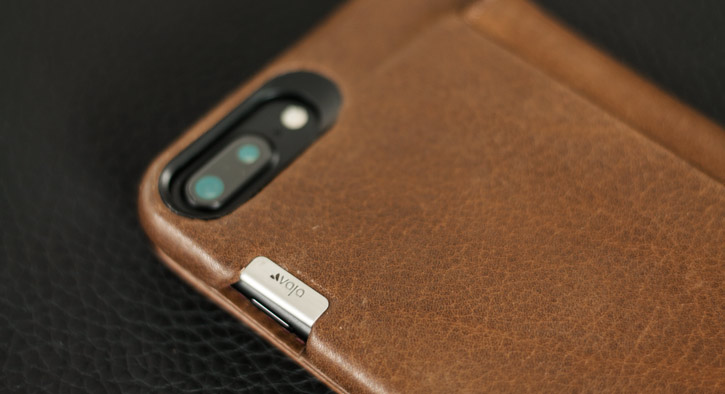 Includes luxurious raw leather pouch
When you have a case this special, it might need it's own protection. Although the Vaja is tough as they come and will protect your iPhone through thick and thin, a luxurious pouch made from raw leather has been provided so that, should you be so inclined, you can carry your phone and case in it's own pouch. This is just one more classy finishing touch to consider, making Vaja a no-brainer if quality and luxury are what you're after.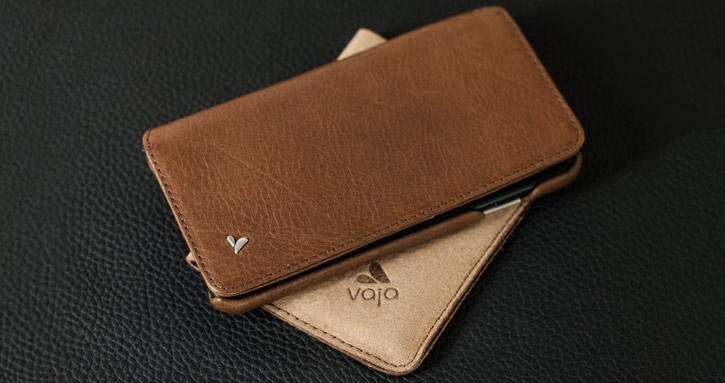 Please note: Using genuine Argentinian Bridge leather, no two cases are identical due to the individual pieces of material used to craft this premium case. As a result, the colour represented may be slightly different to the images above. The pouch is made from off-cuts from the same high quality leather used in the manufacture of these magnificent cases. Therefore they are bespoke, unique and no two will be truly identical.