Mer informasjon
Plug it in either way
The SyncAble HD Micro USB cable by Scosche features a reversible Mirco USB connector, allowing you to plug the connector into your device either side up for ultimate convenience.

Built to last
The SyncAble Micro USB cable has a thick cable casing helping to prevent cable breaks that can occur from everyday use in weaker cables. This revolutionary cable has also been equipped with a flexible over-molded strain relief base, which has been designed to give the cable enhanced grip and prevent breaks in the base of the cable. With a 3-year warranty and having passed Schoche's bend test - this cable is truly built to last.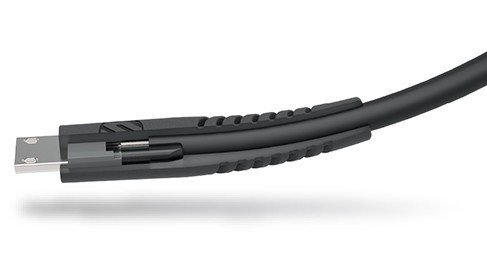 Don't let your case stop you
Equipped with a slim-tip, the Scosche SyncAble Micro USB cable can easily plug into any device, regardless of if it's wearing a thick case. This feature, along with universal compatibility with all Micro USB devices makes for an incredibly convenient cable.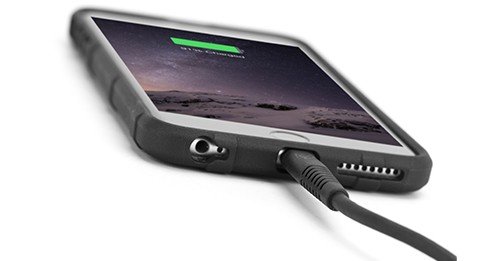 Designed for connection of Micro USB hardware to USB supported devices
Designed to connect smartphones, tablets and other Micro USB equipped hardware to USB powered equipment so you can sync and charge your device.
4 metres for maximum convenience
Enjoy all the convenience and freedom you need for charging and syncing your device with the Scosche SyncAble HD that features an impressive 4 metres length.
Allows simultaneous charging and syncing of your Micro USB Device
This quality cable allows you to connect your Micro USB compatible hardware to your laptop or desktop, in order to charge your phone and exchange / sync data simultaneously.
Compatible with a USB mains charger and a PC
With a standard USB connection, the Scosche SyncAble HD is compatible with a mains charger featuring a USB input, as well as a laptop or PC - so you have complete flexibility for your charging needs.