Mer informasjon
Tidy, efficient magnetic cable management system with three holders
We're all familiar with that tangled, messy nest of cables when charging more than one device (or even just one, if the cable is long enough). This desktop cable organiser is the answer to that problem. Simply attach the sturdy, versatile base unit to virtually any surface with the strong adhesive strip on the underside, then thread your charging cable through any one of the three magnetic holders.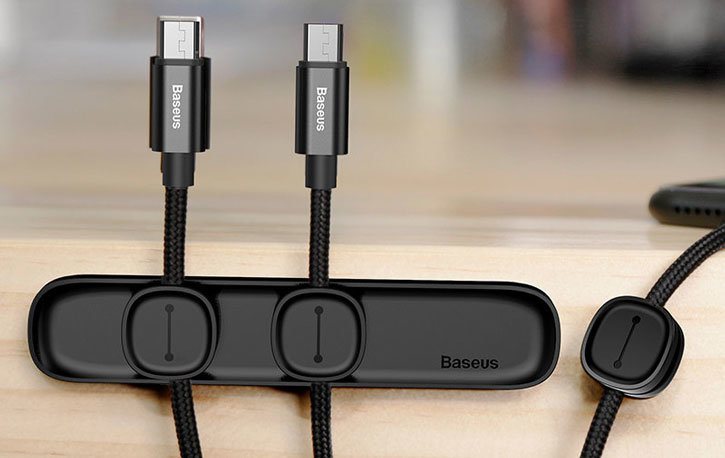 Use virtually anywhere - at home, at work or in your car
Whether you're looking to get your cables in gear while driving, working or just relaxing, this organiser is perfect for you. The powerful, grippy adhesive strip on the base unit's underside will attach to virtually any surface - be it a desktop, worktop or even dashboard.
This adhesive is damage-free, too - so you can rest assured your surfaces won't be affected by this neat, handy cable management solution.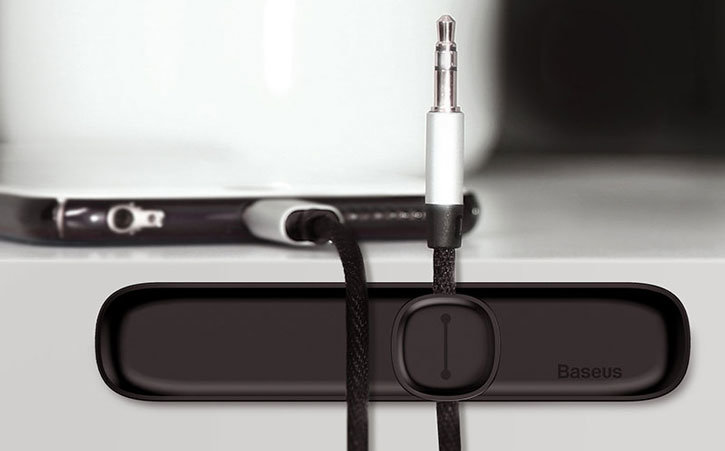 Holders can be removed and attached freely to magnetic surfaces
Each holder does not require the base unit in order to function, so you can use them in various different spots around your house, office or car. Every rechargeable device requires a cable, and almost every room in your house holds something to be recharged - why limit your usage to one spot?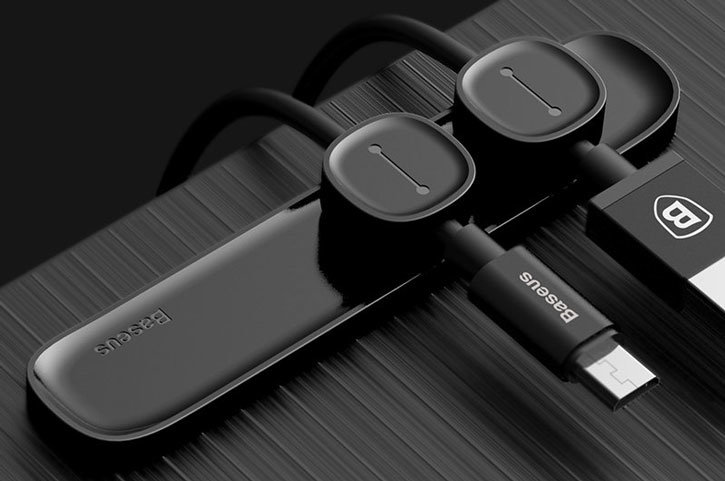 Works perfectly with all shapes and sizes of cable
Charge and sync cables come in all shapes and sizes - braided, round, flat and more. Whichever one you might have, this cable management system can accommodate you, with large universal gaps in the holders designed to accommodate different shapes of cable.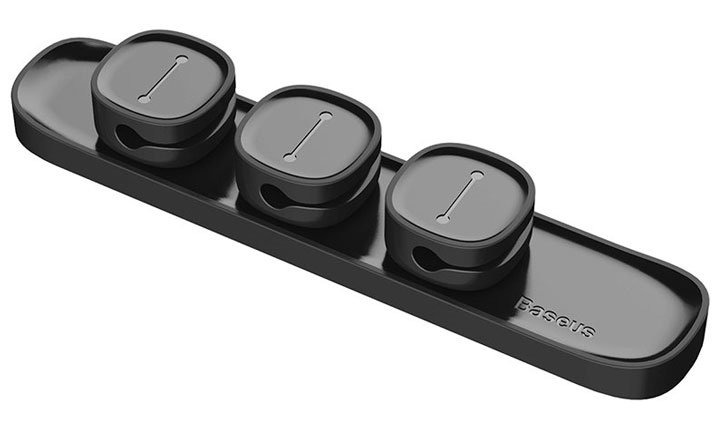 Discreet and effective
The Baseus universal cable manager weighs a mere 13.7 grams and measures roughly 90mm across - less even than the size of a smartphone. This means your cable tidy will be discreet, neat and add virtually no extra bulk. An added bonus is that the Universal Cable Manager is attractive and sleek, too, so not only will you never have tangled cable woes again, your solution can look stylish and elegant.