Mer informasjon
Provides in-car wireless charging for your compatible device
Designed for quick and intuitive charging, this universal Qi Wireless Charging Car Holder and Charger allows you to charge your Qi-compatible device without the mess of charging cables. The car holder uses Qi induction technology to charge your phone quickly and easily once it is placed into the holder.
Simply place your compatible device within the holder and watch as it begins charging without having to connect any wires to the phone.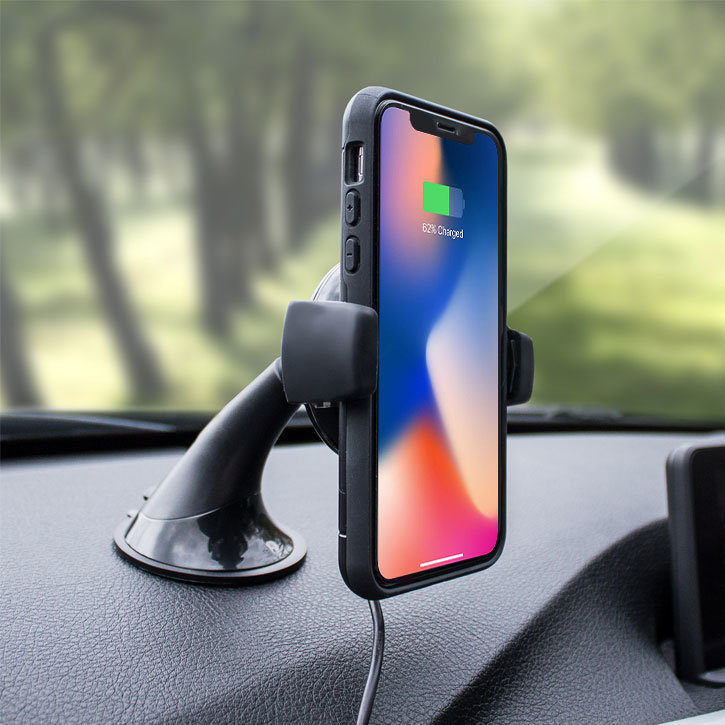 Fits devices up to 110mm wide
This wireless charging car holder fits any device up to an impressive 110mm wide - including devices with cases applied. This size easily accommodates devices such as the Samsung Galaxy Note 8, S8 and S8 Plus, iPhone 8 and 8 Plus and near enough any other wireless charging device conceivable.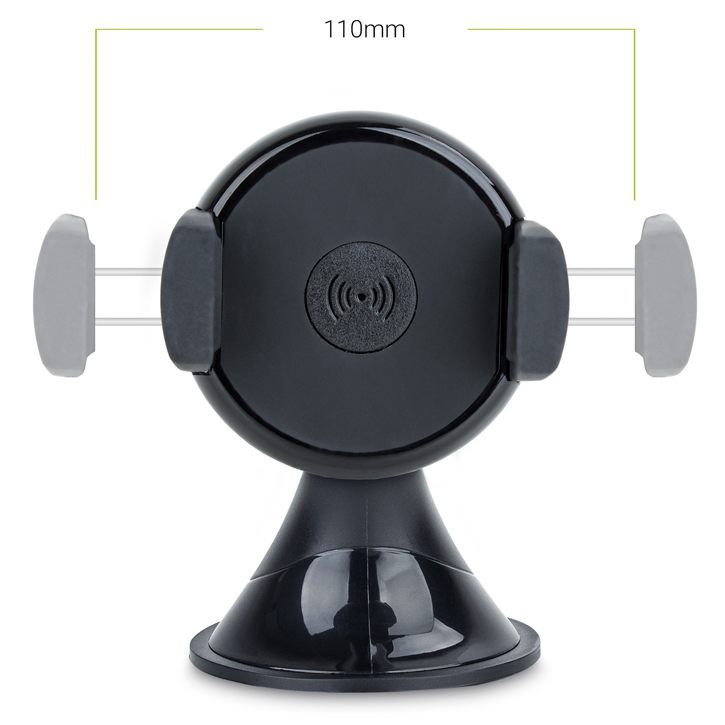 Supports landscape and portrait orientations
The adjustable design of this car holder allows you to position your handset on your car's windscreen in either vertical or horizontal positions for a more comfortable view of your handset while driving.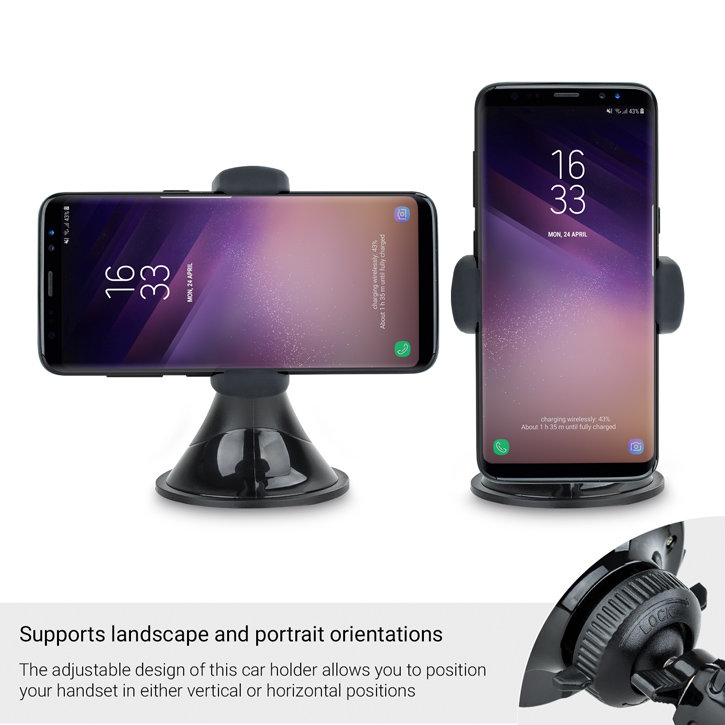 Sleek and minimalistic design to match your handset
Designed to perfectly complement wireless charging devices, this car holder is designed to reflect the contemporary and sleek styling of modern smartphones.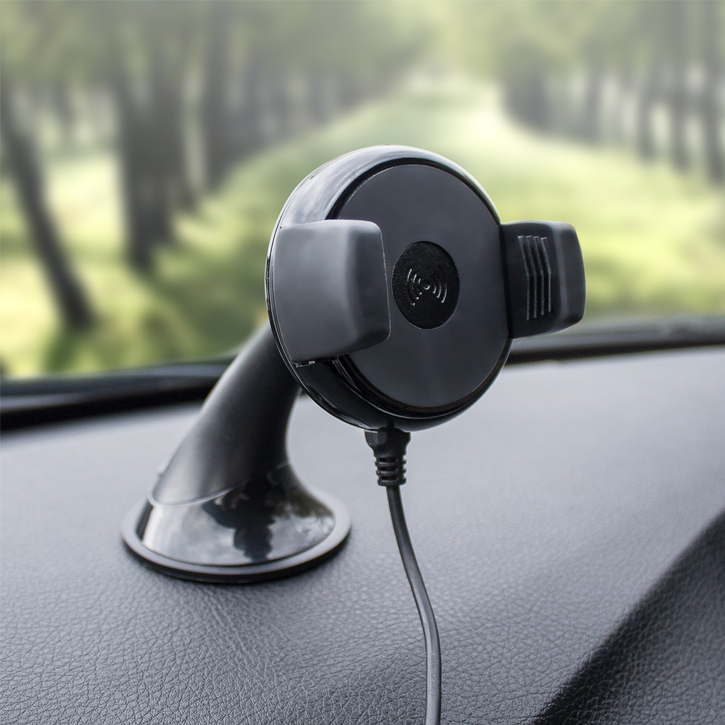 Please note: this product requires an in-car charger supplying at least 2A (2 amps) of power in order to wirelessly charge your device (sold separately).