Mer informasjon
Unique wearable necklet and ergonomic design
This fantastic Bluetooth headset makes a great fashion statement and has been designed to provide total comfort. The Samsung U Flex Bluetooth headphones come in the form of a stylish necklet that wirelessly connects to your phone or tablet. The unique and modern design also reduces time spent untangling wires or storing it in a case. Designed for long term wear, stabilising ear gels ensure a perfect fit.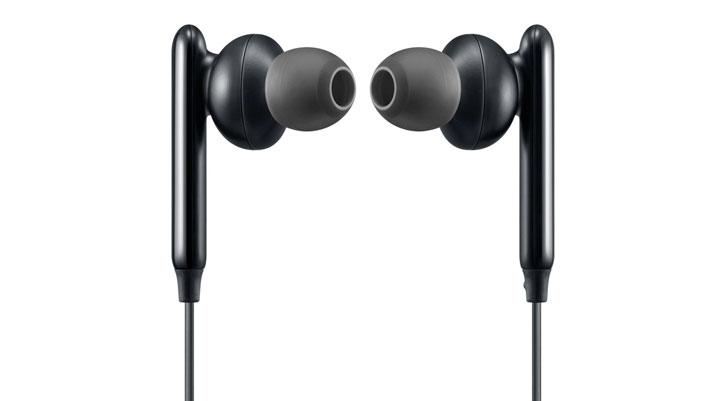 Two-way engineering for a rich, full sound
Let's face it: pushing yourself through a punishing workout is no fun unless you've got your favourite music there with you. These earphones contain 11mm woofers and 8mm tweeters to ensure that each note is reproduced accurately and with optimum clarity. Hear your music as it was meant to be heard, whether you're running, walking or just relaxing.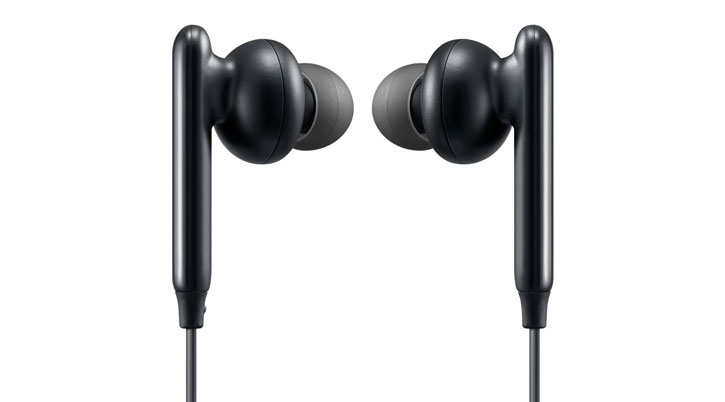 Fully integrated Bixby support
Need access to Samsung's quirky, idiosyncratic voice assistant in a pinch? Simply press the active button on these earphones and Bixby will be at your beck and call. Search the Internet, call friends and family or put your music on shuffle without touching your phone.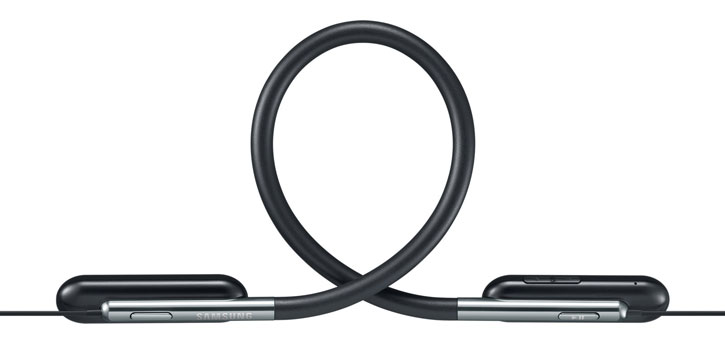 Simple, straightforward Bluetooth pairing process
Using these headphones with your device really couldn't be simpler. Just press and hold the button on the earphones, then find them on your phone's Bluetooth menu and hey presto - music, podcasts and more are yours to command.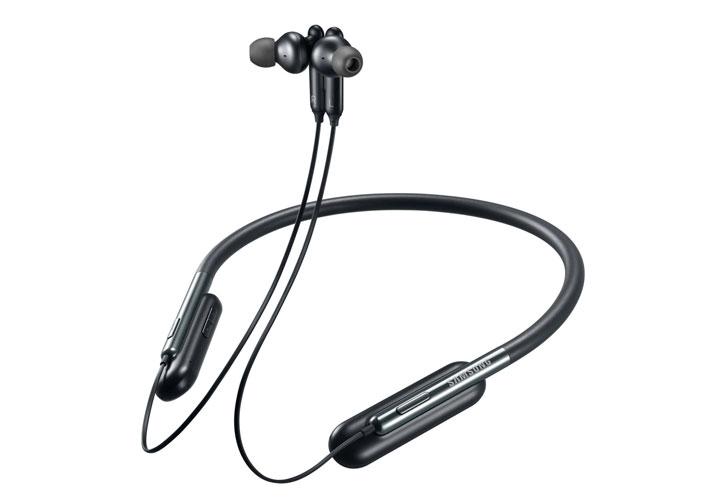 Easy to use controls
Adjust volume, skip tracks, play / pause your music and even answer calls right from the U Flex headset itself. A set of incredibly intuitive and easy-to-use controls are situated on the neckband, so you'll never need to scrabble for your phone during an intense workout session.
Proprietary technology keeps interference to a minimum
Nobody wants their music interrupted mid-workout thanks to some rogue radio waves. Samsung's proprietary Scalable Codec technology keeps background interference to an absolute minimum, allowing you to focus on what really matters - your music.
Specification
Talk time: 9 hours
Play time: 10 hours
Standby time: 250 hours
Battery: Built in Li-Ion battery
Bluetooth: 4.2
Profiles: A2DP, AVRCP, HFP
Compatible: All Bluetooth enabled devices