Mer informasjon
Lightweight wallet and stand case keeps your Huawei Honor 9 safe but slim
This black Olixar genuine leather wallet case is designed to complement the new Huawei Honor 9 designs, for an extravagant and classy appearance. The cow hide leather used is slim yet tough, offering premium protection for your Huawei Honor 9 against scratches, scrapes and minor impacts, while adding the luxury look and feel associated with the case.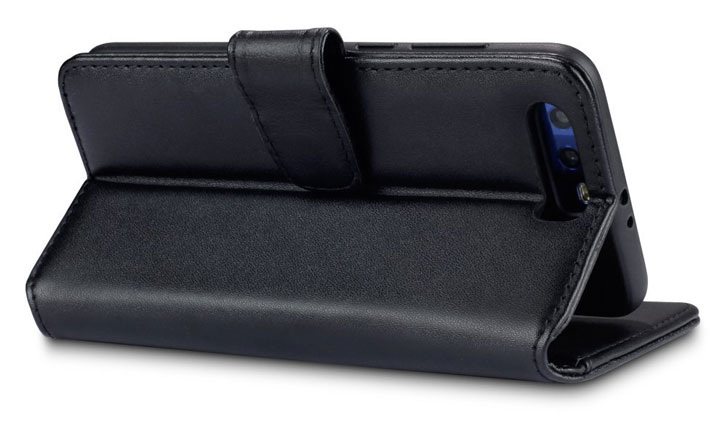 Crafted from genuine cow hide leather
Meticulously crafted from only the finest cow hide leather, this Olixar case adds a professional touch of understated class to your Honor 9. Smooth, textured and tactile, this case is not only a joy to look at - it also augments and enhances the way you use your device day to day.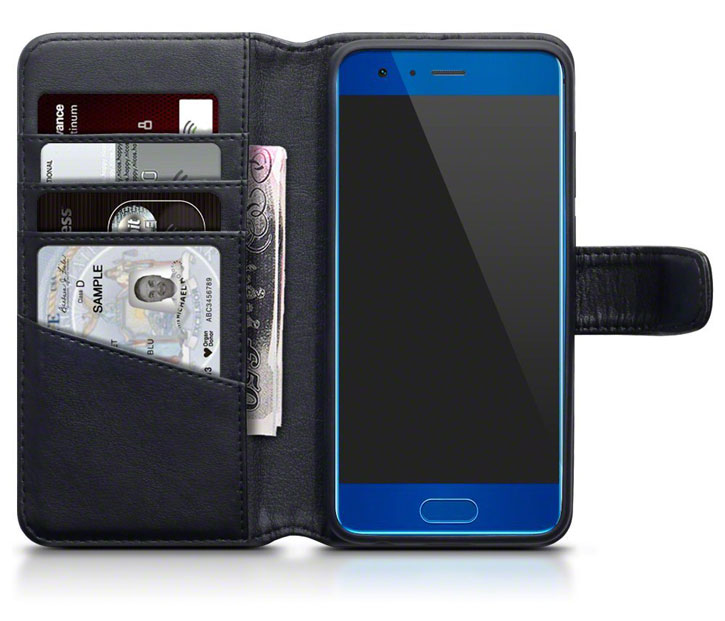 Integrated stand function
Watch your favourite streaming service, video call friends and family and do anything else you might need to do hands-free with this case's integrated stand function. Thanks to a robust construction, this case's front cover folds to create the stand, so you don't even need to attach any extra parts.
Interior slip pockets
This case has interior slip pockets for storing valuable cards, including ID, credit cards, note paper, train tickets and receipts. Perfect for those who like to travel light.
Stitch finishing, making this case look more beautiful
This Olixar genuine leather wallet case features stitching around the exterior contours, which gives a premium executive finish. Rest assured, you are getting a product of exceptional quality that will last you as long as you will need it to, and draw a great deal of admiration.
Magnetic closure for a secure firm hold with quick easy access
The magnetic fastener on this case will ensure that once closed, your Huawei Honor 9 will stay safely protected within the case and will prevent it from coming loose. When you need quick access to your phone it just flips open with a small amount of pressure so you get the best of both worlds.
Made specifically for the Huawei Honor 9
This wallet case is made specifically for the Huawei Honor 9, so you can be sure of a perfect fit. The case also features cut-outs so you can still access the camera and charging ports without having to sacrifice protection by removing your phone from the case.