Mer informasjon
Designed for connection of Lightning hardware to USB supported devices
Designed to connect to the latest iPhones as well as other Lightning compatible iPad tablets and iPods. This cable will allow you to connect your Lightning compatible hardware to USB supported devices & USB chargers in order to sync data and charge your phone.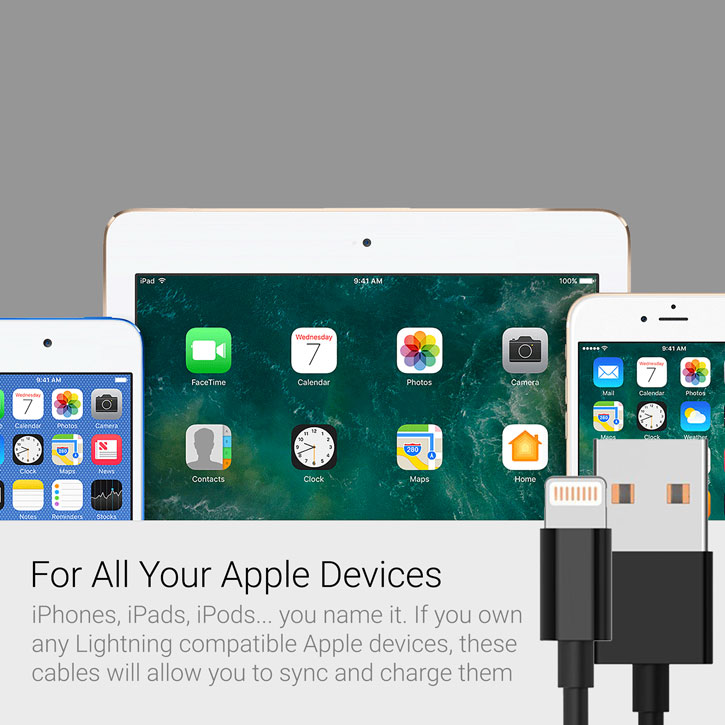 Allows simultaneous charging and syncing of your Lightning device
This quality cable allows you to connect your Lightning device to your laptop or PC in order to charge your phone and exchange / sync data simultaneously.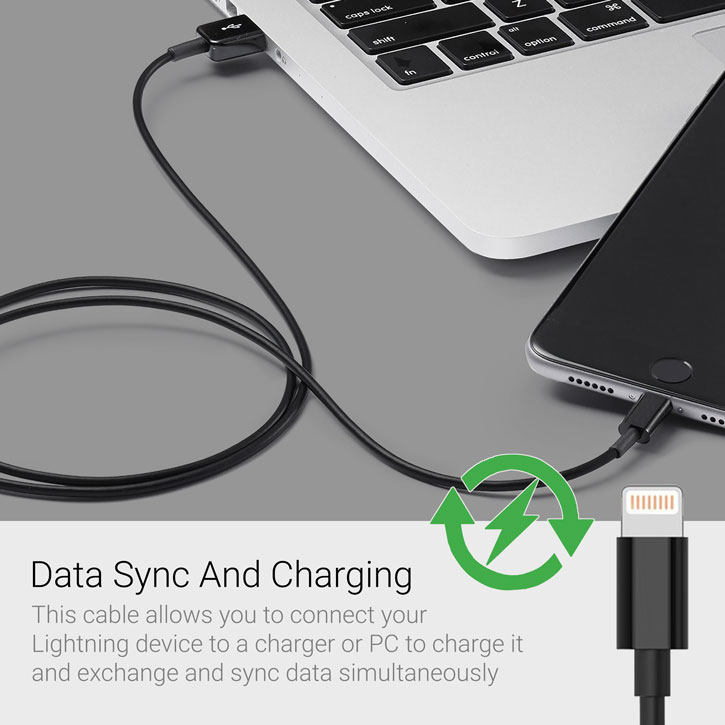 Apple licensed product
This is a certified "Made for iPhone / iPad / iPod" Apple licensed product, ensuring the highest quality and compatibility with iOS devices.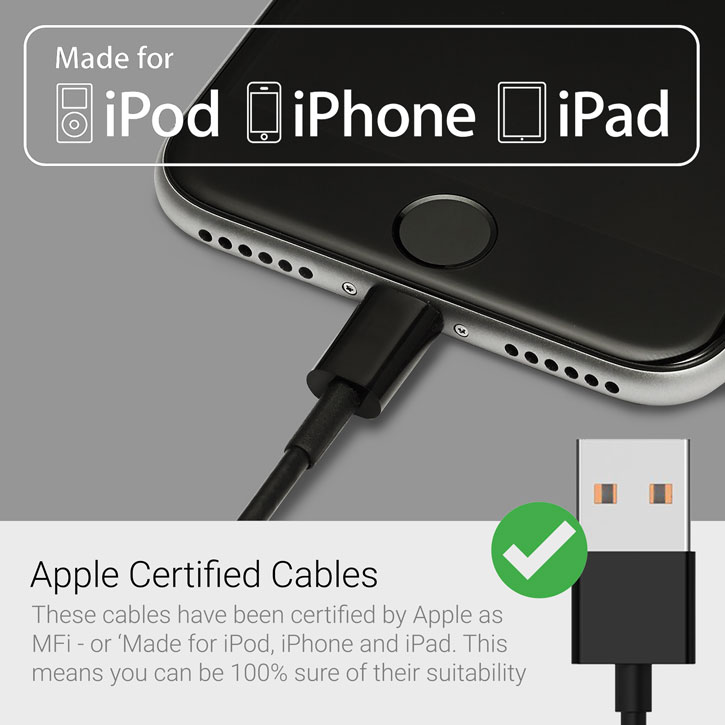 1m cable, ideal for portability and accessories
This versatile cable at 100cm is just perfect for most jobs. It's also ideal for travel, connecting to power banks or for ensuring a very tidy desk. These cables are robust, durable and can last through your active lifestyle so you can put the pressure on your cable and not your precious Apple device.
Excellent product quality and value for money
This cable still provides all of the functionality as the original Apple cable, but with added value for money.

Technical Specifications: