Mer informasjon
Fully-featured controller delivers precise, responsive control
Featuring dual analog sticks, a D-Pad, ABXY face buttons and two sets of shoulder triggers, the Red Spider controller from iPega delivers a console-like gaming experience in the palm of your hand. Low latency response and satisfyingly tactile buttons ensure this controller can keep up with your skill.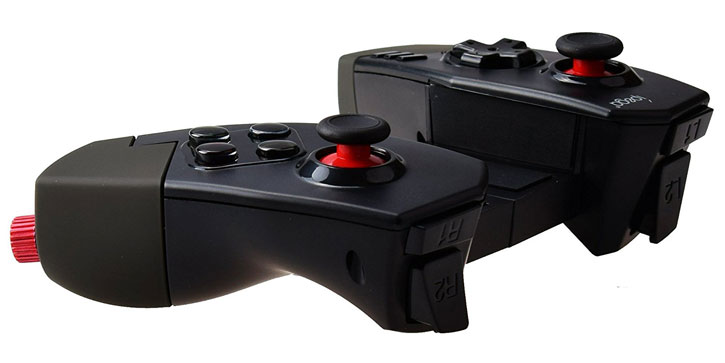 Connects wirelessly via Bluetooth
Don't worry about trailing cables or long wires in your way. Since this controller uses a Bluetooth connection, you won't have the annoyance of cables blocking your screen or access to the buttons.
You don't need to be concerned about latency or lag, though - this controller's Bluetooth connection is lightning-fast, so you'll barely be able to tell the difference between Bluetooth and wired.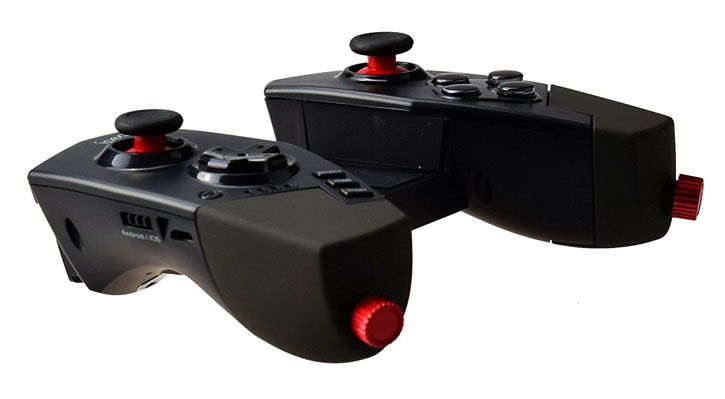 Dock smartphones up to 160mm in length
The Red Spider controller comes complete with a sturdy docking mechanism. Simply extend the dock to slot your smartphone between the two halves of the controller, offering stability while you game - and giving you a smooth, seamless experience into the bargain.
Use as a standalone controller
Not gaming on a smartphone? Don't worry. You can still use this controller as a standalone Bluetooth device, so if you're using a tablet or even a laptop, this is still the perfect controller for you.
Compatible with Android and iOS for true versatility
Whether you game on an Android device or an iPhone / iPad, you can take advantage of this controller's ergonomic shape to supercharge your games.
Up to 10 hours battery life
Keep going through even the most epic gaming marathon with up to 10 hours' battery life from a single charge. When the battery does run out, simply recharge using the included Micro USB cable and a power source (laptop, mains charger etc) and you'll be raring to beat your high scores again in no time.
Adjustable grip for different hand sizes
No matter the size and shape of your hands, you'll find this controller provides a comfortable, ergonomic gaming experience. This is due to an adjustable grip, which ensures all gamers are catered for.
Specifications
Model: PG-9055
Battery: Built-in Lithium 300mAh
Bluetooth Standard: V3.0
Compatible models: Cellphone, Tablet, , PC or Smart TV/TV Box with bluetooth function
Supported: Android 3.2 or above
Operating range: 8 meters
Charging time: about 2 hours
Working time: about 10 hours
Telescopic stand: 56~160mm (Support up to 5.5" devices)
Working voltage: DC3.7V
Working current: 30mA
Input: DC5V 500mA