Mer informasjon
Innovative adjustable design is compatible with any 9-18" tablet
Featuring adjustable jaws, the Arkon TAB188L22 allows you to safely and securely position almost any large tablet within your car. Perfect for keeping the kids quiet during long journeys, the TAB188L22 is compatible for use with iPad Pro 12.9 / 10.5 / 9.7, iPad 2017, and all tablets with a screen size between 9" and 18".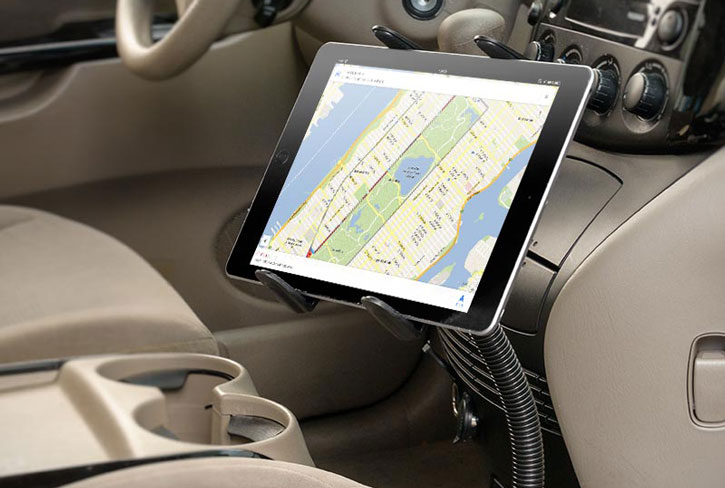 18" flexible aluminum seat bolt floor mount
Easily installed, the 18" flexible aluminum pedestal attaches to your car's seat rail bolt. Additionally, brackets are also included for semi-permanent floor mounting if desired.
22" gooseneck allows for extensive adjustment
The gooseneck arm on the TAB188L22 floor mount reaches a mighty 22", allowing you to position your tablet exactly how you want. Whether you're keeping the kids entertained or a passenger is deep in a gaming session, this mount will accommodate anyone's needs.
Lightweight and strong design
The aluminum gooseneck design is extremely lightweight whilst maintaining a strong mounting system, which resists movement caused by vibrations, pulling and twisting.
Ball joint connection allows 360º rotation for perfect positioning
The Arkon TAB188L22 tablet holder features a unique 360º adjustable ball joint which allows you to position your tablet in a comfortable position for you or others to view it whilst you are driving. This is perfect if you're using your tablet as a sat nav or if you want to position your tablet to face the back seats in order to keep the kids happy.