Brodit Passive Samsung Galaxy S8 In-Car Holder with Tilt Swivel
Produktets artikkelnummer: 511966
Produktnummer: 63853
Use your Samsung Galaxy S8 safely in your vehicle with this small, neat and discreet Brodit Passive holder, complete with tilt swivel.
Mer informasjon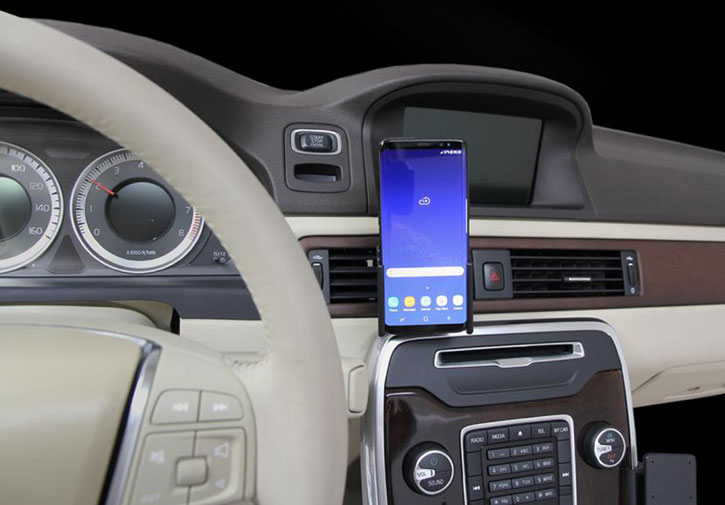 The Brodit Passive holder is a secure in car holder for your Samsung Galaxy S8.
Its lightly padded design ensures that your Samsung Galaxy S8 doesn't get scratched when being used in the holder. The holder has an adjustable tilt/swivel base that allows you to adjust the angle of the phone to avoid light reflection. The open style of the holder leaves the charging port, headphone socket and speakers fully accessible. A portable hands-free or a charging cable can be connected to the Galaxy S8 when it is in the holder.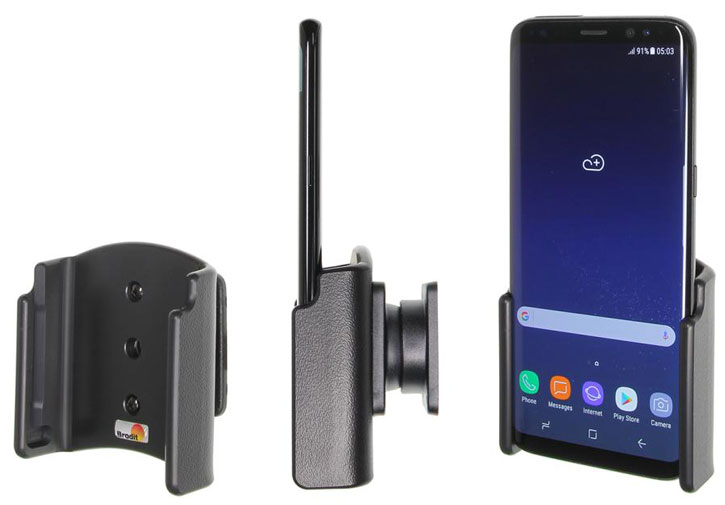 What else might you need?
The Brodit Passive holder is designed to be fixed to your dashboard, either using a Brodit ProClip, or by screwing into the dashboard directly. This holder can also be attached to a Universal Suction Mount.