Roxfit Sony Xperia XZ Premium Pro Impact Gel Shell Case - Silver
Produktets artikkelnummer: PRO4172CS
Produktnummer: 63619
This officially licensed case from Roxfit, combines a clear shock absorbing shell with a silver rubber 'bumper' to provide superb all-round protection for the Sony Xperia XZ Premium. Part of the "Made for Xperia" program.
"Would recommend it 100%"
Most useful customer reviews
Vinia Lovell
Leigh-on-sea
SONY XPERIA XZ PREMIUM
1 Juli 2017
Would recommend it 100%
I've got the shiny chrome handset and this cover protects my phone without spoiling the mirrored effect. I had to redo the fingerprint sensor settings to accommodate the cover but that's a two minute job. Doesn't look cheap like some clear covers can. Would recommend it 100%.
6 Anmeldelser
|
Skriv en anmeldelse
---
Mer informasjon

Rubber "bumper" edging combined with hard back cover for all-round protection
The Roxfit Pro Impact Gel Shell Case offers unrivalled protection for your Xperia XZ Premium. Combining a shock absorbent clear shell case with a rubber "bumper" outer, this case provides great protection for your XZ Premium against scratches, knocks and drops. The raised bezel provides further protection for the phone's display and keeps it looking as new.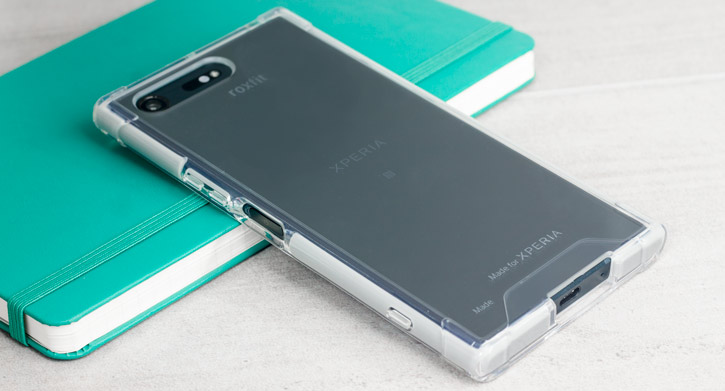 Crystal clear to showcase your Xperia XZ Premium
With a crystal clear back, the Roxfit Pro Impact Case, preserves the XZ Premium's sleek and stylish look, meaning you'll be able to showcase it from all angles.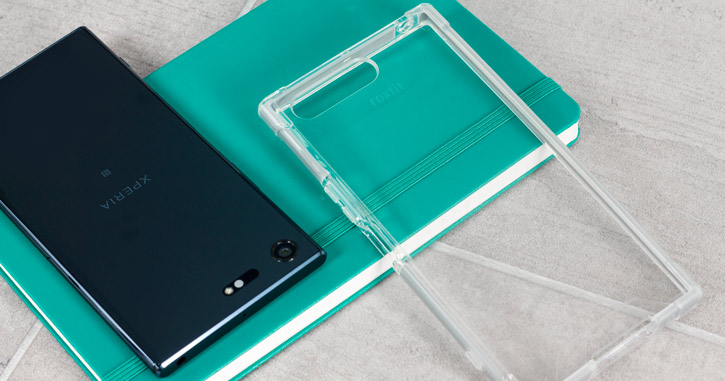 Slim and sleek design
The case is designed with minimalism in mind, unlike other bulky cases - the slim profile will fit perfectly around your Xperia XZ Premium providing a premium stylish look.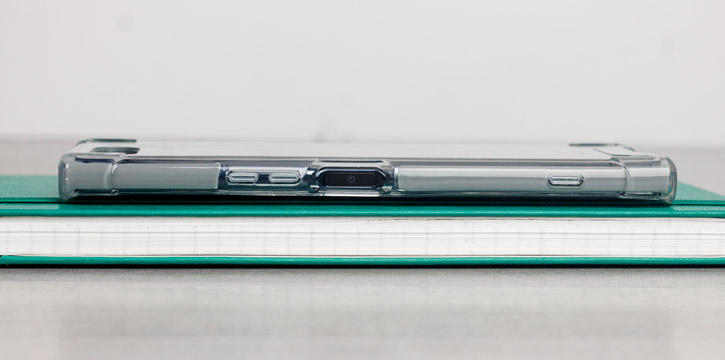 "Made for Xperia"
Manufactured as part of the 'Made for Xperia' program, this Roxfit case is officially licensed by Sony Mobile - so it not only ensures that it is a perfect fit for the Sony Xperia XZ Premium, but also that the quality of the materials and construction of the case are the highest possible standard.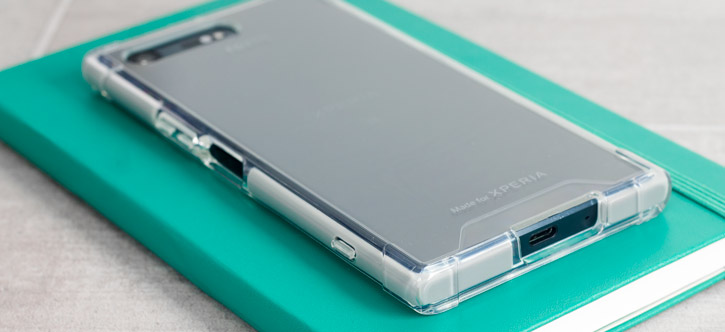 Camera access and tactile moulded buttons
The case embodies perfect form and functionality, allowing you to utilise the full potential of your device. Rubber moulded buttons enhance both the grip and feel of your device, keeping your X protected fully functional at all times. The case includes a special cut-out for the camera, so you never miss an opportunity to capture memorable pictures.