Official Samsung USB-C 1.5m Charging Cable - Black - Triple Pack
Produktets artikkelnummer: EP-DG950CBE
Produktnummer: 63517
This super value triple pack is perfect for charging your device and syncing files, this official 1.5m retail packed Samsung USB-C to USB-A cable provides blistering charge and transfer speeds and also supports adaptive fast charging.
"Product is fine"
"Good product"
Most useful customer reviews
Graham Hurst
Haywards Heath
Huawei P9
6 Juni 2017
Product is fine
Product is fine,Price is right & Service is Excellent - as usual!
Maty Brace
Essex
Samsung S8
1 Mai 2017
Good product
Difficult to review cables as they are just cables, but these seem to be a lot better than supplied with devices I'd not hesitate to recommend as seem a sturdy cable and have used anker products before with flawless experience
20 Anmeldelser
|
Skriv en anmeldelse
---
Mer informasjon

Official Samsung retail packed product
The internet is flooded with cheap fake Samsung chargers and cables that could damage your phone and possibly even cause injury to yourself and your family. At Mobile Fun, we pride ourselves on only sourcing products from respected suppliers that have been authorised by Samsung. So, you can be sure of a top quality retail packed accessory that has been manufactured to Samsung's recognised quality assurance for the best compatibility and most important of all - the best safety standards.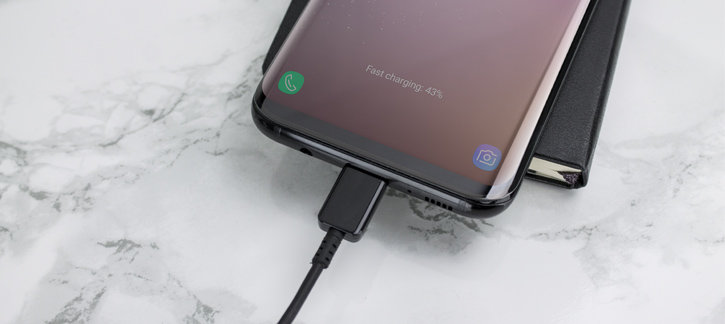 Super value triple pack
With this super value triple pack of 1.5m USB-C to USB-A cables, you can be sure you have a plentiful supply of official Samsung cables at your disposal for home, work and on the move.
Compatible with all USB-C devices
The 1.5m cable is compatible with all devices with a USB-C connector, such as the Samsung Galaxy S9, S9 Plus and Note 8 to name but a few. With more and more devices now featuring a USB-C connection, this cable is able to provide your phone with blistering charging and transfer speeds.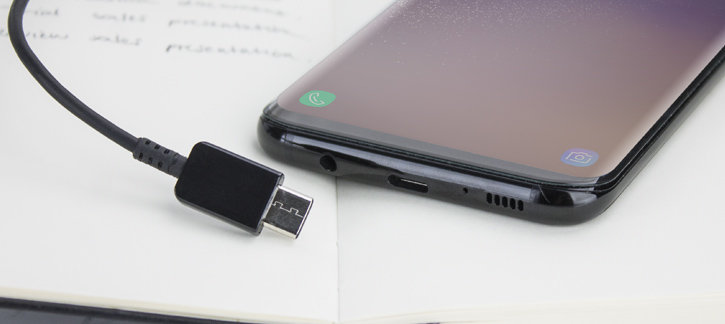 Supports fast charging for even quicker charge times
This Official Samsung USB-C cable can handle charging speeds of up to 3 Amps to work with the vast majority of fast charging standards for vastly superior charging and is of course also compatible with Samsung's own Adaptive Fast Charging technology.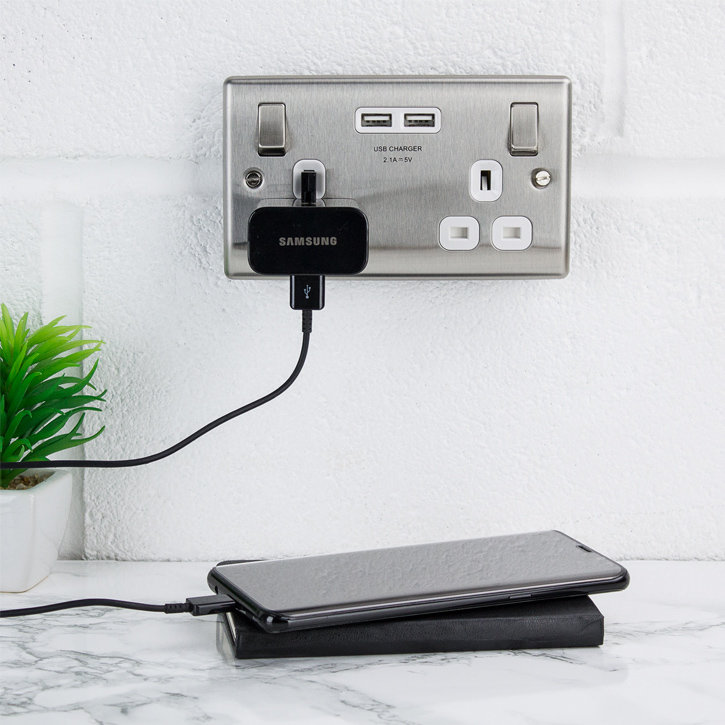 Please note: Charging mains adapter not included.
Fast data transfer speed for accessing and copying files
Suitable for syncing data between your phone and computer, this cable provides extreme transfer speeds that allows you to quickly copy pictures, movies and much more.