Mer informasjon
2-in-1 headset and car charger for the ultimate in convenience
If you lead the kind of busy, high-powered lifestyle which necessitates a Bluetooth headset, the last thing you want is for your call to die while you're conducting important business. Worry no more, as Celly comes to the rescue with the Talk & Charge. Comprising both a high-quality Bluetooth headset and a universal USB car charger, the Talk & Charge lets you do the talking for longer.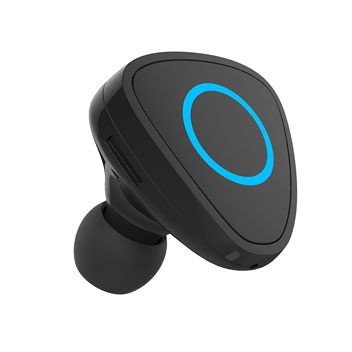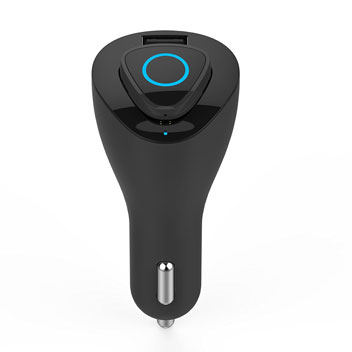 Universal Bluetooth headset with high-quality sound
The headset included with this great gadget - the "Talk" in Talk & Charge - is compact, robust and, most importantly of all, offers great sound quality. This headset can connect with virtually any smartphone or tablet on the market right now, as well as many laptops.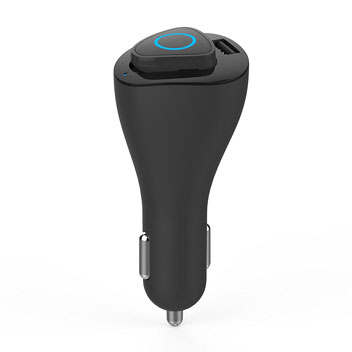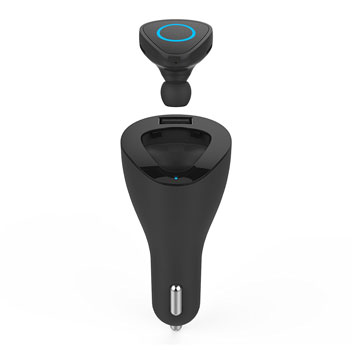 2.1A car charger with integrated headset cradle
Of course, the "Charge" in Talk & Charge shouldn't be forgotten, either. This ingenious item contains both a cradle for the Bluetooth headset and a universal USB port supplying up to 2.1A of power - more than enough to charge most smartphones, tablets, e-readers, satnavs and more.
Intuitive pick-up-and-play style
Once the Talk & Charge has been paired with your phone, all you need to do is lift it from the cradle to answer a call. Once you're done talking, simply place the headset back in the cradle to end the call.
Quick and easy pairing process
Using the Talk & Charge couldn't be easier. Simply press and hold the quick response button on the headset for a few seconds, then find the device in your smartphone's Bluetooth menu and pair.
Charge headset and device simultaneously
The standard USB port on the Talk & Charge supplies 2.1A regardless of whether the headset's charging or not. This means you can charge your Bluetooth headset and your phone or tablet simultaneously - you really will be ready for anything.
Sleek, modern design and compact size
Both headset and charger will look great in any vehicle thanks to a universal elegant design which complements both modernity and classic style.
Specifications
Bluetooth® technology: 4.0 + EDR
Talk time: Up to 2 hours
Charging time: 2 hours
Operating range: up to 10m
Standby time: up to 50 hours with one charge