Most useful customer reviews
Antonio Poljak
Split
Samsung Galaxy
29 April 2017
Best earbuds
Exellent earbuds I ever have
26 April 2017
Good buy
These are very good wireless earbuds,they paired up with no problem,the sound is decent,found them a bit fiddly at times but that could be me,overall very pleased with them,good price as well
John Hills
Cornwall
K sound wireless ear buds
22 April 2017
Great Ear Buds
I was toying with the idea of buying a set or Wireless Ear Buds for a while and saw the K Sound ones here, they looked pretty cool, I liked the coulor I go to the Gym regular and thought a good way to listen to my music, and also watch Net Flix so another reason to buy them.. I ordered them, they arrived on the date stated with a tracker to see where the package was, they arrived well packaged, I charged them up and synced them to my phone and Tablet, well must say the sound is great they are comfortable to wear I Use them every day, easy to charge up on the USB port on my laptop. Great Item and glad I purchased then
6 Anmeldelser
|
Skriv en anmeldelse
---
Mer informasjon
Cable-free earphones for true wireless audio
Why get tangled up in trailing cables and trip over your headphones when you can have totally wireless audio? These wireless Bluetooth earbuds from KitSound fit comfortably in your ears with absolutely no cables involved, offering ultra-high sound quality and convenience - so you can work, exercise and rest with your favourite tunes, no wires required.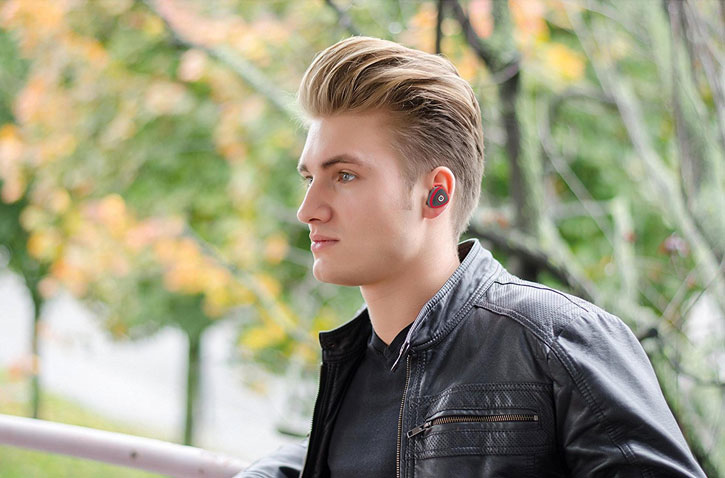 Superior sound gives you a new way to enjoy your music
The Comet Buds earphones from KitSound have been constructed by music lovers, for music lovers - so you can be sure each one of your favourite songs will be enhanced by these headphones' booming bass, punchy mids and crisp, clear trebles.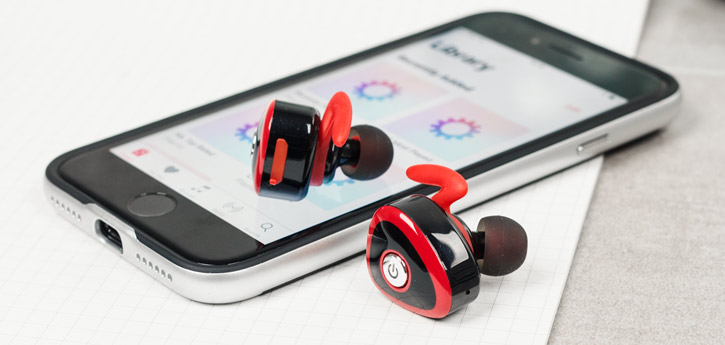 "Stealth" design ensures easy, hassle-free listening
KitSound is made up of craftspeople and musicians - the perfect people to craft the perfect earphones. Comet Buds have been specifically designed to be as light and unobtrusive as possible - a true "stealth" design. Spend less time worrying about the fit of your earphones and more time listening to them.

Quick, simple Bluetooth pairing process
Using these earbuds with your smartphone couldn't be easier - simply press and hold the multifunction button to begin the pairing process, then find the earphones on your device and you're ready to go.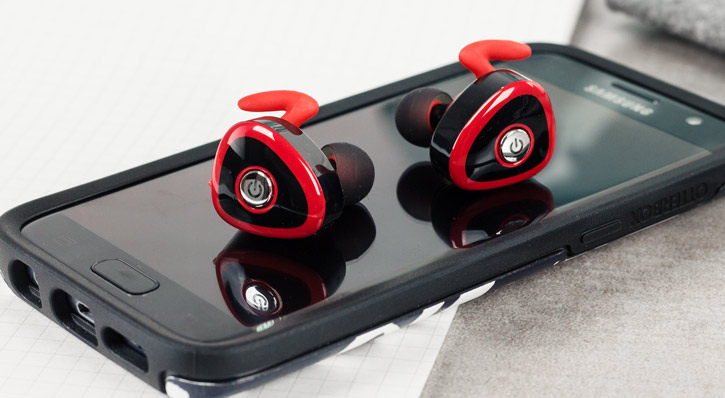 Lightweight, compact build for maximum portability
You'll barely even notice these earphones are in your ears thanks to a lightweight yet sturdy build and incredibly compact size.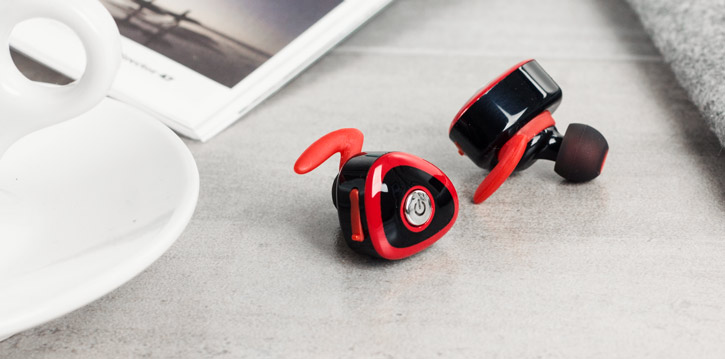 Up to 4 hours' play time
These earphones feature up to 4 hours' continuous playback time - more than enough for even the most grueling exercise session or marathon greatest hits collection.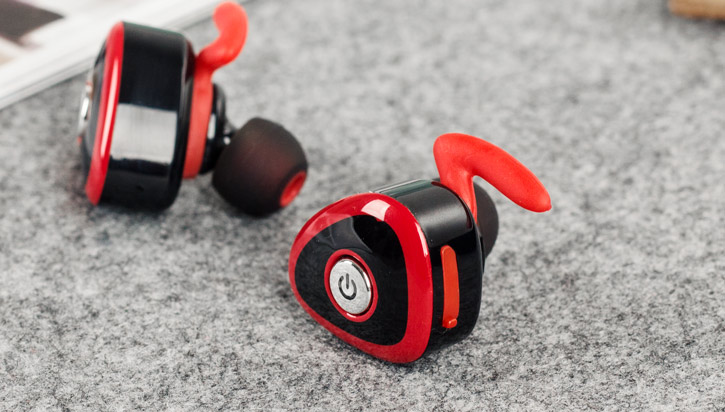 When the battery does run down, simply connect the ingenious double-headed Micro USB cable to a mains charger or computer USB port and your earbuds will be ready to go again in no time.
Included carrying case provides style and protection
elegant case as a method of carrying your earphones - be the envy of your friends and family not just for your excellent wireless headphones, but also for their carrying case!