Mer informasjon
Transient beryllium dynamic drivers for stunning high-quality audio
There's no reason why you should compromise on audio quality and enjoy wireless Bluetooth headphones at the same time. The Evo X In-Ear Sports Monitors from ADVANCED SOUND feature a set of highly transient beryllium dynamic drivers, ensuring that all of your music's frequencies can be heard loud and clear even when you're pushing yourself in a workout like never before.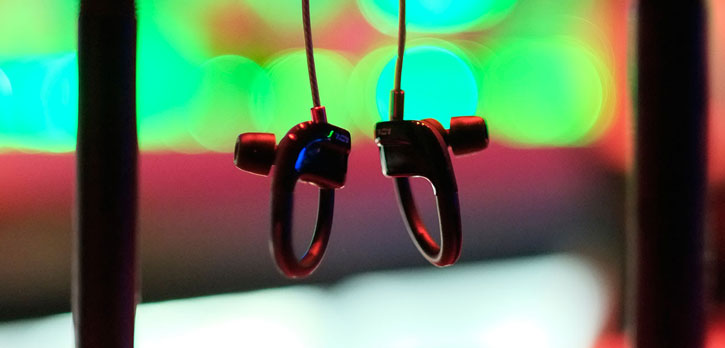 Comfortable and secure fit - perfect for sports
Designed specifically to ensure a comfortable, sturdy fit while you're working out, these earphones can be adjusted for the optimal workout experience. Minimal wiring ensures nothing comes between you and your music - and more importantly, you and your new best time or personal record.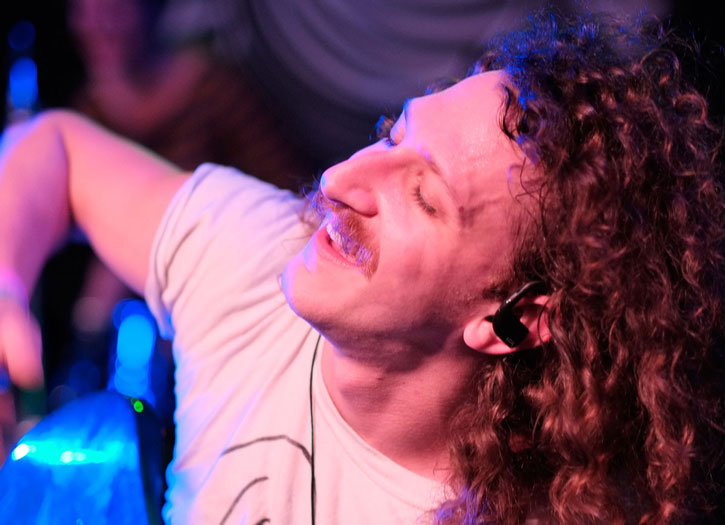 Up to 5 hours play / talk time
Packed with an impressively large battery life for such a compact pair of earphones, the ADVANCED SOUND Evo X Monitors allow for up to 5 hours of playback, so you can keep enjoying the music you love for even longer.
When the battery in these monitors does run down, simply recharge with the included Micro USB charging cable and you'll be up and running again within 2 hours.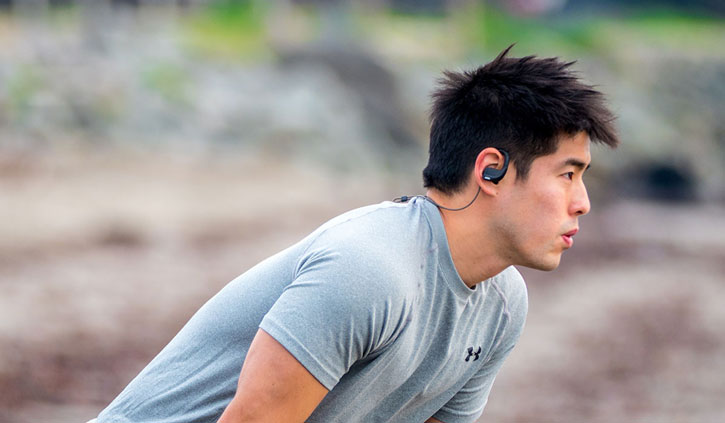 Built in control buttons / mic for hands-free calling
The built in control buttons & mic give you full access to controlling the functions of your device via Bluetooth; this could be taking calls, skipping between your favourite tracks or adjusting the volume. An emphasis on wireless technology means there's no in-line remote getting in the way - all buttons are integrated on the earphones themselves, so you can give 100% to your workout.
Interchangeable tips for optimum comfort
The Evo X Monitors come with a set of two types of tips; black foam and black silicone. With the option to change the tips, you'll be able to ensure you have the most comfortable monitors possible. Three pairs of each tip are provided in different sizes, so you'll be guaranteed to get the perfect fit.
Included premium carry pouch
When you're on the move, protect your ADVANCED SOUND Model 3 earphones with the provided carry pouch, while also being able to store the charging cable and spare tips.
Technical specifications:
Driver Unit: Custom-tuned Single Beryllium Dynamic Driver
Impedance: 32ohm+/-15%
Sensitivity: 98dB+/-3dB at 1kHz
Frequency Response: 20Hz – 20kHz
Rated Power Input: 3mW
Maximum Input Power: 10mW
Music/talk Time (Wireless): up to 5 hours
Charging Time: 2 hours
Bluetooth Version: 4.1
Connection Distance: 10m (33ft)
Input Port: MicroUSB