Mer informasjon
Track your activity and achieve your goals
If you're looking for a constant companion to help you achieve your fitness goals - no matter how big or small - the QBand HR from igotU is the perfect solution. Offering step tracking, sleep monitoring and many other exercise milestones via a free companion app - as well as a sleek, comfortable build - the QBand HR makes sure the journey to fitness is never lonely.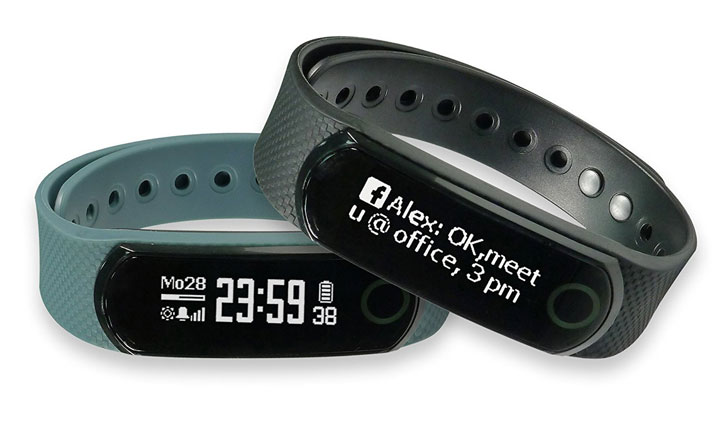 Built-in heart rate monitor with Optical Heart Rate technology
Keep up with your heart rate via the QBand HR's built-in optical heart rate monitoring technology, which offers highly accurate heart rate information in real-time. Know your limits or push yourself that little bit further - all the information you need is on your wrist.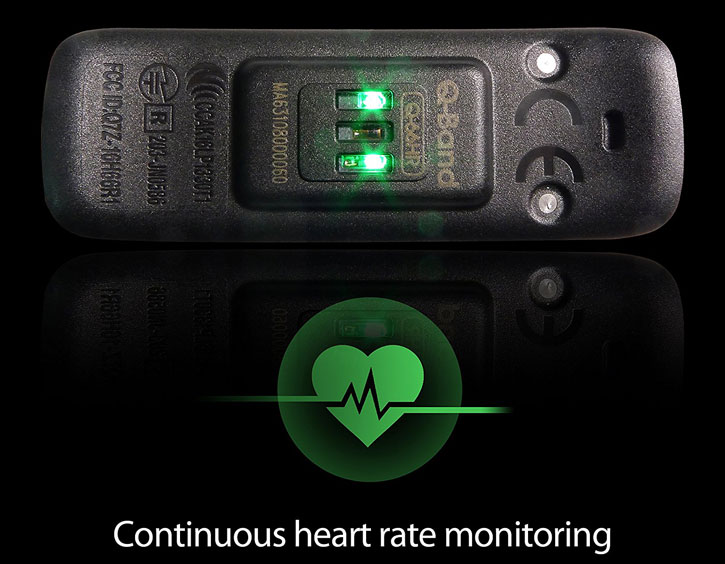 Fast, easy Bluetooth pairing gets you moving in seconds
Pairing the QBand HR with your smartphone really couldn't be easier. Simply navigate the intuitive, lightning-fast touch screen interface on the band and use your phone's Bluetooth settings to find the QBand HR. Within seconds, you'll be that much closer to achieving a healthier you.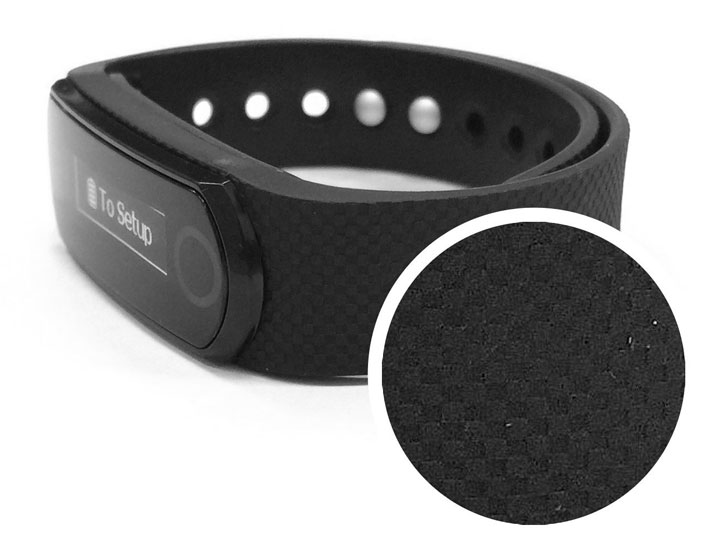 Responsive touch screen interface
Fiddling with tricky buttons can be difficult while you're mid-marathon. The QBand HR's 128x32 OLED capacitive touch interface is super-responsive and easy to read, so you can always use your band
Free companion app for in-depth fitness monitoring
Download the igotU Life app for iPhone and Android to take full advantage of the QBand HR's capabilities. Acting as a fitness hub and information centre, this app tracks in-depth activity information such as steps, calories used and even fat burn.
That's not all, though - the app also offers social competition features, so you can keep up the pace with friends and family. Stay supported and informed with QBand HR.
Smart notifications keep you up-to-date with social media
While paired with your smartphone, the QBand HR can deliver notifications from social apps like WhatsApp, Facebook, Twitter and more. There's no reason to be out of the loop while you're exercising.
Silent vibrating alarm wakes you up right
Need to get up for that extra early-morning run, but don't want to wake a sleeping partner? Just not a big fan of loud alarms? The QBand HR features a silent vibrating alarm which will wake you up gently, so you can conserve all that extra energy for your workout.
Up to 10 days' fitness tracking from a single charge
With up to 10 days' battery life from a 90mAh Li-po battery, this fitness tracker is ready for whatever life throws at you. Recharging is easy, too - just connect the included cable to a power source and charge your band back up.
IPX7 water resistance rating
The QBand HR is rated IPX7 waterproof, meaning you won't need to worry about adverse weather conditions. Running in the rain can be really invigorating - why not give this a try with this reliable waterproof fitness tracker on your wrist?
Stylish minimalist design
You'll never look bad running with the QBand HR, which sports a stylish, sleek design that complements any fitness gear.
Two colours of irritation-free TPU strap
The QBand HR comes complete with both a black and a blue strap, and both are made of an irritation-free TPU material - so you can wear this band wherever you go, for as long as you like.
Specifications:
Dimension / Weight: 25 x 1.65 x 1.08 cm / 16g
Control: Capacitive Touch Button
Vibration Motor: Silent notification for wakeup and alerts
Bluetooth Compatibility: Bluetooth® 4.0 Low Energy
Motion Sensor: Ultra low power 3-axis accelerometer
Heart Rate Sensor: Continuous wrist-based optical sensor
Bio-compatibility: Bio-compatible TPU wristband
Display: 128 x 32 pixel OLED display
Battery Type: Rechargeable 90mAh Li-polymer battery
Operating Temperature: Range -10°C~+50°C