Cellular Line Triple Power In Car Charging Adapter with 2x USB Ports
Produktets artikkelnummer: TRIPLEPOWER
Produktnummer: 62411
Packed with enough power to charge up to three devices simultaneously, the Triple Power in car charger features 2x standard USB ports as well as a car outlet adapter for sat navs, FM transmitters, dash cams and much more.
"Good Value for Money"
"Excellent Value"
Most useful customer reviews
Peter Wood
Norwich
Charger
19 Juli 2017
Good Value for Money
Purchased this to replace my original charger which I broke. It does everything it supposed to. Great value for money.
Peter Wood
Norwich
Cellular Line Triple Power In Car Adapter with 2xUSB
3 Juli 2017
Excellent Value
I had recently broken my in car Charger so required a new one. It looks sleek in the holder with the blue light on the handle. I can also plug in my webcam as well as charge both our two phones.Excellent value for the money. Would buy another one.
4 Anmeldelser
|
Skriv en anmeldelse
---
Mer informasjon
Charge up to 3 devices at the same time
With this impressive, versatile car charger from Cellular Line, you can charge up to three devices simultaneously. Two standard USB ports and a pass-through car adapter output mean you can charge your essential devices while keeping the original functionality of your car's power adapter. For example, you could power your dash cam using the Triple Power's pass-through port while still charging your phone and tablet using the USB sockets.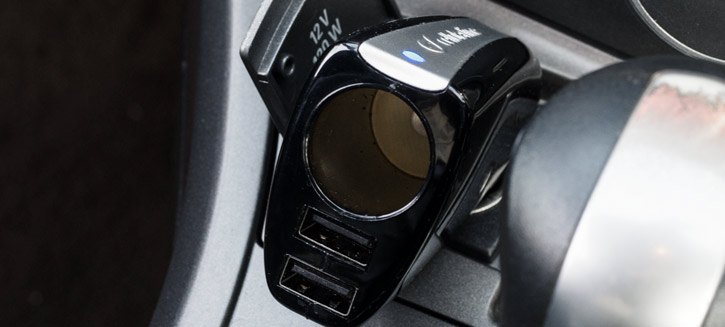 2x USB ports for charging smartphones, tablets and any other USB-powered device
Whether you need to keep your precious phone alive over a long journey or keep the kids entertained with films or YouTube videos on a tablet, this charger's 2x USB ports ensure compatibility with almost any device on the market.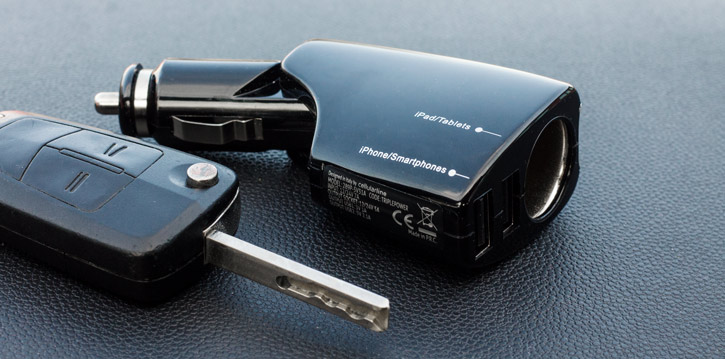 Car outlet pass-through so you don't sacrifice your car's power port
This handy charger also features a car outlet adapter pass-through port - perfect for your non-USB devices like sat navs, dash cams and FM transmitters, as well as anything else which uses a car adapter fitting. Maintain the original functionality of your car's electrical outlet adapter while adding 2x USB ports - the Triple Power is the only choice for the multitasking driver on a schedule.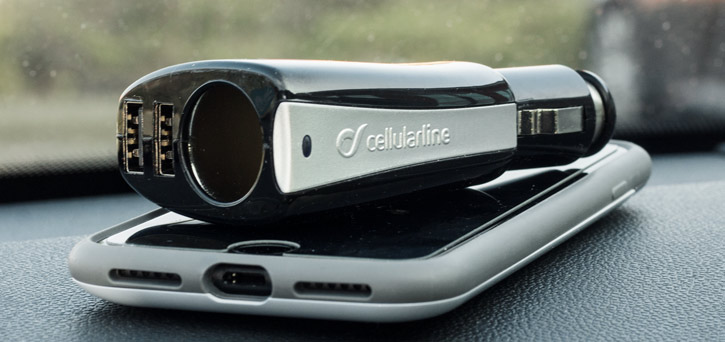 Super-fast charging speeds
The Triple Power Car Charger from Cellular Line features a built-in 2.1A USB port for a super-fast charge - perfect for smartphones or even power-hungry devices like tablets. Why wait around for your phone to charge when you need to check notifications, catch up on work emails or keep the music going?
90-degree angle rotation for the ultimate in convenience
The connector on the Triple Power features 90-degree angle rotation, allowing you to install this charger across a range of positions - depending on your dashboard and what works for you.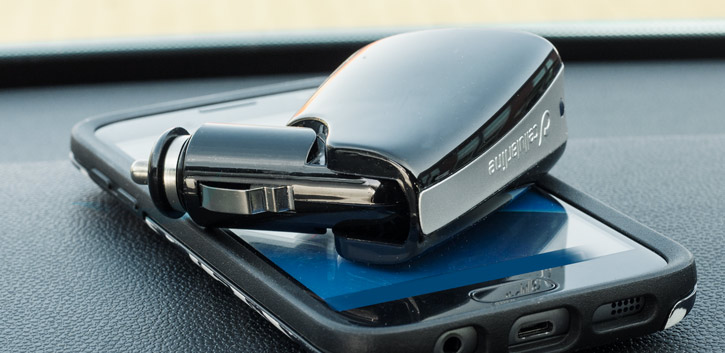 Sleek, elegant design with an emphasis on portability
Cellular Line has managed to cram all of these incredibly useful features into a lightweight, compact design which makes this charger perfect to take with you wherever you're going. The Triple Power won't take up undue space in your car, leaving plenty of room for your all-important smartphone or tablet.