Mer informasjon
Complete all round protection for your iPhone 7
Providing total protection for your iPhone 7, the Exec case from Ghostek wraps your phone from top to bottom in order to keep it safe from the rigours of day to day use. The case's strong and beautiful design combined with the included tempered glass screen protector offers fantastic resistance and sublime style.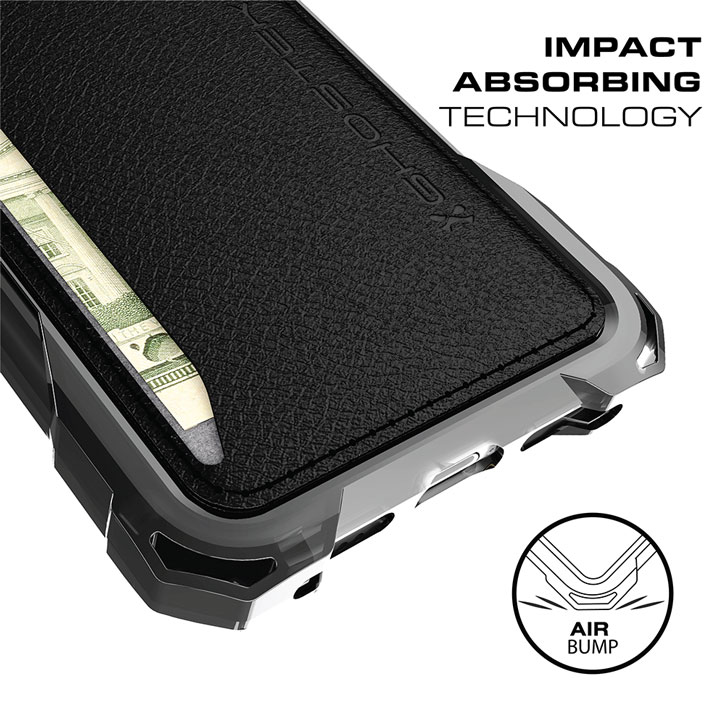 Please note: images for demonstration purposes only.
Tempered glass screen protector included
Completing the full body protection is a special tempered glass screen protector. Easy to apply and extremely rugged, this glass protector provides the same feeling as your screen while offering the toughest protection available.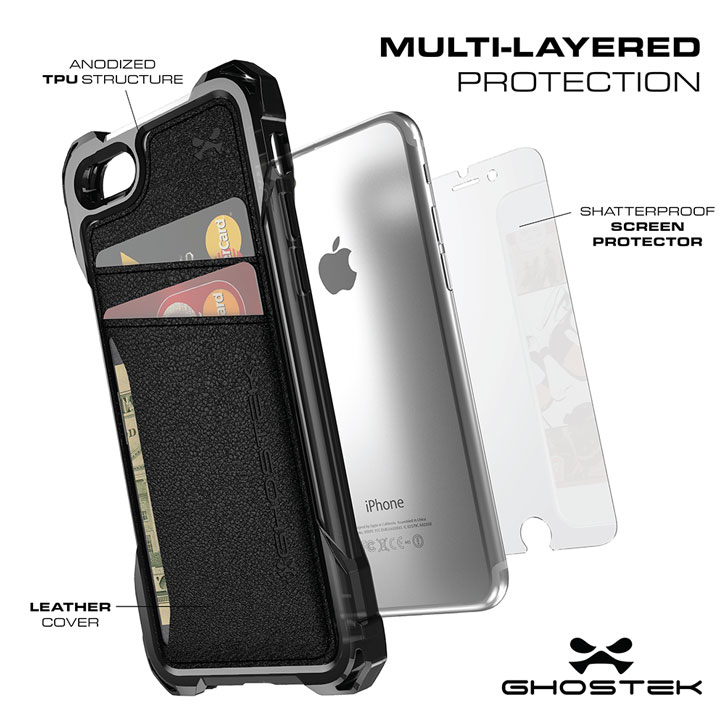 Credit & cash storage slots
With this case you can leave your wallet at home thanks to the credit card slots featured on the case. This makes it the perfect case for when you're popping out to the shops, going out in the evening or even if you just prefer to travel light. Store your credit / debit cards, train tickets, ID and cash simply and easily all within your genuine leather case for your iPhone 7.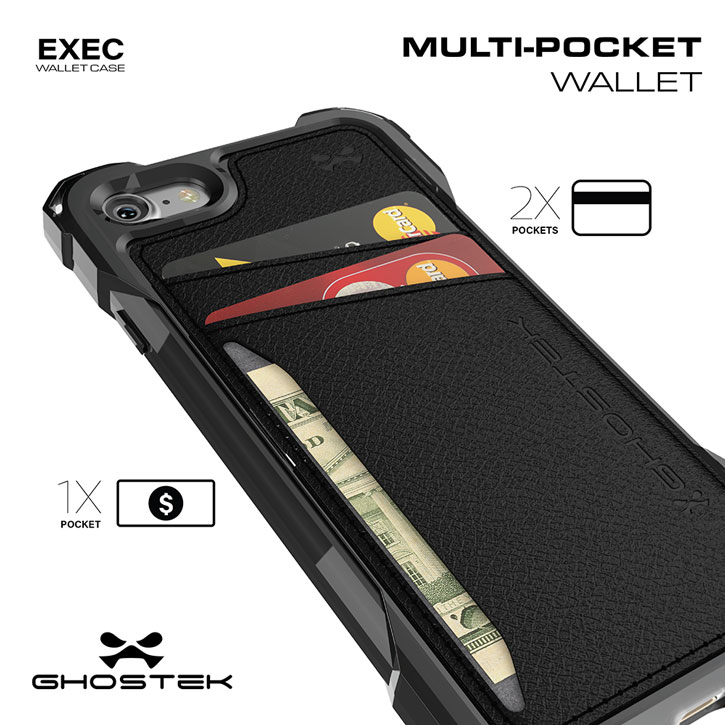 Compatible with Touch ID
Even while your device is fully protected by the Ghostek Exec Wallet Case, you can enjoy total and complete access to the Touch ID feature of your iPhone 7. No functionality is impeded by the use of this case - absolute protection with no catch.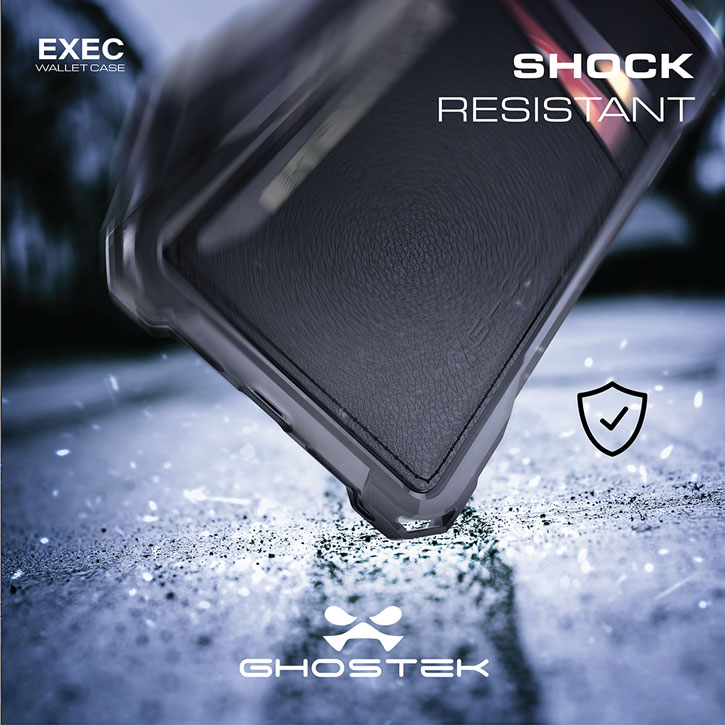 Access to ports and features
The Ghostek Stash Genuine Leather Wallet Case optimises functionality to all of the iPhone 7's ports and features.