Mer informasjon
Designed to be used around the world
For those who are constantly on the go and travelling, the System Worldwide Traveller Charger is the perfect travel accessory. With a extremely slim design that is combined with interchangeable UK, US and EU plug heads, the Mu System is the only travel adapter you need.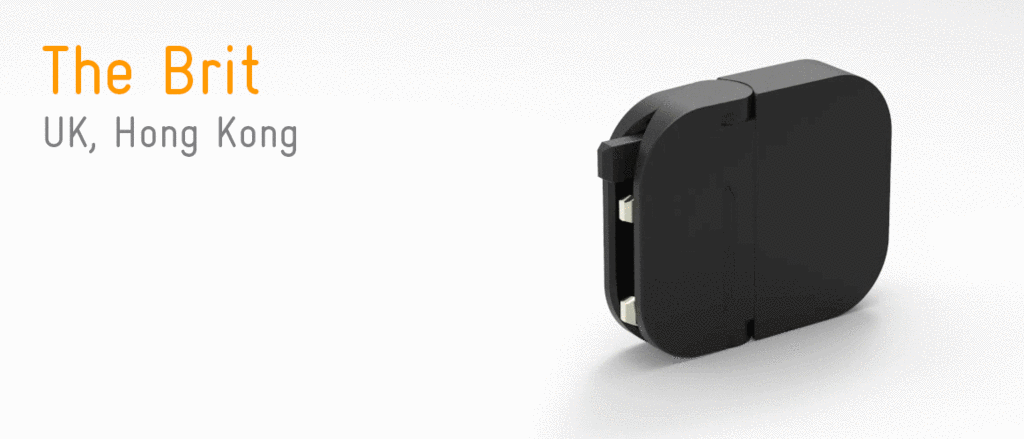 Note: The MU system in black is shown for illustration purposes only
Quickly charge any USB cable supported device
Designed for easy use and convenience, the MU System allows you to charge any USB cable supported device from just one main power socket. Furthermore, using your existing charging cables, the MU System's 2.4 Amp output can be used to charge smartphones, iPods, MP3 players, digital cameras and e-readers etc. Mu system also features an embedded auto-detect chip, which identifies your device when connected and provides it with it's optimum charging rate.

World's thinnest international charger
Just like the award-winning classic design you may have seen before, the MU System USB Mains Charger folds flat for greater portability. Simply twist the pivot of the two bottom pins and close the side 'wings' of the plug. This allows you to pack away the compact charger with ease, reducing the plug size by around 70% and creating less clutter.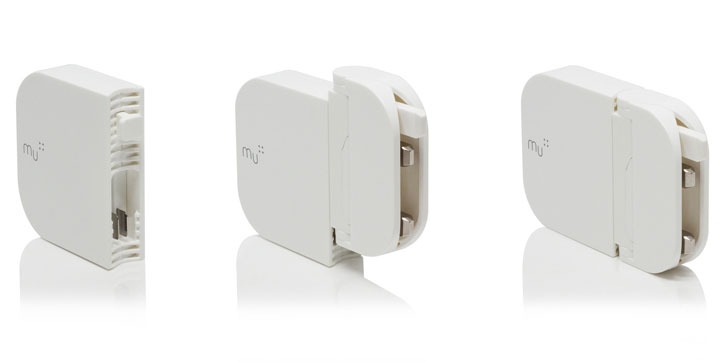 Utilises PVT technology for enhanced product design
PVT is specific technology developed to allow a three-pin electrical plug to a pivot, enabling the live and neutral pins to rotate. By using PVT technology, the MU reduces the standard UK plug by over 70% in size, whilst still being operational in the open and folded positions. PVT, a technology that is central to the MU System and the MU range of products, has taken years to develop and is protected by many global patents.
Additionally the US design features retractable pins, while the EU plug has been designed for bi-directional use.
Award winning design and concept with international recognition
MU has been internationally recognised by several prestigious awarding bodies in industrial design including being the winner of the Brit Insurance Design of the Year, International Design Excellence Award, Alex Moulton Award, Institute of Engineering Designers as well as being a finalist of the Wallpaper Design Awards and the James Dyson Award.

Technical Specifications:
Input: AC 120V-240V
Output: DC 5V
Total Output: 2.4A
Size: 77mm x 55mm x 14mm (L x W x H)