Mer informasjon
3.4A total output to keep your devices charged
This 4Smarts Micro USB / USB-C Car Charger outputs a total of 3.4A, perfect for keeping your devices charged and ready for making those important calls, messages and emails.
Hyrbid Micro USB & USB-C built-in charging cable
Featuring a hybrid Micro USB cable with USB-C adaptor, you'll be able to charge both your Micro USB and USB-C compatible devices. When it comes to charging your USB-C device, simply connect the Micro USB connector to the USB-C adaptor.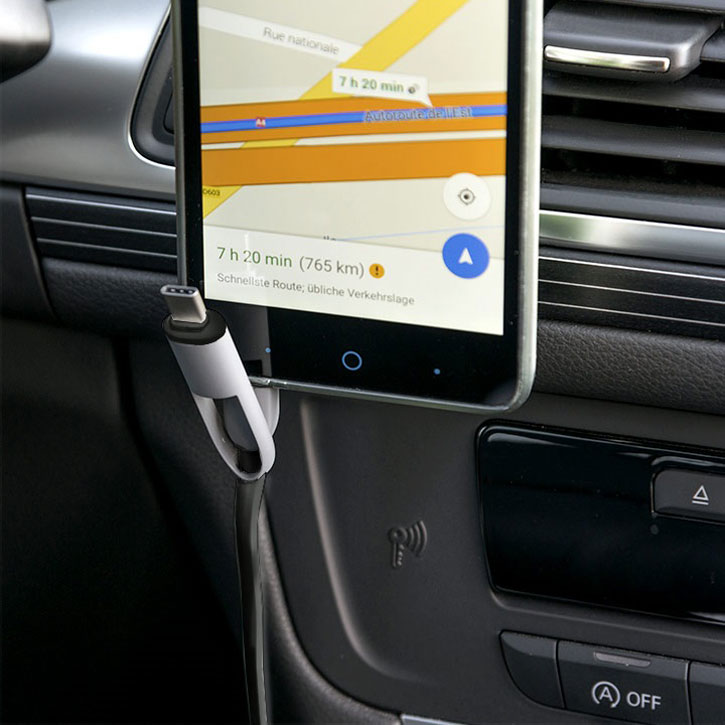 Tangle-free cable
Everyone hates picking up a cable and the procedure of untangling this curly frustrating mess...
Due to a flat body design, it thankfully means no more messy tangles and no need to constantly un-tangle every time you wish to charge your device.
Extra USB port for universal compatibility
Charge any of your USB compatible devices using your own USB charging cable with the MultiCord Car Charger. Featuring one standard USB port - you'll be able to charge non Micro USB and USB-C devices.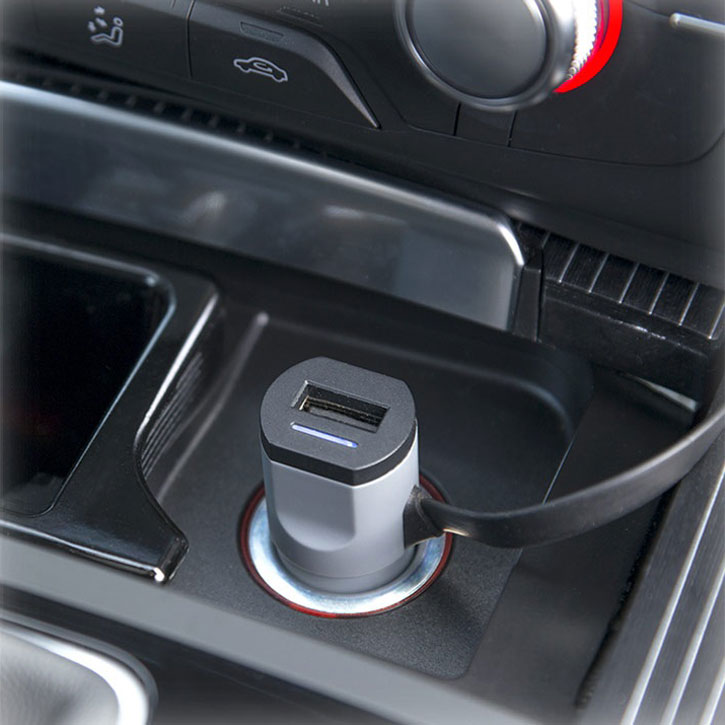 Simultaneously charge two devices
The 4Smarts MultiCord is great for charging two devices at the same time, meaning you won't ever have to choose between charging your smartphone or tablet.
LED indicator
Featuring a blue LED charging indicator, the 4Smarts MultiCord Car Charger keeps you informed of your charging progress at all times.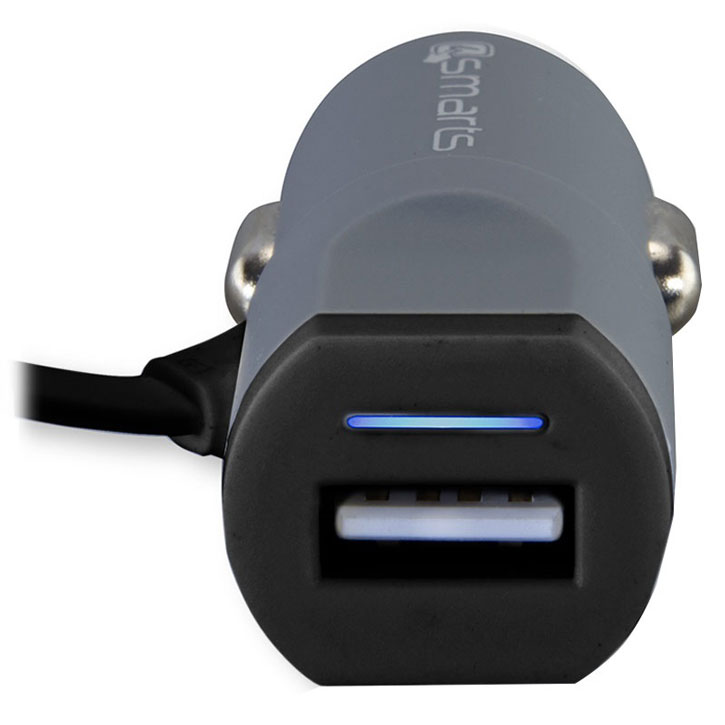 Specifications
Input: 12-24V DC

Output: 5V, 3.4A Max

Cable length: 1m