Mer informasjon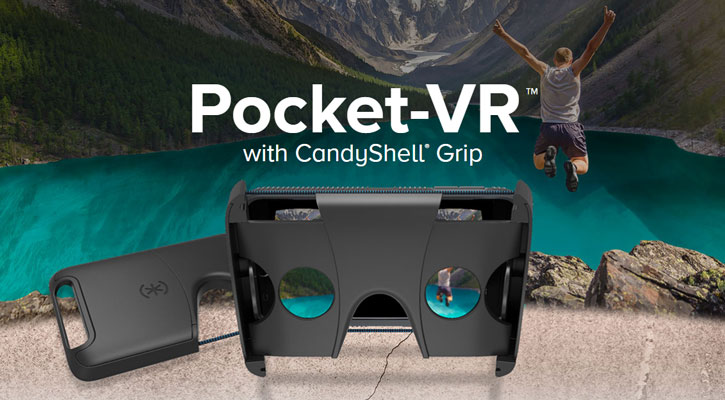 Immerse yourself and experience virtual reality from your pocket
Experience virtual reality by combining your Galaxy S7 with the Pocket-VR headset from Speck. Whether you find yourself immersed in YouTube 360 VR videos or the increasing amount of virtual reality apps, the Pocket-VR is perfect to discover virtual worlds and take entertainment to the next level.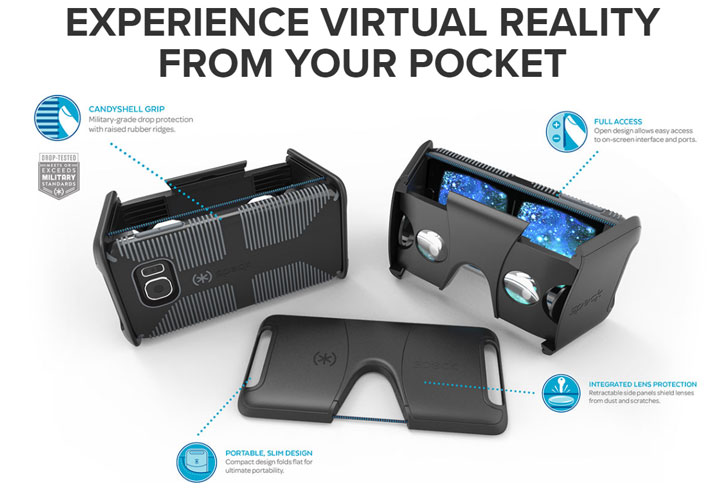 Portable & slim design with lens protection
Designed to be lightweight and compact, the Speck Pocket-VR Galaxy S7 Headset features a unique folding design to become flat, making it ideal to carry around in your pocket or bag and take it anywhere you may find yourself going.

Protection against dust and scratches
No need to worry about scratching the integrated lens when it's in your bag or pocket, as the Pocket-VR Galaxy S7 headset features retractable side panels to protect against dust and scratches.

Open access for full control
Unlike other VR headsets, the Pocket-VR has been designed to be completely accessible. With an open design, controlling the volume and accessing on-screen controls is made simple.
CandyShell Grip Galaxy S7 Case included
Included with the Speck Pocket-VR, is the popular CandyShell case, ensuring your Galaxy S7 is protected at all times, including when you're exploring the virtual worlds.

Google Cardboard Certified
As the Speck Pocket-VR has been certified by Google Cardboard, you can be ensured that this headset is of the highest quality and you'll have a truly premium VR viewing experience.