Mer informasjon
Stylish yet protective case
The Orsa Folio case has been designed to give your smartphone an elegant look and feel, while offering all-round protection. Made from a leather-style material, this case is great for use at work, home or when you're out and about.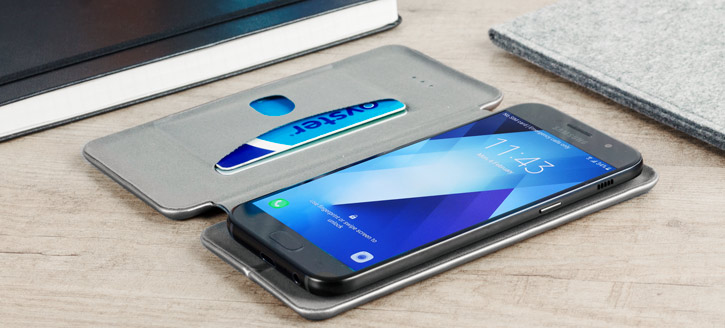 Inner microfiber lining for further protection
The Krusell Orsa Folio Case features an inner microfiber lining, which provides protection against dirt and dust when enclosed in the case.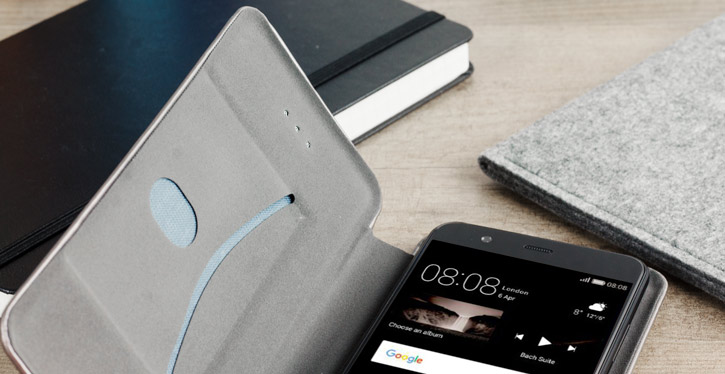 Universal case designed to fit numerous mobile phones
Designed to fit most mobile phones on the market and provide a universal fit, this Orsa Folio 4XL case is compatible with devices that have dimensions of up to 145 x 71 mm. Please check the dimensions of your phone against any sizes listed for this case before ordering.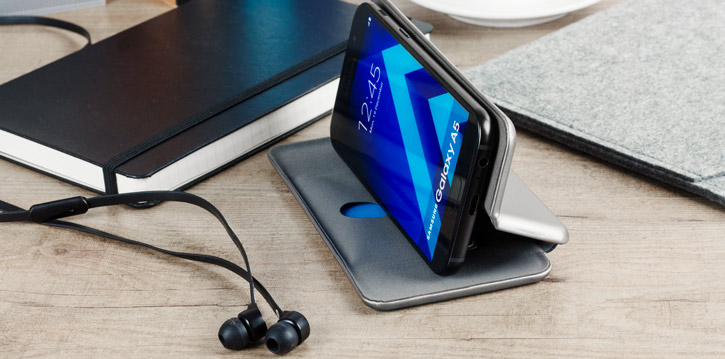 Adhesive gel pad to keep your phone secure
This universal case features an adhesive gel pad, that provides a secure hold without leaving behind any unwanted sticky residue. To apply, simply press your phone down on the adhesive gel pad and your done, it really is that quick and simple to fit. The grip is incredibly strong so you can forget about the phone falling out of the case. Once placed firmly into place it isn't going anywhere unless you really want it to.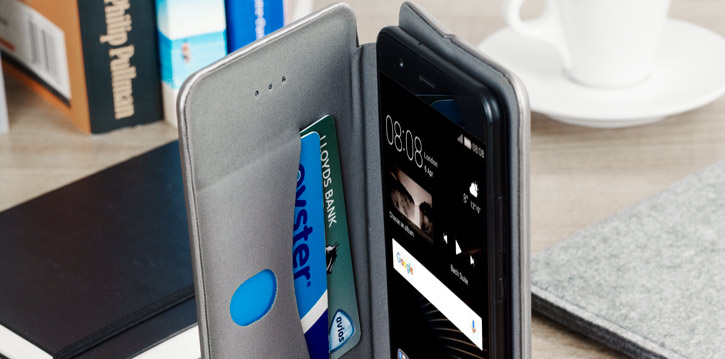 Incorporated rotating media viewing stand
This case not only provides great protection, it is also practical as it features a built-in viewing stand. Thanks to the 360 degree rotating adhesive pad, the Krusell Orsa Folio case can fold into a comfortable viewing angle - in portrait or landscape. So whether you're settling down to watch a film, typing some emails or simply using it as a desk stand to view incoming alerts in the office or at home, this case has it all covered.
This brilliant rotating system also allows photos to be taken while in the case, no matter what phone you may have or where the camera is located. Simply swivel the phone to the desired orientation so the camera is not obscured and snap away - no need to compromise on protection so you can document your life.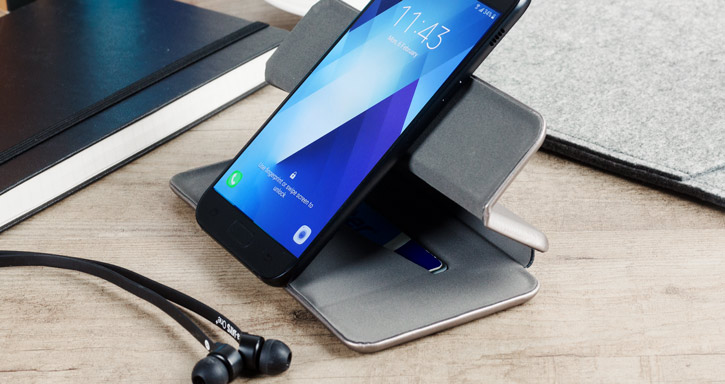 Hidden magnetic fastener to keep the case closed
The Orsa Folio case features a hidden magnetic fastener built into the closing flap, ensuring the case is closed and your phone is secured.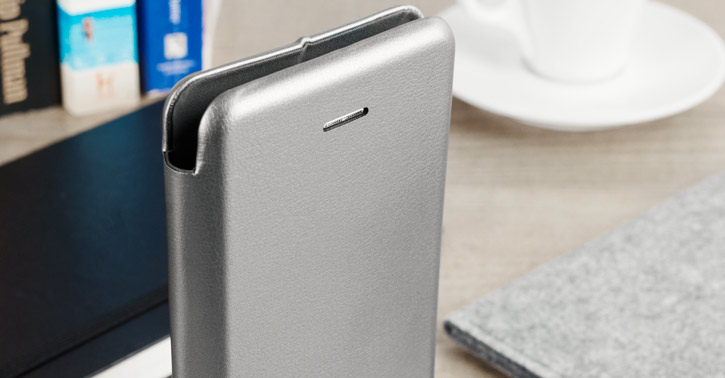 Card slot to store essential cards or ID's
Featuring a card slot on the inner, this case is perfect for storing a credit card, ID or anything of a similar size, meaning you'll have those most important cards at hand, for when you need them the most.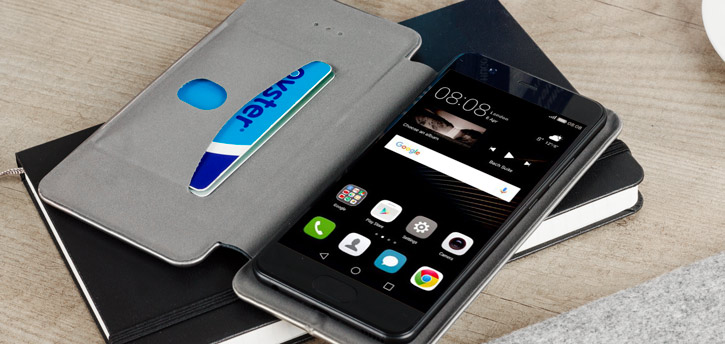 Please note: due to this case's attachment mechanism, phones with a rear power button or volume control may not be suitable.
Technical specifications:
Maximum Device Dimensions: 145 x 71 mm
Average rating 3,6 given by 5 customers | Skriv en anmeldelse
Stuart
Brisbane
19 August 2017
Better late than never
After my previous (scathing) review for a non-received item, it seems MobileZap noticed and has delivered the mobile phone case I ordered. I went through MobileZap as HTC accessories were hard to find. Now that I have received the item I purchased, I would like to upgrade my review from "really quite dissatisfied" to "solidly neutral". And that might improve too given time to try out the new mobile phone case.
Translated from English
0 out of 0 found this helpful
Did you find this review helpful?
---
Bhuveneshwar Gupta
Delhi, India
18 August 2017
Krusell Orsa Universal 4XL Leather-Style Folio Case - Gold
Good Case
It has good appearance and it has quite useful feature of using it as a stand, both in portrait and landscape modes. However, it is rather bulky, weighing more than the device itselt.
Translated from English
1 out of 1 found this helpful
Did you find this review helpful?
---
Polly
Wellington
18 Mai 2017
Great prompt . Excellent
Excellent
Translated from English
1 out of 1 found this helpful
Did you find this review helpful?
---
Philip Bell
ABERDEEN
17 Februar 2017
HTC1 A9S
UNIVERSAL CASE IS VERY BULKY
The universal case makes a large phone very bulky and fairly unwieldy. It is necessary to fold back part of the case to take pictures and to rotate the phone in the case to allow the charging point to be accessed. The quality is good But I believe there are more suitable products on the market
Translated from English
4 out of 5 found this helpful
Did you find this review helpful?
---
Big D
Mount Airy
25 Januar 2017
Kyocera duraforce pro
Great case
I know I said great, but that may be a little strong. It holds my phone but I could probably have gone with the 4XL. The phone holds great to the sticky pad that rotates, which is great. Finally, the ability to transform the case into a stand is awesome, but it's stiff - the material could probably be stitched instead or loosened somehow, so that when you prop it up it doesn't try to fold back.
Translated from English
3 out of 3 found this helpful
Did you find this review helpful?