Most useful customer reviews
11 Mai 2017
Don't waste your money on cheap alternatives
This definitely works with the iPhone 7, don't do what I did and buy one from a market stall they don't work. This is perfect asks you to install a small app and it's ready to go, I mainly use this to plug the audio cable of my car stereo into it and now I can charge it at the same time. Perfect for using my phone's sat nav.
Stephen Erskine
Livingston
iPhone 7 plus
6 Mai 2017
Totally delighted with it
Due to the iPhone 7 plus not having a headphone jack and my daughter being on her phone all the time. After a lot of research and seeing some on elsewhere I just wasn't sure about listening to music and charging at the same time but I came across mobile fun. I done more research and decided to try there's on arrival the quality felt good i gave it to my daughter and waited to find out how it was. After a weeks use I asked her how it was and she is totally delighted with it there's no interference between charging and listening to music so to be 100% honest I would highly recommended purchasing one of these from these guys rather than the £2.00 from elsewhere thanks mobile fun
7 Anmeldelser
|
Skriv en anmeldelse
---
Mer informasjon
Listen to Lightning Audio and charge at the same time
The main down side to not having a headphone socket on the new iPhone 7 and iPhone 7 Plus is that you could charge or listen to music, not both. Well, now you can. The Lightning Audio and Charging Adapter Cable allows you to connect two lightning devices at the same time, meaning you can charge via lightning cable and listen to music via the 3.5mm audio socket.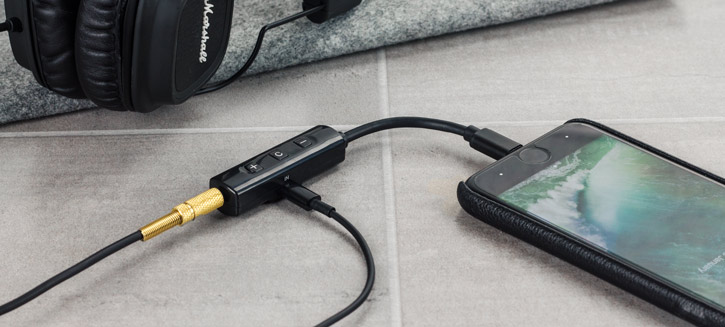 Supports pass-through charging
Don't be concerned that this is a compromise option in terms of charging power. This cable allows pass-through charging that is no different to charging directly with your Lightning cable.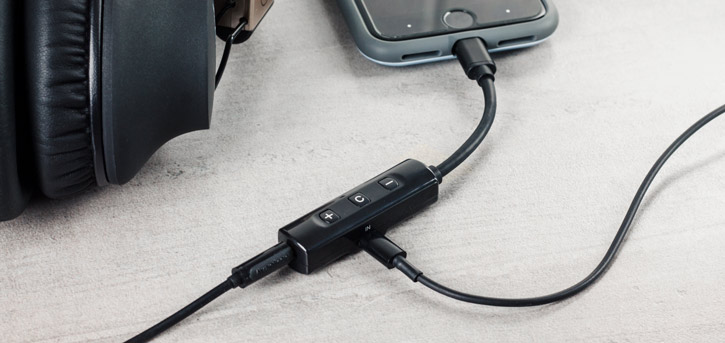 Supports up to 48 kHz, 24-bit lossless audio
Your sound quality will suffer no compromise either as crisp high definition lossless 24 bit audio at 48 kHz is delivered, even if your other port is occupied with charging.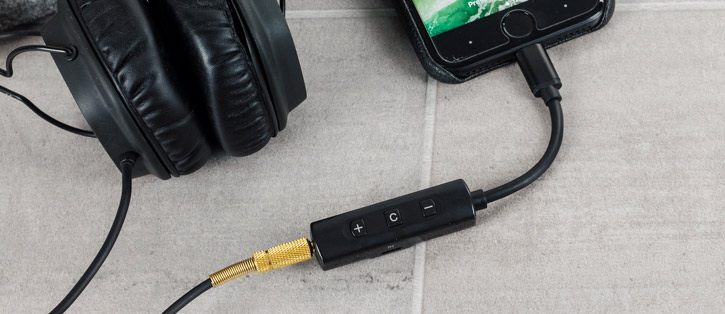 Integrated controls
This awesome adapter cable allows full use of remote control and microphone signal from your Lightning Audio headset. This means you can control your tracks and handsfree calls and suffer no loss of clarity in terms of speech. Alternatively, there are onboard controls should you wish to use them or if your chosen headset or headphones do not feature it. Activate Siri or adjust volume with ease.

'Made for iPhone' certification
With the 'Made for iPhone' certification, you can be sure the Lightning Audio and Charging Adapter Cable is fully compatible with your device while also following strict Apple guidelines. This ensures this device is completely suitable for your iOS 10 or later devices.