Mer informasjon

Charge and sync your iPhone / iPod Touch
Keep your Apple Lightning compatible iPhone or iPod Touch fully charged with the option to sync information to your computer with the Universal Charging Dock for iPhone & iPod Touch with a Lightning Connector, including the Phone 6S, 6 and many more besides.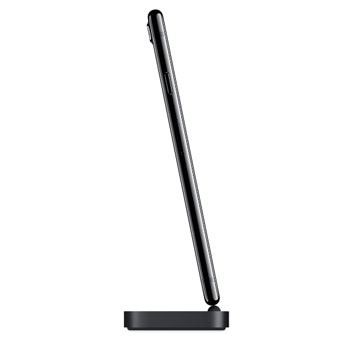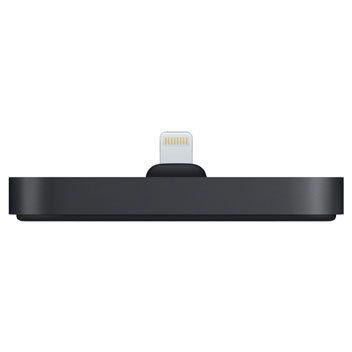 Metallic finish for a stylish docking companion for your device
With a beautiful metallic finish, the Official Apple iPhone Lightning Dock compliments your iPhone or iPod Touch and will look the part in any location at home or in the office.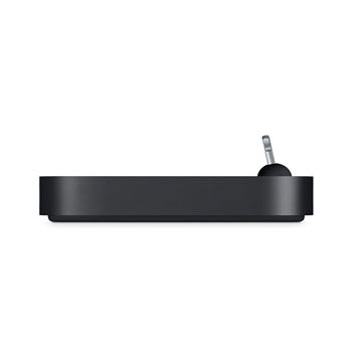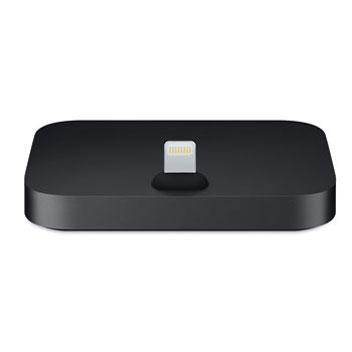 Stable and secure mounting
The dock provides a stable and secure mount for your Lightning device. It will also help make your desk look neater by minimising clutter and showing off its high quality finish.
Audio out port for connecting your docked device to speakers or headphones
Dock your iPhone or iPod Touch and utilise the line-out port on the rear of the unit. Connect speakers or headphones and enjoy music the way it is meant to be heard.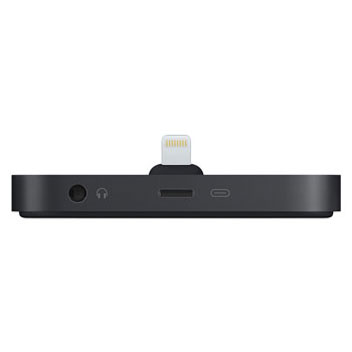 Works with your Lightning device with or without a case
The dock is designed to be used with or without a case, so you can leave your case on the phone on when you wish to charge your device without the need to remove it.
Small and portable design
The small and portable design of this charging dock makes it compact enough for travel use, helping you to keep your Lightning compatible device charged and ready to go wherever you are.
Official Apple accessory
As this is an official Apple accessory, you can be sure of the highest quality and a dock that is 100% compatible with your device.