Mer informasjon
Add Bluetooth connectivity to your car
Perfect for those that do not already have Bluetooth installed in their car, simply plug the iTrip AUX Bluetooth adapter into your cars 12V port and the AUX cable into the stereo's aux-in port. Once connected, you'll be able to stream high quality audio through your car stereo.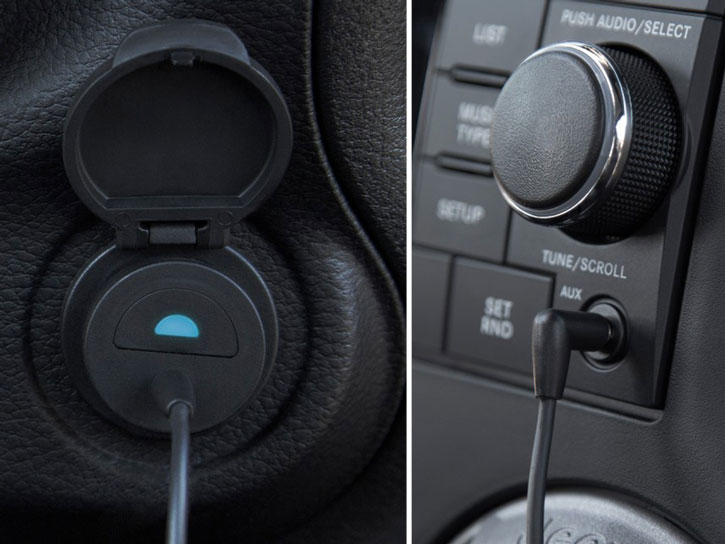 Stream your entire music library from your Bluetooth device
Using the Griffin iTrip AUX Bluetooth adapter, you'll be able to stream your entire music collection stored on your device. Furthermore, this iTrip also supports playback through music streaming services such as Spotify and Deezer.
Supports AAC and aptX for HD audio playback
As the Griffin iTrip AUX supports the latest 'aptX' decoder, you'll be able to listen to your music in HD, as well as there being a decreased in the delay of your Bluetooth audio.
Quick and easy pairing
Once you've paired your device the first time, the iTrip AUX Bluetooth will remember it for the next time, meaning it will be automatically connect every time you get into the car.