Most useful customer reviews
Dale K Harvey
Macmerry
Apple iPhone7 plus
11 Mars 2017
Best little Bluetooth device ever bought
This fits neatly on any item of clothing and as I have a iPhone7 + there's no phono jack (makes no difference to the iPhone ??) I bought a mobile fun headphones with a jack and due to this great invention I can continue using them and have no further outlay so can afford this great item! Also I lye in bed with the Bluetooth under the pillow and pillow speaker can pick up signal and means NO cables! Thanks #MF!! Dale
Michael J Murray
Hove
Bose Noise Reducing headphones
14 Desember 2016
Excellent gadget
I use my Bose headphones whenever I travel by air or rail & the ability to now connect to my iPhone or iPad via Bluetooth is a great advantage.
Hamza Jamil
London
Griffin iTrip Clip Bluetooth Headphone Adapter
6 November 2016
Awesome in more ways than one!
If you do a search for a Bluetooth adaptor there is no shortage of them. Having some pretty good headphones already I didn't want to make the change to swap them out for Bluetooth ones. I had tried other clips (eg by Sony) but they were poor quality in terms of sound and use wasn't easy: my use case was I needed them for when I went running. These ones are great: they clip on to my shirt; the sound is pretty much spot on; the buttons are easy to use without having to see them or press hard; and finally, it feels built well. Would recommend that is for sure.
19 Anmeldelser
|
Skriv en anmeldelse
---
Mer informasjon
Convert your wired earphones and headphones into wireless Bluetooth headphones
Turn your favourite wired earphones or headphones into wireless Bluetooth headphones with the Griffin iTrip Clip Adapter. With the iClip there is no need to plug your headphones directly into your smartphone or tablet, simply plug them into the iClip and you'll be able to stream your music or videos wirelessly.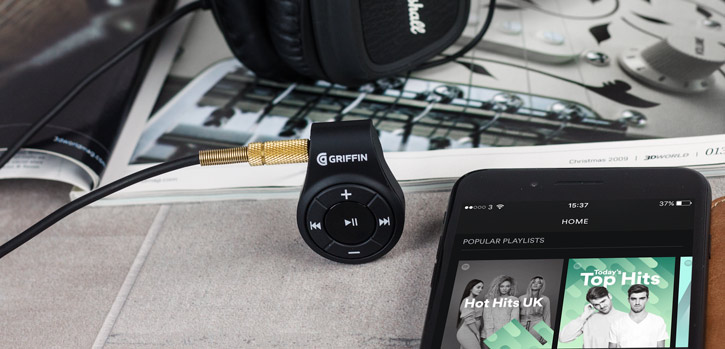 Perfect to use with devices without a 3.5mm headphone jack
Worried about having to buy expensive Bluetooth headphones...? Well with the iTrip Clip Bluetooth Adapter, there is no need to as it is perfect for use with devices such as the iPhone 7 / 7 Plus and Moto Z, that do not have a 3.5mm headphone jack. Simply pair the device via Bluetooth with the iClip and you'll still be able to use your favourite headphones.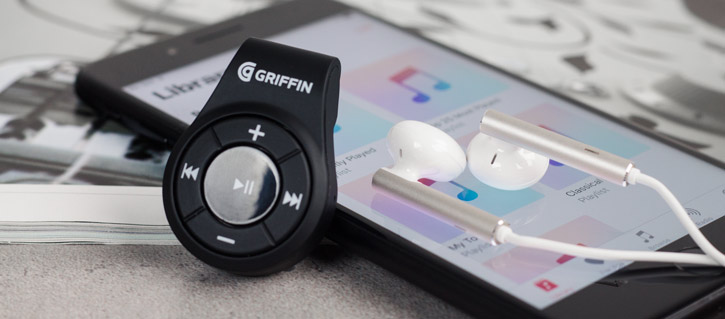 Ideal for use with cars and home stereo speakers
The iClip Bluetooth adapter is not limited to being used with headphones or earphones. Connect it to your car, through the stereo's headphone jack or to your stereo at home and you'll be able to use it in the exact same way.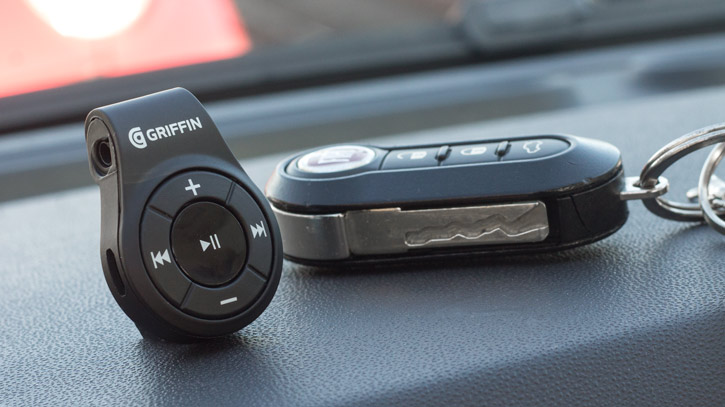 Built-in mic for handsfree calls and voice recognition apps
As the iClip features a built-in mic, you'll be able to receive and make phone and video calls, without having to touch your phone.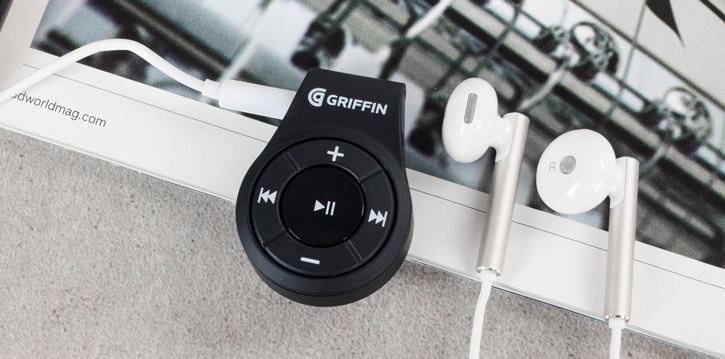 Automatic Bluetooth connection
Once you've paired your Bluetooth device the first time, the iClip will automatically reconnect to it every time you use that specific device, meaning you won't have to waste time pairing your device with the iClip.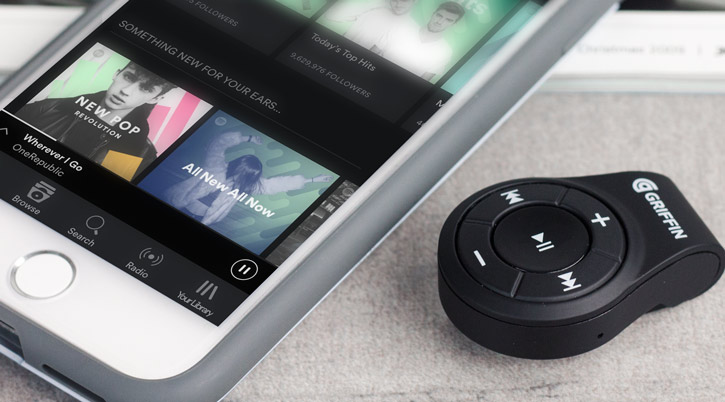 Integrated easy to use controls
Featuring built-in controls which work with music, video and streaming apps such as Spotify and Deezer, you'll be able to play, skip, rewind and adjust volume, with the touch of a finger.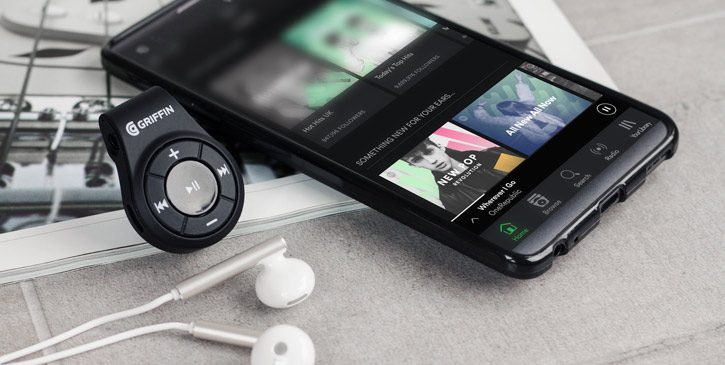 Clip on design
Designed to be easy to use, through the built-in clips, the iClip Bluetooth Adapter slides straight onto your collar, pocket or sleeve. With it's compact design, it is even ideal for use while out running or at the gym.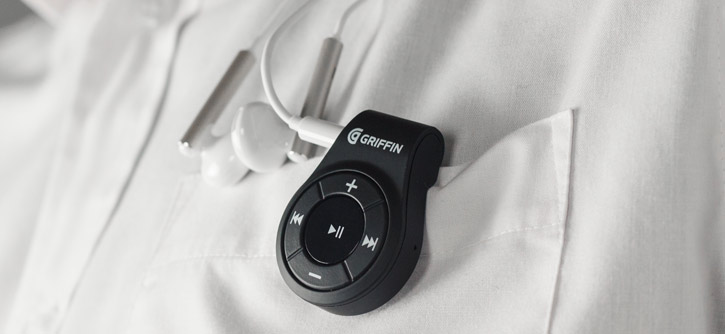 Up to 6 hour play / talk time
Through use of a rechargeable lithium-ion 800mAh battery, the iClip boasts up to 6 hours of play / talk time and up to 180 standby time. When it's time to recharge the iClip, simply connect the provided Micro USB cable and plug it into any USB charging port.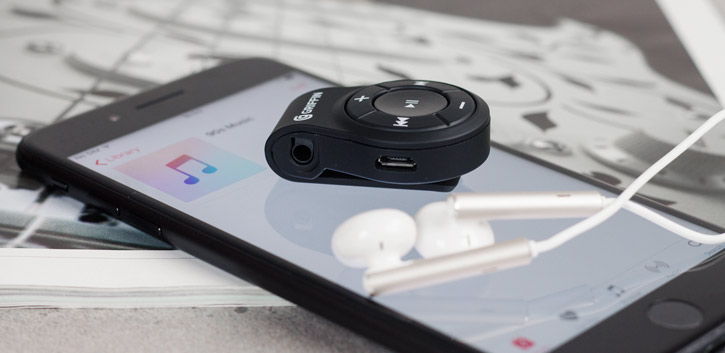 Specification
Bluetooth: Version 4.1
Wireless range: Up to 30 feet (10 meters)
Play / Talk time: 6 hours
Standby time: 180 hours
Battery: Lithium-Ion 800 mAh
Weight: 1.41g