Most useful customer reviews
Marisa
North Yorkshire
Samsung galaxy 7s edge
15 Juni 2017
Very happy
Very happy Lovely colour, it's all what I need! Very good service, I recommend!
Katherine
London
Samsung Galaxy s7
28 Mars 2017
Perfect
I accidentally smashed the screen of my Samsung Galaxy smartphone after only a month of having it and the moment I got a replacement I looked for a case to help protect it. I loved the colour and design of this case and was delighted with it when it arrived. It looked exactly as it did on the website, even better in fact, and fits perfectly on the phone. My phone is now well protected and I don't worry about smashing the screen again.
Kamio Dembele
LONDON
Samsung s7
28 Mars 2017
Lovely case
This case is as beautiful as it's shown on the website. Beautifully made to take care of the s7. I'm glad I bought it and I will definitely recommend it.
57 Anmeldelser
|
Skriv en anmeldelse
---
Mer informasjon
Tough dual-layered hardshell body with sleek metallic bumper
Protect your phone from scratches, knocks and drops with the Caseology Envoy Series Case for the Galaxy S7 Edge. Featuring a tough dual-layered hardshell frame construction and a smooth, metallic frame that is tough enough to protect your device, without adding unnecessary bulk. The inner TPU core features shock absorbing strength allied with a stunning patterned finish on the back. The inner patterns also help deflect shock force and aid heat dissipation.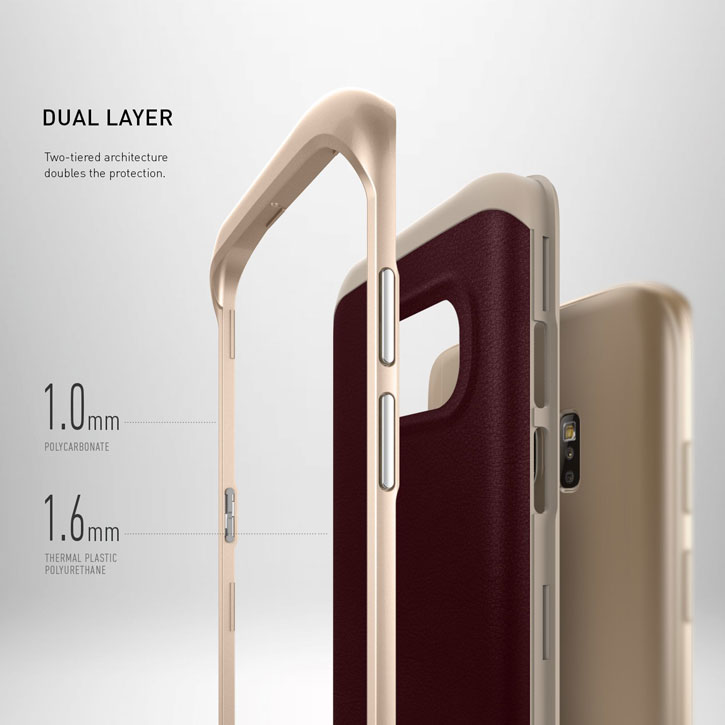 Tough, rugged protection
The Envoy Series from Caseology delivers exceptional protection in a stylish slimline package. Made from a flexible TPU inner core, the Envoy has been designed with phone safety in mind with a design that absorbs shocks and impacts, keeping your Galaxy S7 Edge safe and secure at all times. The outer edges are purposefully deeper than the screen, providing some screen protection when placed face down or if it should fall face first.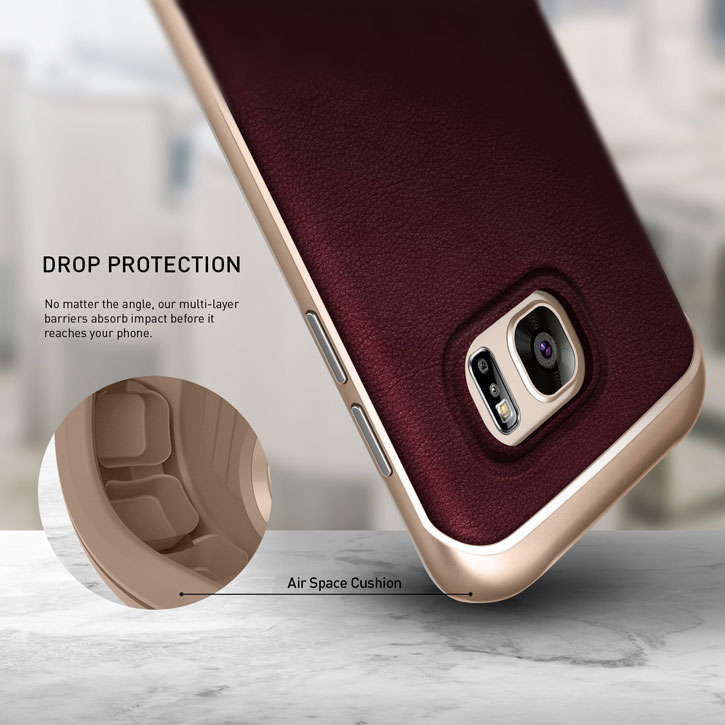 Stylish leather effect design
Built to last and to look good, the Envoy features a textured leather effect design that accentuates the beautiful design of your Galaxy S7 Edge. Looking good is one thing but the main functional benefit is grip. This textured method offers a more secure grip, meaning it will stand up to a beating from every day wear and tear, but if you have a better grip, you're far less likely to drop your phone. This is a great first line of defence, often overlooked.
Extremely thin and lightweight
Made from a precision cut single layered piece of TPU, the Envoy case fits precisely around your Galaxy S7 Edge for a smooth, contoured fit. Both lightweight and slim, this case from Caseology is sure to keep your S7 Edge bulk-free whilst well protected. The Envoy compliments your S7 Edge perfectly, while providing sufficient protection for the S7 Edge's vulnerable camera. The outer edges are reinforced with a hard Polycarbonate bumper with a smooth finish. This provides a nice contrast to the textured inner core giving a classy overall look.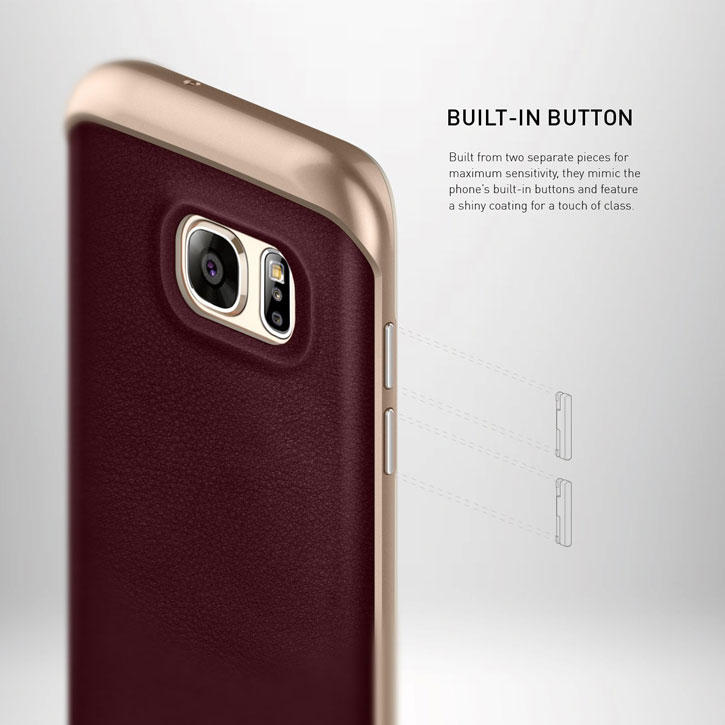 Tactile buttons
With fluid press buttons included in the design of this case, you can be sure to have a case that will protect your new device perfectly, without interrupting it's every day use. These tactile button covers work perfectly and protect your vulnerable side buttons from damage.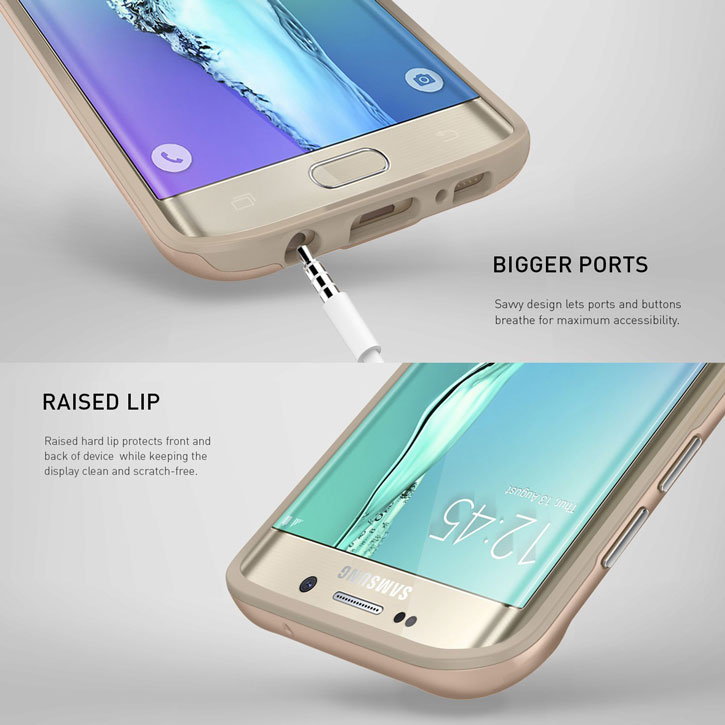 Easily access all ports, controls & connectors
The case also features cut-outs for the ports and features of the Galaxy S7 Edge, including the dock connector, fingerprint sensor and cameras.