Mer informasjon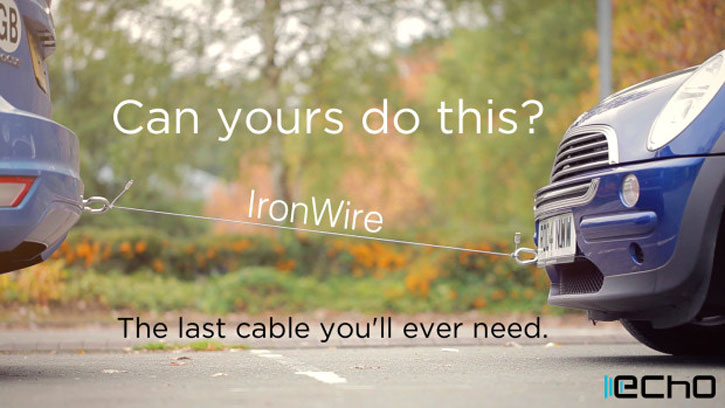 Ultra-Strong premium braided nylon cable
So, you've invested in a premium quality smartphone or tablet. So why not use a USB-C cable that matches the design ethos and build quality of that device? Featuring an ultra-strong and sturdy braided nylon design, you can be assured that this cable is built to last and performs perfectly.
The Echo IronWire is so strong in fact, in Echo's test they even managed to tow a car - proving the impressive strength of this cable. Also tested with World Powerlifting Champion Dave Watts, who successfully used the cable along with his weights to lift 70kg with amazing results. Yes this cable is not just strong, but ultra-strong!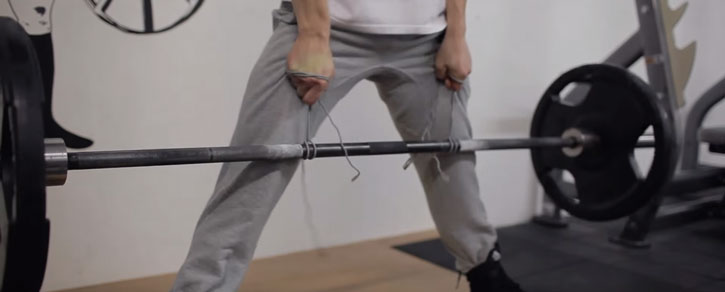 Tangle-free design
Due to the quality nylon braided construction, the Echo IronWire is incredibly difficult to accidentally tie into knots, removing the constant frustration usually associated with cables.
LED indicator lights
The Echo IronWire even features built-in LEDs, that illuminate to show that charging is in process and switch off completely once your device reaches 100% charge.
1.5 metres for maximum convenience
Enjoy all the convenience and freedom you need for charging and syncing your device with this cable that features an impressive 1.5 metres length. Not too long that it gets in the way of anything and long enough to suit most needs.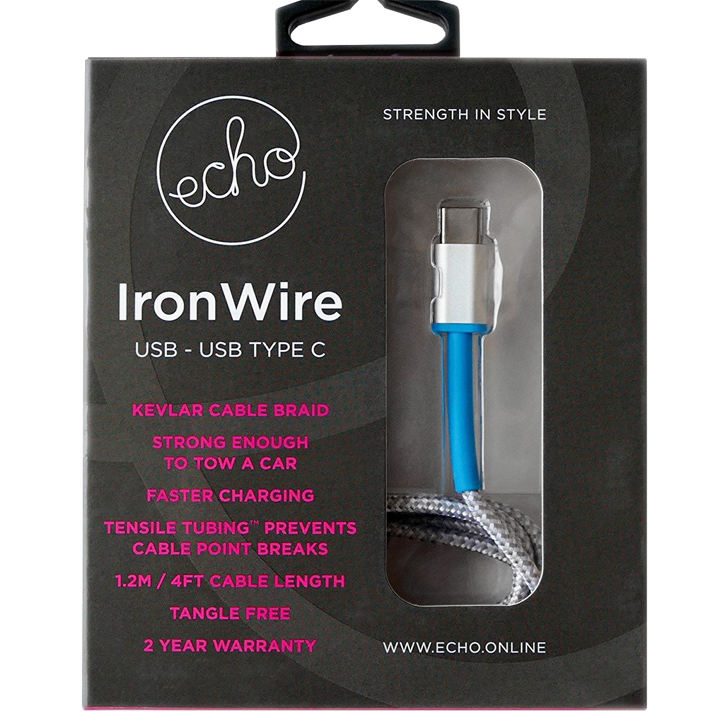 Designed for connection of USB-C supported devices
Designed to connect USB-C devices including smartphones, tablets and sat navs - the Echo Braided USB-C Cable is ideal for charging and syncing your devices.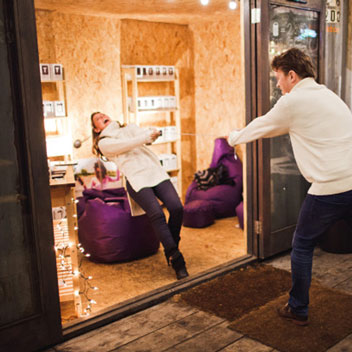 Allows simultaneous charging and syncing of your USB-C device
This high quality cable allows you to connect your USB-C device to your laptop or desktop PC in order to charge your phone and exchange / sync data simultaneously.
Lifetime warranty
Due to the impressive strength of this USB-C cable, the Echo IronWire also features a lifetime warranty.
Please check the Echo IronWire's packaging for more details.