Scosche strikeLINE Rugged LED 1.8M Micro USB Cable - Black
Produktets artikkelnummer: HDEZ4
Produktnummer: 58728
The strikeLINE charge and sync cable from Scosche is the perfect Micro USB cable. Built to withstand the outdoors, this heavy duty cable has been designed to be durable and even features a built-in LED charging indicator.
"allround - reliable cables"
"Rugged it is..."
Most useful customer reviews
25 August 2017
allround - reliable cables
I have purchased several cables from this company. Lasting long and can be used on a range of products. I have a Samsung tablet that only works with short cables and they only work for a short period. These cables have been working perfect.
Sue Krekorian
Congresbury, Bristol
Nokia 650, Lenovo Yoga
9 Mai 2017
Rugged it is...
This cable is worth every penny, with strong connections at either end. I am thrilled to bits with it.
4 Anmeldelser
|
Skriv en anmeldelse
---
Mer informasjon
Durable design
Designed to withstand the outdoors, the strikeLINE rugged cable is extremely durable and features a polycarbonate housing. While the flexible strain relief base ensures it does not break when used and bent over long periods of time.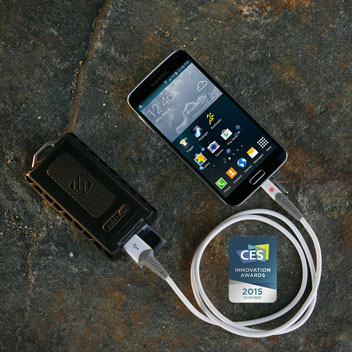 Built-in LED indicator
The Scosche strikeLINE features a LED charge indicator so you know once your device is fully charged. During charging, the LED will glow red and will turn to blue, once charged completely.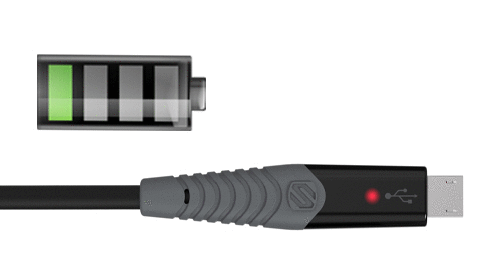 Slim Micro USB tip
Even though though this is a heavy duty cable, it still features a slim Micro USB connector. This means it will still connect to your phone, even if a case has been fitted and so making this cable, case compatible.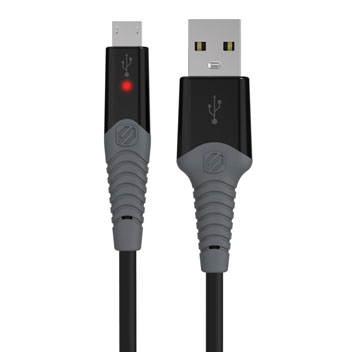 Allows simultaneous charging and syncing of your device
This quality 2-in-1 charging cable from Scosche allows you to connect your Micro USB device to your laptop / computer in order to charge your phone and exchange / sync data simultaneously.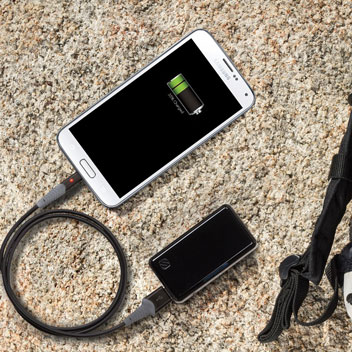 Compatible with most Micro USB devices
Featuring a standard Micro USB connection this cable is compatible with most Micro USB devices. The cable can be used with a power bank, mains charger featuring a USB input, as well as a laptop or PC - so you have complete flexibility for your charging needs.