FlexiShield Microsoft Lumia 650 Gel Deksel – Røyksort
Produktets artikkelnummer: 118-116-023_QB
Produktnummer: 58082
Skreddersydd til Lumia 650. Gel dekslet fra FlexiShield tilbyr en slank design og en holdbar beskyttelse mot skader og sørger for at din Lumia 650 ser bra ut lenger.
"Does a perfect job"
"Excellent products"
"Great value"
Most useful customer reviews
Keith Miller
Surrey
Lumia 650
9 Juni 2017
Does a perfect job
I've bought gel cases or a variety of phones from a variety of manufacturers but this one stands out as being perfect. It fits properly, ha all the right cutouts and provides good protection.
Mike Goodman
London
Microsoft 650
26 Mai 2017
Excellent products
The Gel Case is super; very grippy but not too much and looks great. I got this with the Olixar glass protector which was also amazing: so easy to put on and get right on the screen with no marks or dust under. Great products!
Paul Street
Oxfordshire
Nokia Lumia case
7 Januar 2017
Great value
So many cases on the market when all I was after was a light weight protective case that wasn't bulky and would not feel too rubbery and get stuck when I tried to put my phone in my pocket. This case does the trick , fits perfectly, protects the phone and still slips into my pockets ( both shirt and trousers) I would recommend as great value for money.
25 Anmeldelser
|
Skriv en anmeldelse
---
Mer informasjon

Tilvirket av et sterkt og holdbart materiale for langvarig beskyttelse
Alle deksel fra FlexiShield er tilvirket av et sterkt og holdbart gelmateriale som gjør dekslet like fleksibelt som silikon og tøffere enn et krystalldeksel. Dekslet gir langvarig beskyttelse til din
Lumia 650.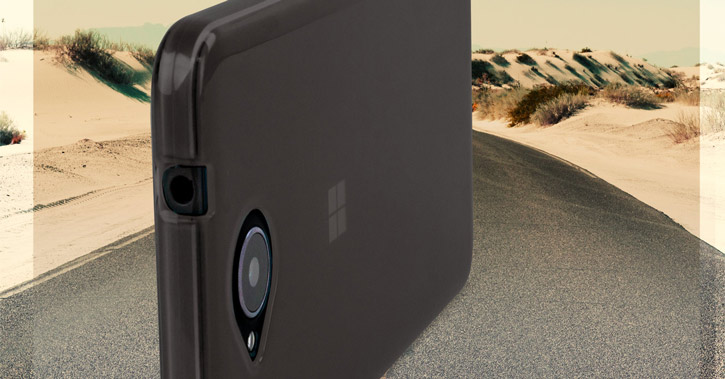 Materialet gir en sklisikker overflate for ekstra grep
Det unike gelmaterialet har en sklisikker overflate som gir ekstra grep til telefonen, hvilket er noe som minsker risikoen for at du mister telefon. Det gjør dekslet profesjonell nok for ditt arbeid og sporty nok for lek.

Strømlinjeformet design som ikke legger til noen bulk og passer perfekt i lommen
Dekslet FlexiShield er designet for å være så tynn, lett og sterk som mulig, slik at du kan være sikker på at dekslet ikke legger til noen bulk til din Lumia 650. Dekslet passar derved fortsatt enkelt i din lomme.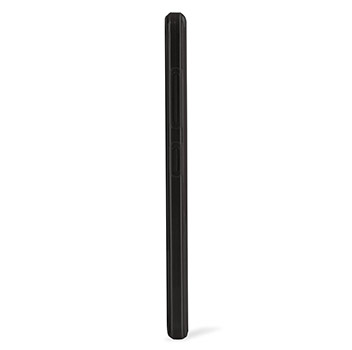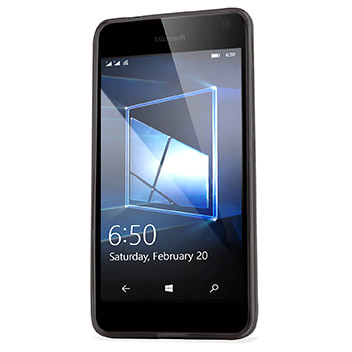 Opphøyet kant på dekslet beskytter skjermen på din Lumia 650 mot riper og smuss
Dekslet har en opphøyet kant som hindrer at skjermen på din Lumia 650 kommer i kontakt med flate overflater når du plasserer telefonen med skjermen nedover. Det forhindrer at skjermen på din Lumia 650 utsettes for riper og smuss.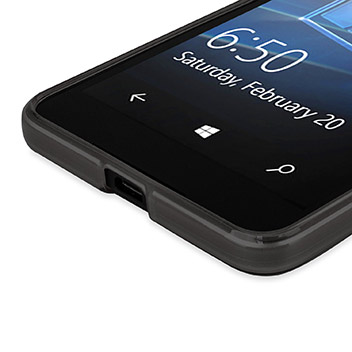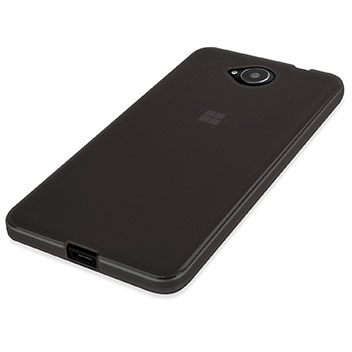 Åpninger for alle funksjoner og porter til Lumia 650
Hver deksel fra FlexiShield har blitt skreddersydd till Lumia 650 og har åpninger for porter og funksjoner, for eksempel kameraet.