Mer informasjon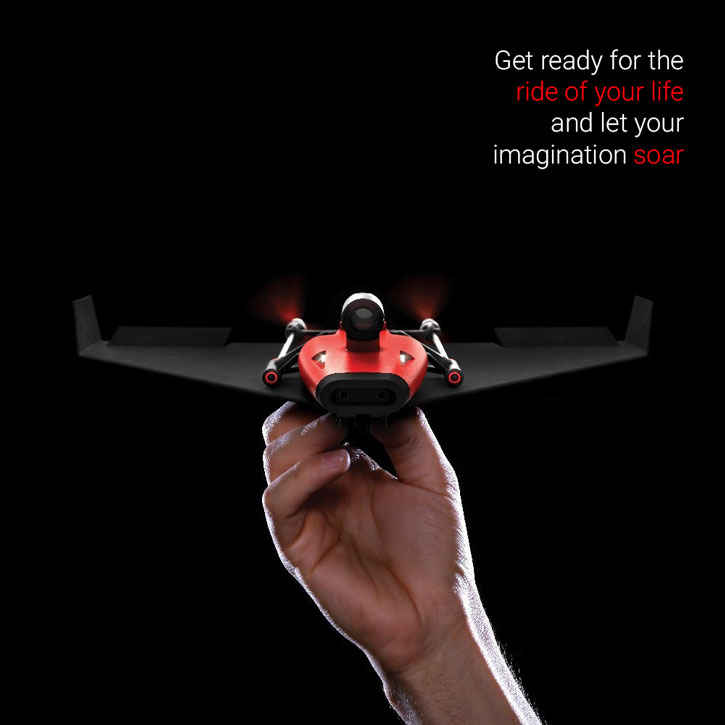 Take to the skies!
Look, up there. Is it a bird? Is it a plane? Well, yes - it is a plane. A paper airplane in fact, and it's yours to command using the included VR headset. This ingenious aerobatic marvel is the ultimate evolution of what started every aeronautical engineering genius on their path - the paper airplane! Did you ever make them when you were little? Maybe you still do? Tweaking away to get an extra few feet out of that monster glide. Well this one will glide, climb, turn and dive at your command. Just download the app, power up the motors, assemble your airplane, and get to it, pilot!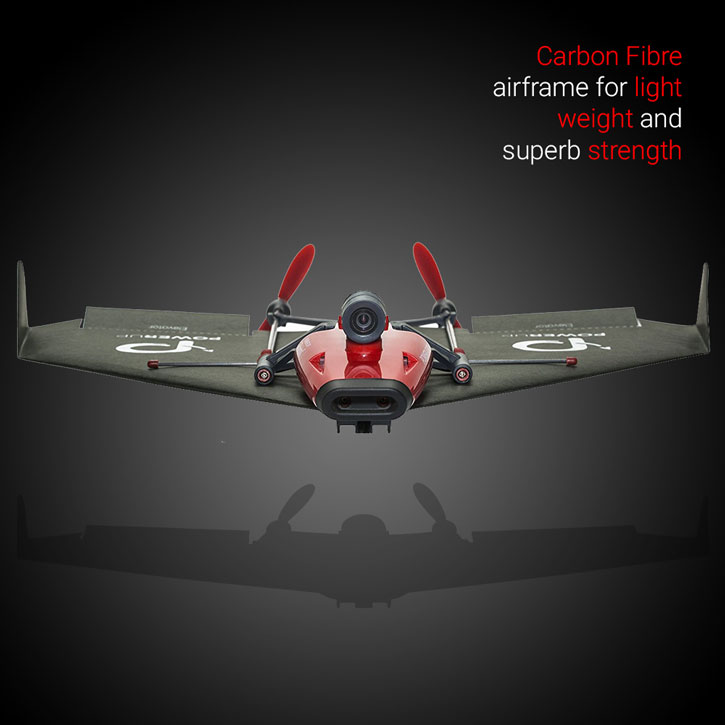 See what the plane sees
At last you can feel what it is like to be a bird! Using the feather light camera on the front of the plane's nose, the PowerUp FPV will transmit a live stream straight into the included goggles. Using your smartphone and Google Cardboard you can view your plane's stream right into your eyes as if you were inside the plane yourself! You can also record your flights easily and share them with your friends, family or on social media.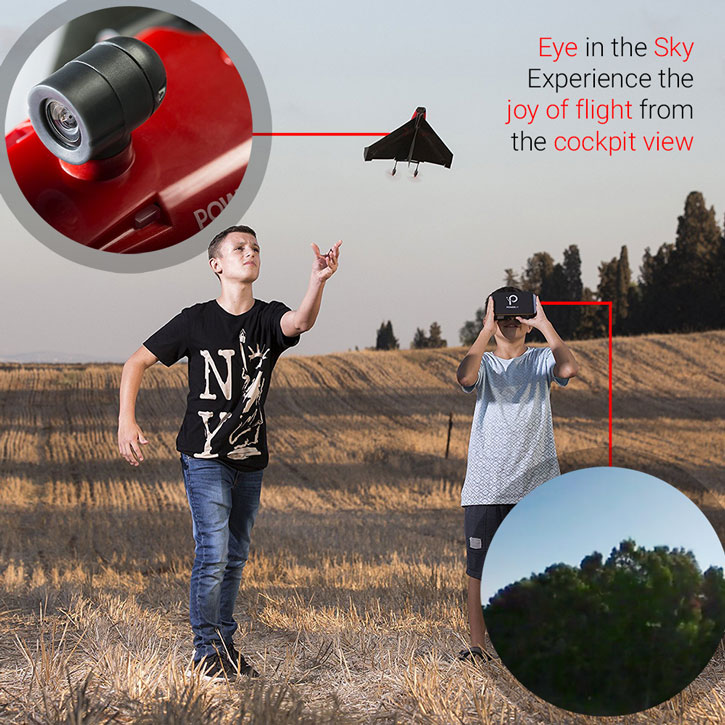 The only limit is your imagination
The world is your oyster and the sky your playground. The only limit is your imagination. There are several designs included in the box and plenty more available online. But you can also experiment and tweak to your hearts content. Find a wide open space and have at it. Why not get a friend or family member involved too while you're at it for aerobatic displays and mock dogfights? The more the merrier. There is suitable paper in the box but most stiff lightweight card will suffice. And if you happen to crash, no problem. All the materials involved are designed to take the punishment of frequent trips to terra firma. Dust it off, and reach for the sky again and again. There are 8 spare sheets in the box and set up is completely easy..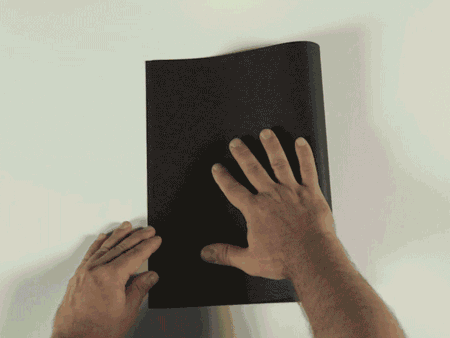 A wealth of options and capability
The FPV is so feature packed, it's almost unbelievable that it can all fit into one small package. Let's take a look at these features.
Designed in conjunction with Parrot - Yes, the world famous Drone masters Parrot. The very same.
Autopilot for easy flying in windy conditions using 3 Axis stabilisers. This also allows you to control other features, such as camera operation.
Video and audio recording. Film your flights and share or review them later.
Fully rotating camera to capture the world around you.
Crash proof carbon fibre and plastic frame for superior protection.
Multiple airplane design possibilities - experiment with your own design to hearts content. You're the aeronautical engineer.
2.4 ghz wifi communication.
550 mAh rechargeable battery - 10 minute flight per charge. The battery is also easily replaced.
Over 300ft Wi-Fi video streaming range. This is so cool it's beyond words.
Weighs less than 80g for easy portability and superb flight handling characteristics.
Flies at speeds up to 20mph. Yes, this baby can really shift.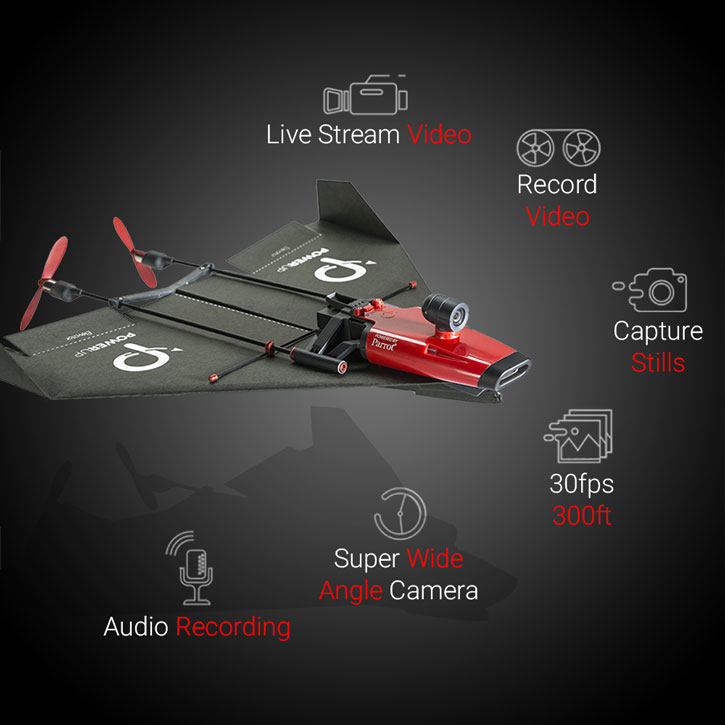 Control with your head or smartphone
Control your paper drone with intuitive movements of your head using the included Google cardboard viewer or use manual gamepad controls on your smartphone. The App is compatible with iOS and Android smartphones. Android 4.3 or later, or iPhone 5 or later.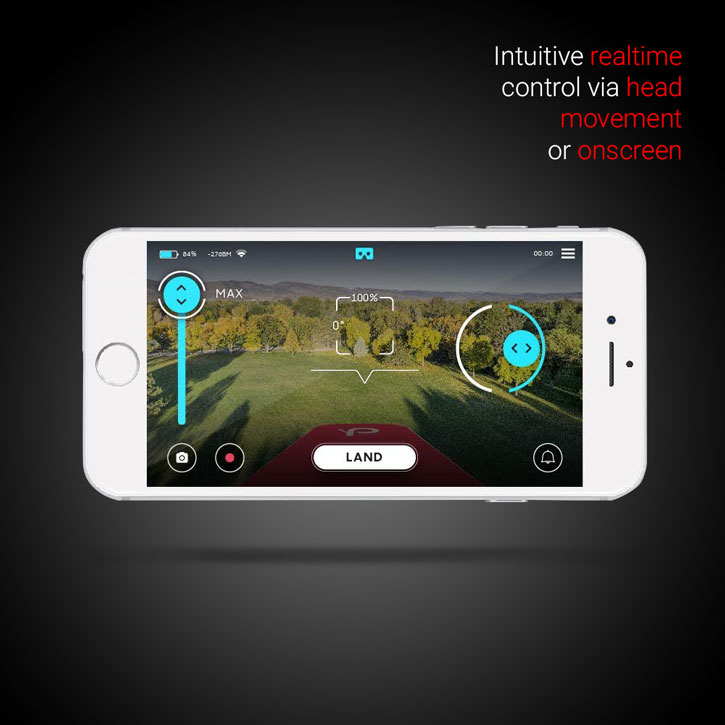 PLEASE NOTE: Not suitable for children under 14 years