Most useful customer reviews
Judith Pass
Preston
Samsung S7 Edge
8 Juni 2017
Excellent product
When I first got the S7 Edge I bought a hard shell cover for the back of the phone. I was constantly worried about dropping it and cracking the screen despite a screen cover. I ordered the wrong cover but Mobilefun refunded ne immediately and I re ordered the correct Samsung cover. It is fantastic and delivery was superfast. I will definitely use Mobilefun again
Iyyaz
Lower Stondon
Samsung Galaxy S7 Edge
22 April 2017
Excellent high quality case that fits and protects the phone well
This official Samsung case has been manufactured correctly, so that the phone fits in the case without too much force, therefore it does not scratch the phone. The phone stays put in the case and the texture of the case itself has a quality feel. The curved edge of the case covers the edge of the screen too. It also has a small magnet to activate and deactivate the phone when opening and closing the case.
Sandra Hosler
Buckinghamshire
Samsung Galaxy
19 Mars 2017
Great
I got this as it is a genuine samsung cover, it is great the way it wakes the phone up when you open it and sends it to sleep when you close it, which will save using the button.
63 Anmeldelser
|
Skriv en anmeldelse
---
Mer informasjon

Official Samsung accessory made for the Galaxy S7 Edge
This is an official Samsung product, so it's made to the highest standards with the best quality materials.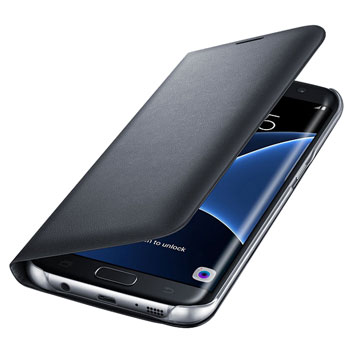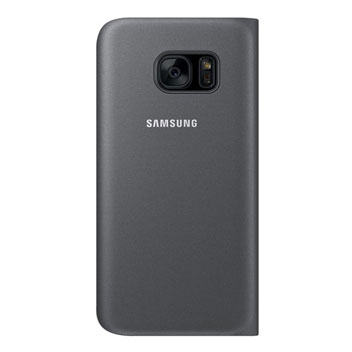 It is designed specifically for use with the Samsung Galaxy S7 Edge, so offers a perfect fit and does not impede the use of any of the functions including the power and volume buttons, headphone and charging ports or front and rear cameras.
Provides comprehensive protection for your phone and the screen
Protect the front of your Samsung Galaxy S7 Edge from scratches, scrapes and front-on impacts with the official flip cover.
This cover protects the back of your device without adding any bulk and then folds over the front when not in use. This means that the most important part of the phone, the screen, is protected from harm at all times.
Smart wake/sleep enabled
The Galaxy S7 Edge will recognise that a Samsung approved cover is fitted and will automatically turn the screen on when you open the cover and turn it off when you close it, saving you time and battery power.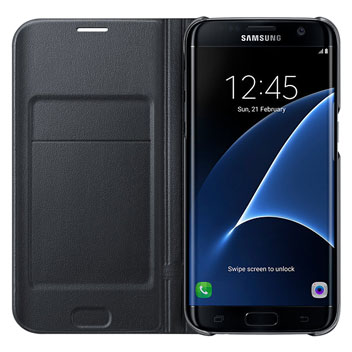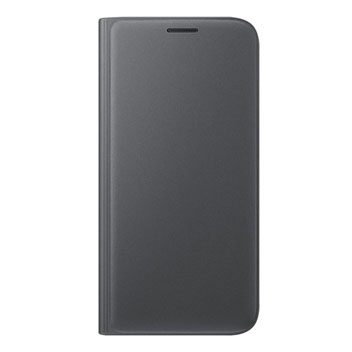 Slimline and durable construction
Made from high quality synthetic leather materials, this flip cover will keep your Samsung Galaxy S7 Edge screen looking good as new.
The cover is tough enough to withstand day-to-day punishment without blemishing, so both your phone and cover will remain pristine for longer.
Slot for storing ID or credit card
Inside this Galaxy S7 Edge flip cover is a slot for storing a credit or debit card, or perhaps a license or ID.
Can also be used to store a card that includes contactless features, meaning they will never need to be removed from the flip cover.