Most useful customer reviews
Geraldine Hanson
East Sussex
Naked shield for iPhone 6s+
20 Mai 2017
Functional no fuss iPhone cover
Quality product no fuss great price,quick delivery just what I wanted as it does'nt detract from my lovely iPhone well done mobile fun.co.uk I can always rely on you.
S Stringfellow
East Midlands
iPhone 6 plus
14 Januar 2017
Very good
Love it. Very good service
Laura H
Northampton
iPhone 6s plus
22 Juni 2016
Pleased. Good quality
My only dislike is that it's quite bulky but being a 6 plus you don't really notice it. Feels good in your hand. Looks like it will protect my phone. All the ports are accessible. Wanted one with a stand so I can watch sport at work. Stand does the trick and is magnetic so doesn't waft around unlike reviews I read of similar products. Pleased with purchase and would recommend.
12 Anmeldelser
|
Skriv en anmeldelse
---
Mer informasjon
Provides tough snap-on protection
The Obliq Naked Shield Case provides fantastic coverage for your iPhone 6S Plus / 6 Plus. This case effortlessly absorbs shocks and impacts, the single premium piece of polycarbonate is moulded to your phone seamlessly for added shielding and minimum bulk.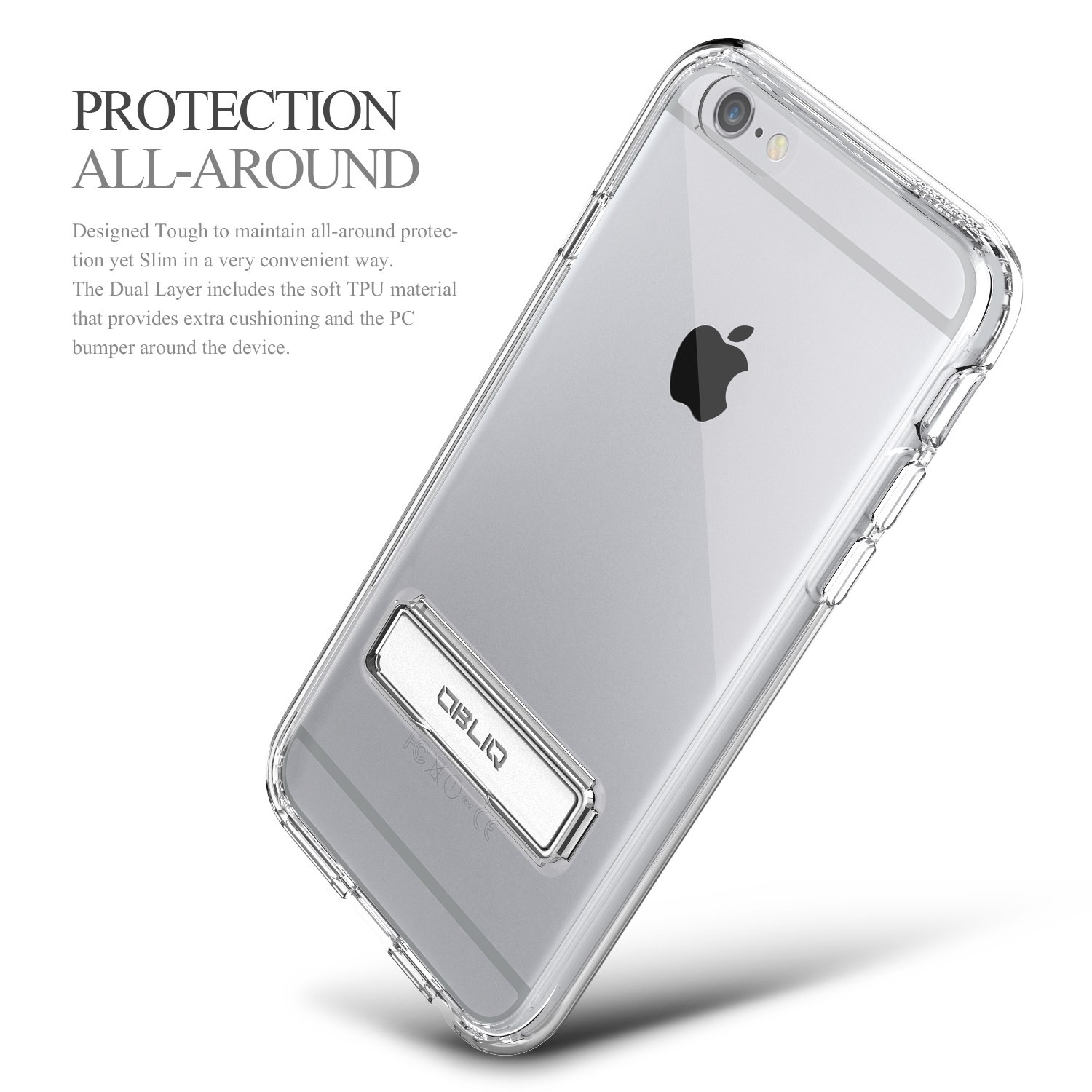 Perfectly compliments the 6S Plus / 6 Plus's premium design
This slimline clear case highlights the 6S Plus / 6 Plus's stunning new design, whilst adding a touch of sophistication with the bottom colour panel. The lightweight design allows you to keep your phone's original design on show, whilst it stays fully protected against the rigours of day-to-day use.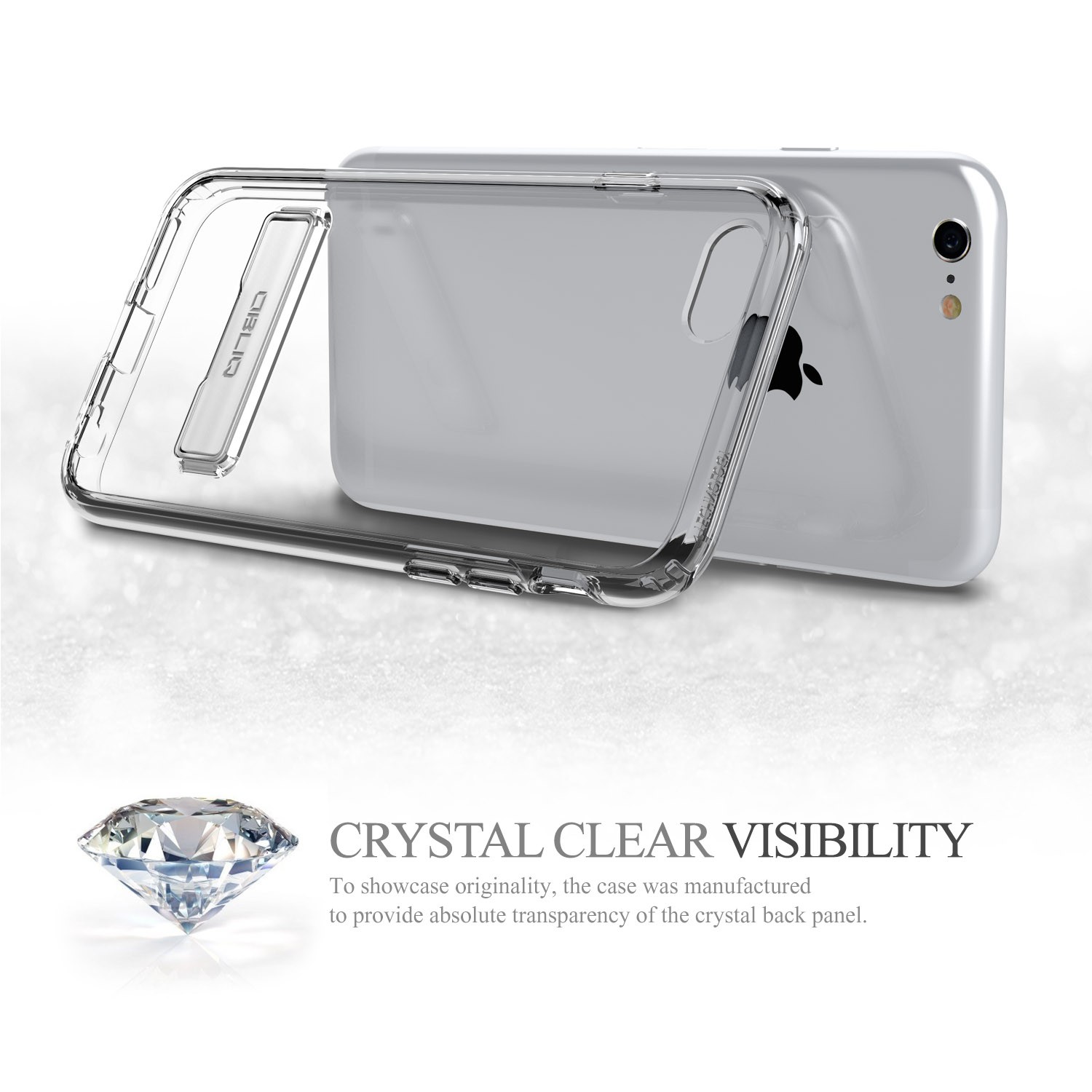 Offers the minimum amount of bulk to your handset
Custom made for the 6S Plus / 6 Plus, the Naked Shield Shell case is tough and ultra thin. This allows the case to follow the sleek contours of the handset therefore adding hardly any bulk at all to your phone.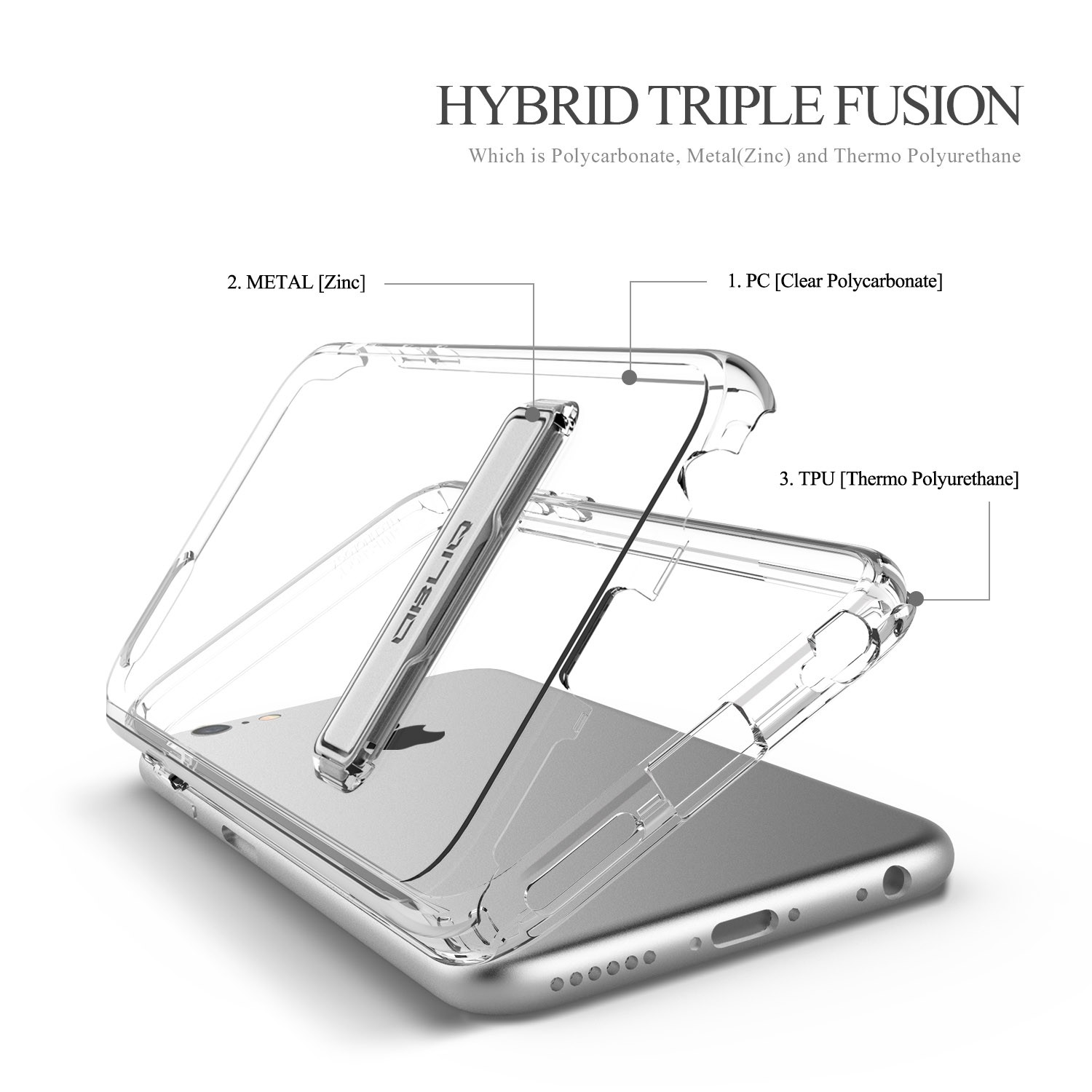 Access to all features and ports
The Obliq Naked Shield Case features cut-outs for all of the ports, such as the charging connector and camera. This also means you can leave the phone in the case and enjoy all of its features, ensuring it is protected at all times.
Integrated Metal Kickstand
The magnetised kickstand is perfect for watching your videos and movies.
Designed specifically for the iPhone 6S Plus / 6 Plus
Designed with the phone in mind, this case compliments the features of the iPhone 6S Plus / 6 Plus so it looks just as good with the case on as it does off.