Obliq Naked Shield iPhone 6 Plus Case - Rose Gold
Produktets artikkelnummer: OBIP6SPNAKED05
Produktnummer: 56174
Keep your iPhone 6 Plus protected from damage with the durable and attractive clear and rose gold polycarbonate shell case from Obliq.
"Exactly as expected!"
"Brilliant service, fast efficient, great product"
"Love it"
Artikkel Varianter:
Most useful customer reviews
Fiona
Isle of Wight
iPhone 6Plus rose gold / clear cover with stand.
21 Juli 2017
Exactly as expected!
The item arrived very quickly, was exactly as described, and fits my phone perfectly. It looks good, and I can insert a picture between the back of the phone and the cover, which personalises my phone for me perfectly. And, I can update the picture whenever I like. The stand is very useful, but doesn't add bulk to the cover. A very good product at a good price.
Penny HUDD
Rotherham
iPhone 5s plus
19 Januar 2017
Brilliant service, fast efficient, great product
I would have liked a pic of how the product should be assembled as it was a little confusing but a simple email from mobilefun cleared it straight up. Helpful and informative support and aftercare.
Claire
Shoeburyness
Iphone6 plus
5 Oktober 2016
Love it
Perfect match and enhancement to my lovely rose gold new phone.Easy process to order and received on day 2.
12 Anmeldelser
|
Skriv en anmeldelse
---
Mer informasjon
Provides tough snap-on protection
The Obliq Naked Shield Case provides fantastic coverage for your iPhone 6 Plus. This case effortlessly absorbs shocks and impacts, the single premium piece of polycarbonate is moulded to your phone seamlessly for added shielding and minimum bulk.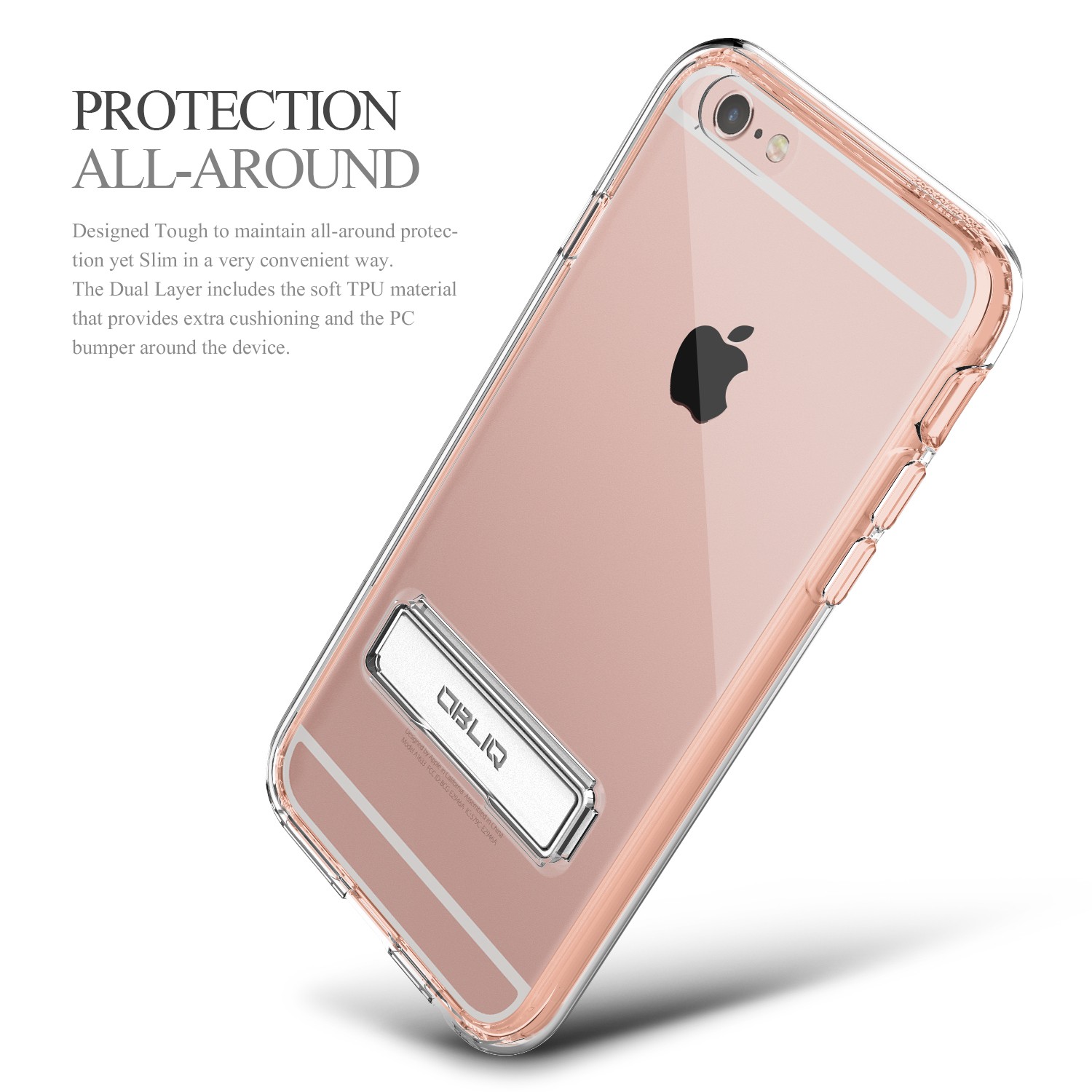 Perfectly compliments the 6 Plus's premium design
This slimline clear case highlights the 6 Plus's stunning new design, whilst adding a touch of sophistication with the bottom colour panel. The lightweight design allows you to keep your phone's original design on show, whilst it stays fully protected against the rigours of day-to-day use.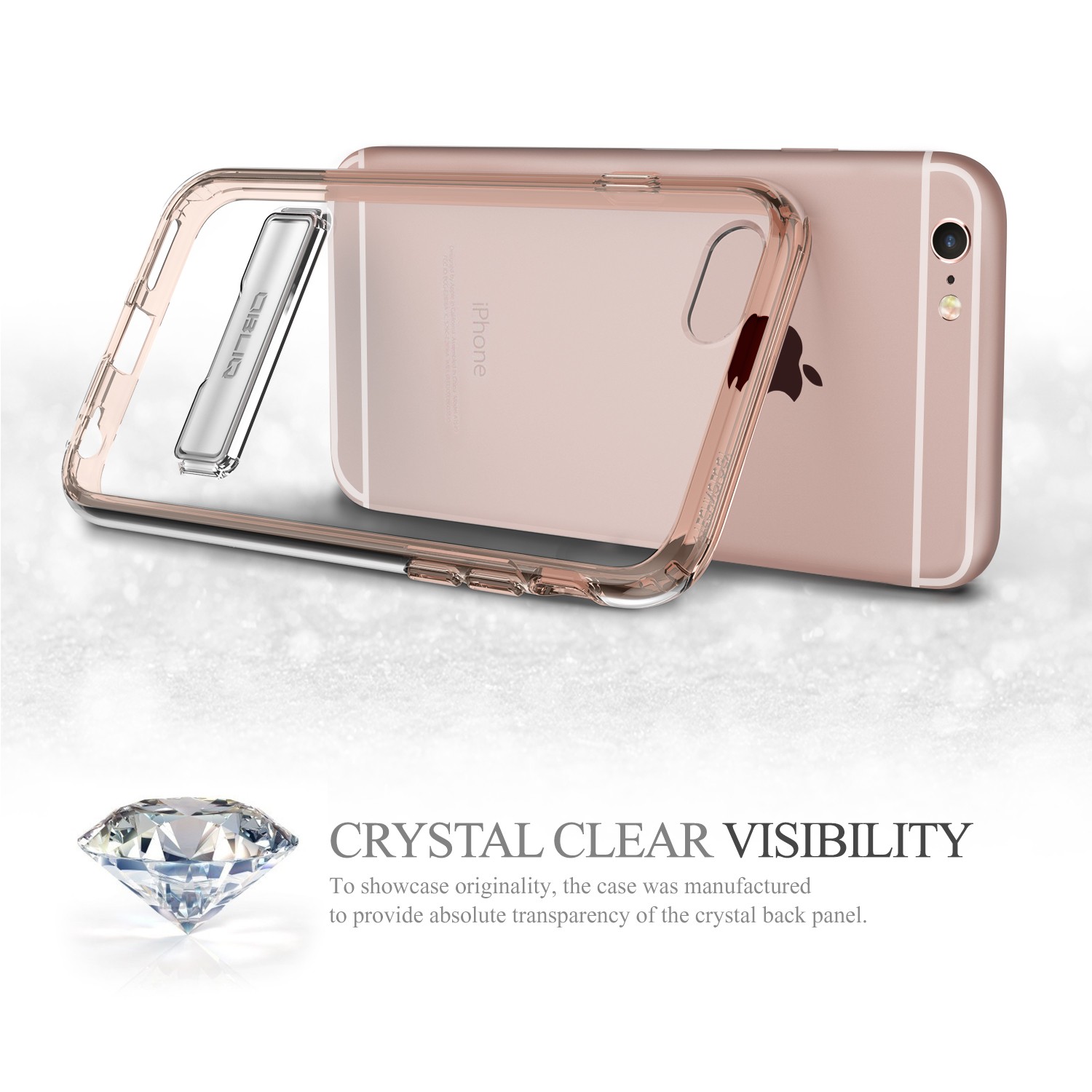 Offers the minimum amount of bulk to your handset
Custom made for the 6 Plus, the Naked Shield Shell case is tough and ultra thin. This allows the case to follow the sleek contours of the handset therefore adding hardly any bulk at all to your phone.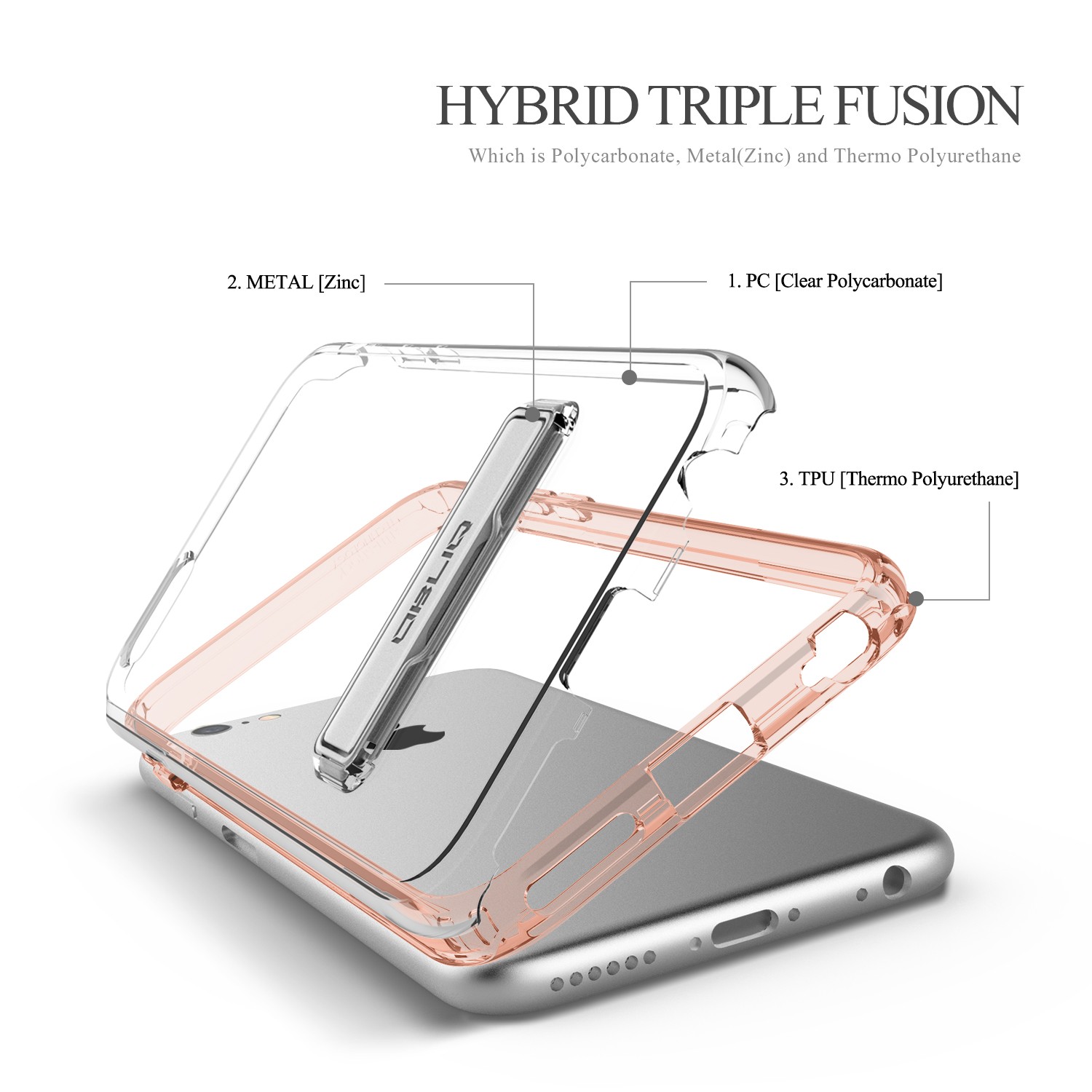 Access to all features and ports
The Obliq Naked Shield Case features cut-outs for all of the ports, such as the charging connector and camera. This also means you can leave the phone in the case and enjoy all of its features, ensuring it is protected at all times.
Integrated Metal Kickstand
The magnetised kickstand is perfect for watching your videos and movies.
Designed specifically for the iPhone 6 Plus
Designed with the phone in mind, this case compliments the features of the iPhone 6 Plus so it looks just as good with the case on as it does off.