Most useful customer reviews
Martin Gribbin
Birmmingham
Olixar Retractable 3.4A Micro USB In-Car Charger with USB Port
5 Juni 2017
Good Device
Seems to work ok, not too big, very happy
3 Anmeldelser
|
Skriv en anmeldelse
---
Mer informasjon
Retractable cable avoids tangles
Nobody wants a long, messy cable dangling in their car, potentially in the way of the gear stick, handbrake or other vital functions of the vehicle. This car charger from Olixar features a retractable cable, meaning you can take as much or as little as you need. When you're finished, simply press the button on the top of the charger and the cable will zip back inside.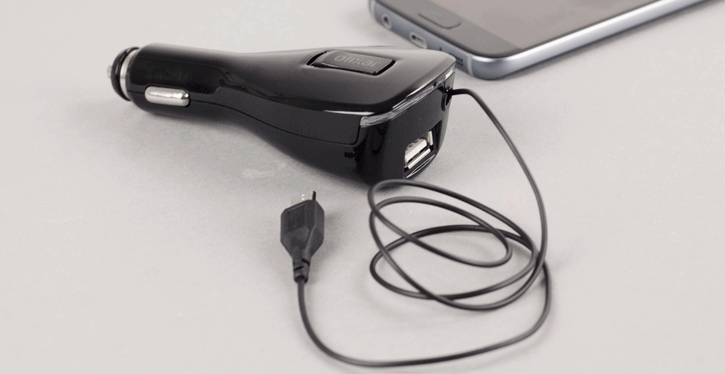 One touch cable quick release button
Located on the top of the retractable charger is a quick release button, which will wind the cable back into the charger housing to help eliminate clutter. This also allows you to set the cable to the right length for your needs.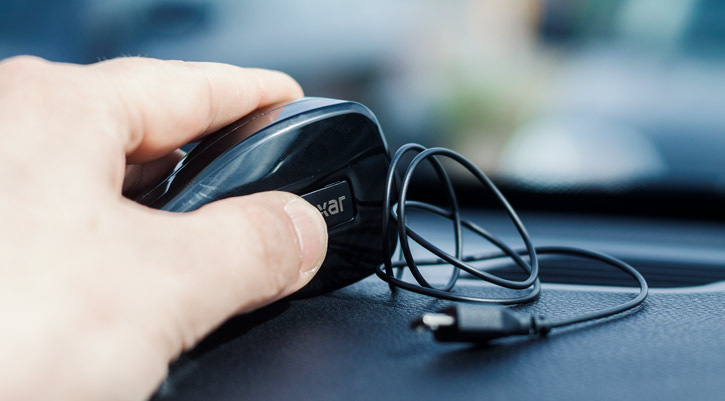 Integrated Micro USB cable
Thousands of devices use a Micro USB connection to charge - including smartphones, tablets, e-readers, Bluetooth speakers and more. This car charger features a built-in Micro USB cable, ensuring you'll always be ready to charge your devices and won't need to remember your own cables.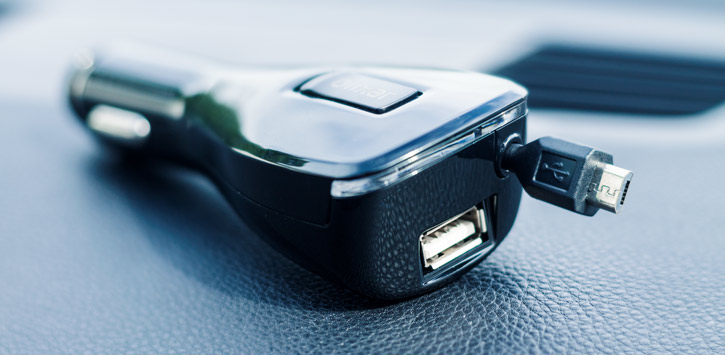 Built-in 2.4A USB port will charge other devices at the same time
With blistering charging speeds of up to 2.4A, the included standard USB port on the Olixar Retractable Car Charger is perfect for charging any device you can think of. This speed is even perfect for tablets and more power-hungry devices.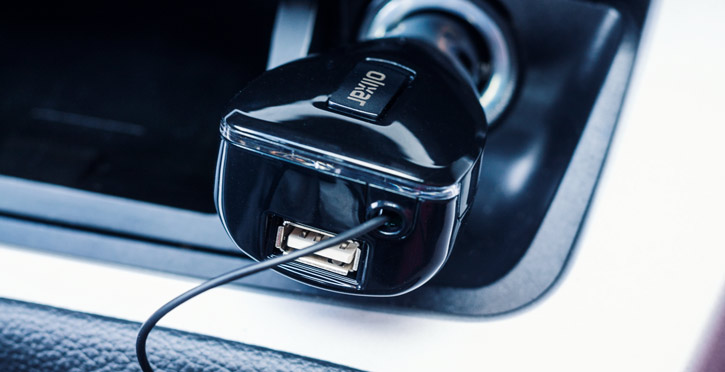 Sleek and stylish design
The Olixar car charger is the result of careful design, functionality and ergonomic research. Quality components, construction and the high gloss materials make this one of the most advanced car chargers in the world. The premium finish ensures that it matches the interior of your car.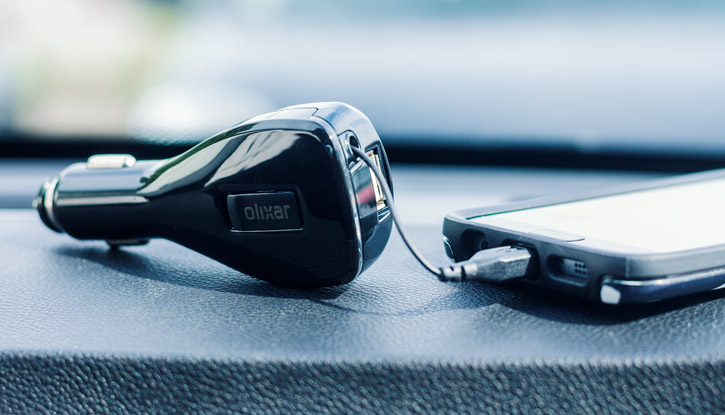 Compatible with 12 or 24 volt sources
The Olixar car charger switches between 12 and 24 volts, so you can use the car charger either in your car or more demanding vehicles like heavy goods lorries or trucks.
The charger also features an LED indicator to show when your phone is charging and when it's fully charged.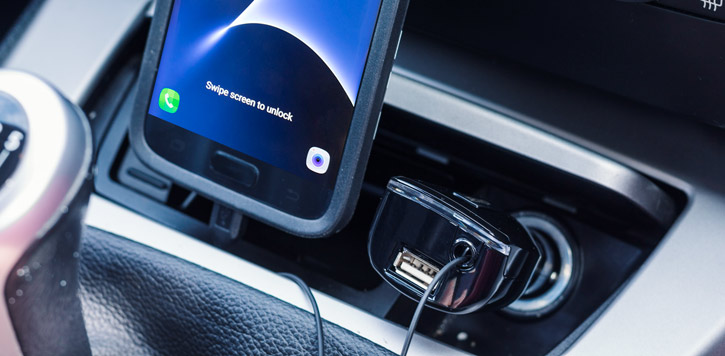 Technical Specifications:
Cord length: 60cm
Max Output: 3.4A
Compatibility: 12/24V