Most useful customer reviews
Jackie Burgess
Surrey
iPhone 6s Plus
7 Mars 2017
Highly Recommend this Phone Holder
I purchased the kidigi-iphone-6s-plus-6-plus-6s-6-car-mount-kit /phone holder from Mobile Fun, I am delighted with it. This is the 2nd Kidigi holder I have purchased, and the quality is top notch. It is so easy to setup that a child could do it. It literally takes minutes to setup. It's very sturdy, can be used in 2 positions horizontal or vertical so if u want to use your phone as a sat nav, just turn it round to the position that best suits you're requirements. Just make sure that you tighten it up so that it doesn't move. The only thing is, if you have a back cover on ur iPhone take it off before you put the iPhone in the cradle as it will go in and take off easier. I thoroughly recommend this product it's great quality, you won't be disappointed I'm sure. As I said earlier this is the 2nd Kidigi cradle that I have had. It may be more expensive than others out there on the market but it will last, it doesn't move/rattle or anything like that it. I HIGHLY RECOMMEND THIS PRODUCT and as always Mobilefun's Service is 1st class.
29 Januar 2017
Does what it says on the tin
This is exactly what I was looking for, comes with 2 adapters one for the 6 and one for the 6+. Also comes with a charger and a Dash mount adapter too. 5*****
Mark Turner
Ipswich
iPhone 6s
15 Juli 2016
Solid;reliable mount
Having had a number of car mounts over the last few years, I can say that this one is very good quality. The pack includes two adapters (one for 6s and one for 6s plus), along with a 12v (cigarette socket) charger. The phone adapter clicks firmly into place, as does the rest of the connections. Unlike previous mounts there isn't any danger of the pieces separating when you hit the first bump in the road! I use the mount in the landscape orientation and haven't had any problems with the phone jumping out. The mount holds the phone securely without causing any damage and can even be used with a slim case still attached. The suction cup holds the mount firmly on the windscreen. My only comment is that the cup is larger than pervious mounts, so I have had to position it in a slightly different place. This isn't a big issue but worth noting. Overall I am very pleased with the purchase.
6 Anmeldelser
|
Skriv en anmeldelse
---
Mer informasjon
Hold your iPhone safely and legally in your car
The Kidigi Car Mount Kit allows you to mount and charge your iPhone 6S Plus, 6 Plus, 6S or 6 Plus while it's in your car. The car kit comes with a active holder, which is designed to hold your phone at a position which you find comfortable, allowing you to still view your screen without distracting you from the road ahead..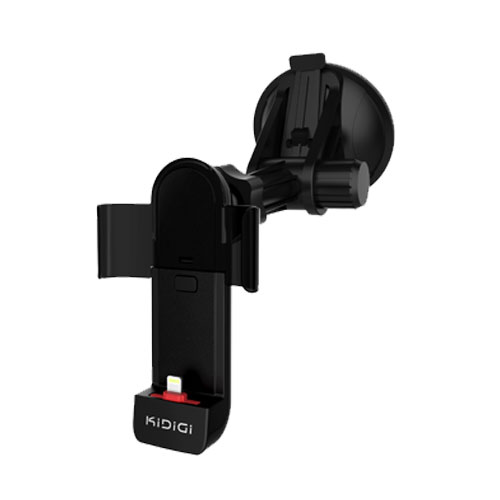 Keeps your handset charged during your journey
The Kidigi Car Mount Kid includes a Lightning cable that is attached to the cradle itself, so you can ensure that your smartphone is fully charged during your journey.

Suitable for landscape and portrait use
Ideal for all round use in your car, the Kidigi Car Mount Kit's ball joint connection can be positioned securely in landscape or portrait orientations, making it perfect for navigation.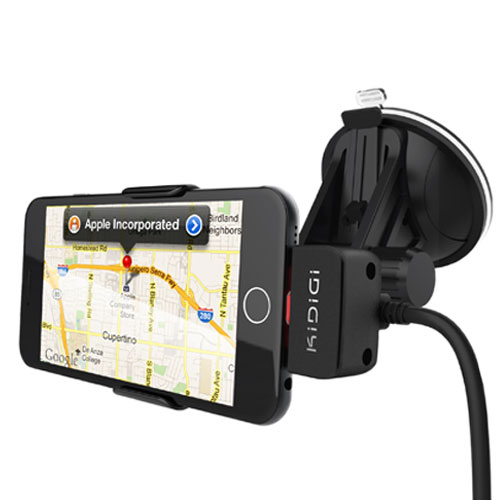 Includes a stable suction cup
At the base of the vehicle dock is a stable suction cap mechanism, which will keep the phone fixed to the windscreen with no problems, ensuring the phone will not fall out when going around corners.
Can be positioned on your dashboard
The Car Mount Kit for iPhone 6S Plus / 6 Plus / 6S / 6 can also be fixed onto your dashboard allowing you to use the car holder either on your windscreen or on your dashboard, allowing you to position your device where you find most convenient.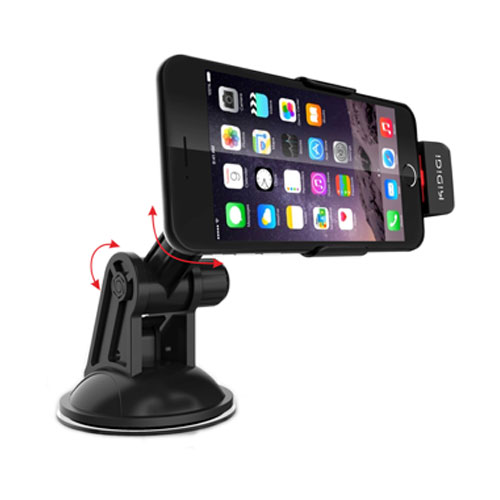 Made for iPhone certified
The Kidigi Car Mount Kit has Apple's 'Made for iPhone' certification meaning it has been made specifically for use with the iPhone 6S Plus / 6 Plus / 6S / 6, so you can be assured it has been made to the highest quality and there will not be any issues with compatibility.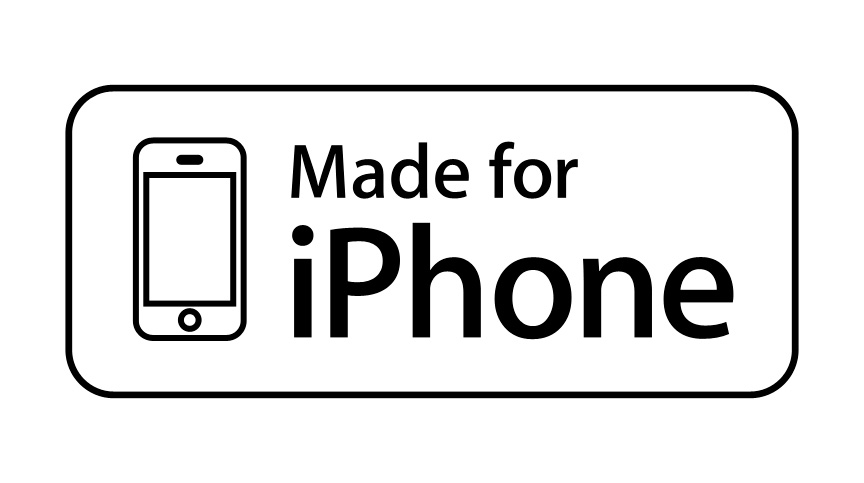 Specification
Dimensions: 74 x 99 x 36mm (L x W x H)
Weight: 300g
Please note: Micro USB car charger required to power the cradle.