aircharge Slimline Qi Wireless Charging Pad - White
Produktets artikkelnummer: AIR0152
Produktnummer: 55429
Wirelessly charge your Qi compatible smartphone or tablet with the aircharge Slimline Qi Wireless Charging Pad. Extremely discrete and portable, the Slimline enables you to easily charge wirelessly in any environment.
"5 star"
"Works in a desk"
Most useful customer reviews
Jane Hodkinson
Derbyshire
Air charge Slimline Qi Wireless charging pad
11 Januar 2016
5 star
Very happy with the purchase. Highly recommended and for what it's worth, it's a gadget to must have. No fuss just place the device on top and off you go... Brilliant item and it arrived earlier than expected. Will use this company again...
Jeff Arnold
Portsmouth
aircharge slimline Qi - white
11 November 2015
Works in a desk
It works as described, But it kept getting in the way on the desk, So I decided to sink it into the desk with the help of a router and a few holes within the cutout to help in cooling. So now the phone is out of pocket onto desk and slid over the charger. Wonderfull. Has made my day
24 Anmeldelser
|
Skriv en anmeldelse
---
Mer informasjon
Wirelessly charge any Qi enabled smartphone
With a sleek and slim portable design - the aircharge Slimline Qi Wireless Charging Pad is a fantastic space saving way to charge your phone while you are away from home or the office.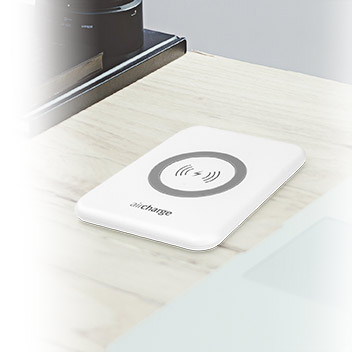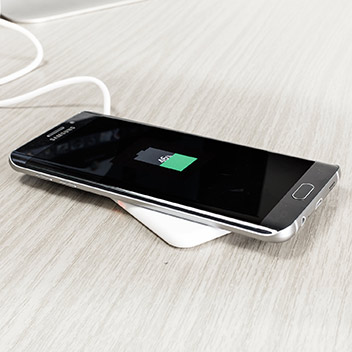 Designed for quick and intuitive charging, this pad allows you to charge any Qi enabled smartphone without the mess of cables.
Slimline, stylish design
The unique and sophisticated streamlined design allows the aircharge Slimline Qi pad to blend into any environment perfectly and to be easily taken on your travels.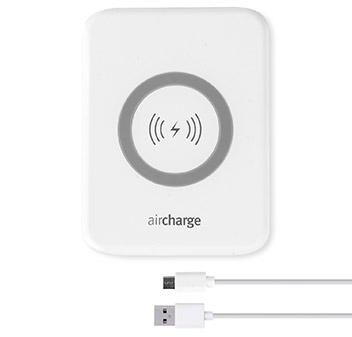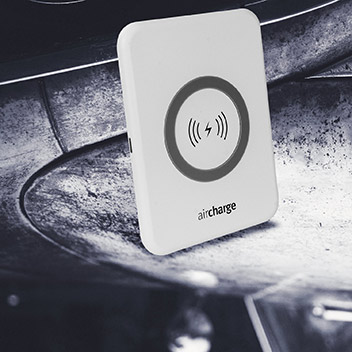 Compatible with Qi charging adapters
aircharge wireless charging pads are manufactured to the Qi standard. Qi is the sign of interoperability between power transmitters and power receivers. This means that if your phone doesn't have built-in wireless charging, you can use one of the Qi adapter solutions to convert your phone to wireless charging supported by this pad.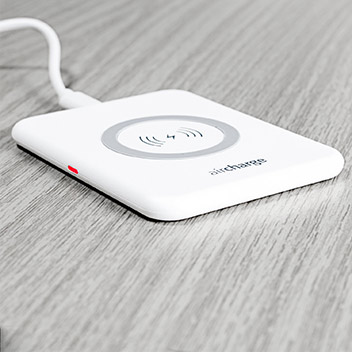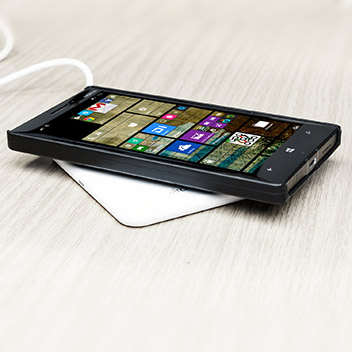 PLEASE NOTE: Not all handsets support wireless charging 'out of the box'. Certain smartphones will require an adapter to be able to perform wireless charging, please check your phone supports Qi wireless charging before purchasing.