Most useful customer reviews
Dr.C.D.Bowers
YORK
CUBOT 600S
21 Juli 2017
ONE VERY GOOD SMART GADGET.
IT HAS SHORTENED THE TIME IT TAKES TO CHARGE MOST OF MY DEVICES. DATA TRANSFER ARE QUICK AND EASY.
20 Juli 2017
Retractable cable
The best and very durable cable I have bought. The plus pont is that it can be used for Iphone as well as mini usb.
Alan pearcey
Somerset
Apple iPhone
5 Juni 2017
Excellent product
This is an excellent product to have. Very handy and is an ideal item to have when traveling. The retractable cord makes it easy to store and also takes up very little room which is also very convenient. Would highly recommend.
29 Anmeldelser
|
Skriv en anmeldelse
---
Mer informasjon
Retractable for extra convenience
Let's face it, cables are essential yet they can be awkward, get in the way, tangle and be a extremely untidy to look at. So what a great bonus it is to be able to have the cable adjusted to the length you need - no more, no less? Simply take as much of the 1m long cable as you need to connect your devices together and when you're finished, it retracts back into one handy size package. Perfect for storage and mobility.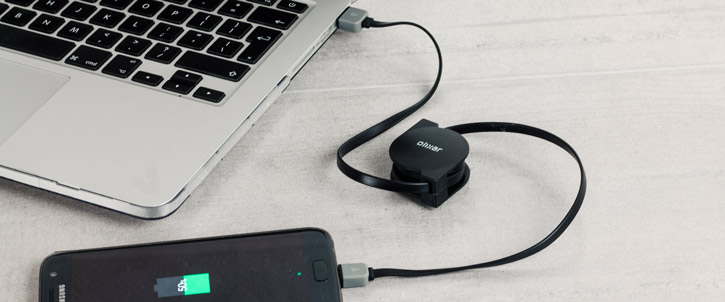 Tangle-free flat portable cable
Working in conjunction with the retractable mechanism, the Olixar's flat cable design makes using the cable easier than ever and retracting the cable back into the housing a breeze, allowing you to make untangling your cables a thing of the past.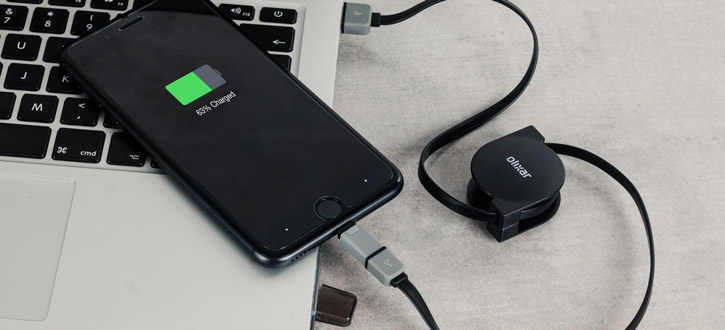 Unique 2-in-1 Lightning and Micro USB charging
The Olixar Retractable Dual Tip Charge & Sync Cable features an intuitive, easy to use design that allows you to use one cable to charge and sync an abundance of Lightning and Micro USB devices. The detachable Lightning tip can be added at any time in order to charge any Lightning compatible Apple device including iPads, iPhones and even iPods. When you wish to charge a Micro USB device, simply remove the Lightning tip to reveal the protected Micro USB cable, ready to charge or sync any compatible devices.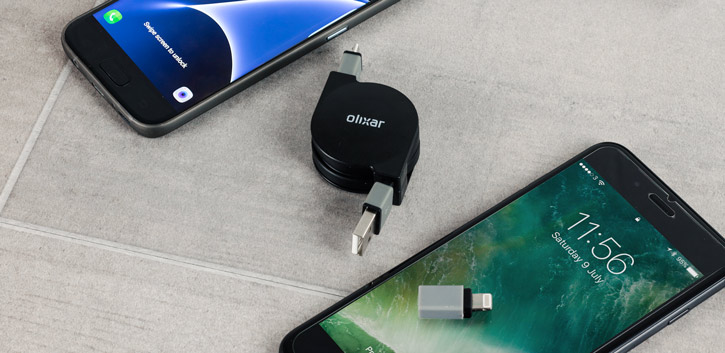 Protective caps
Coming complete with protective caps, the Olixar Retractable Cable ensures that you'll be receiving a cable that will last. The protective caps keep your cable ends free from dust and dirt to keep your cable working as effectively as the day you bought it. This is ideal for those who like to travel and need a versatile cable that will stand up to the rigours of being dragged here, there, plugged and unplugged out of numerous sockets and chargers.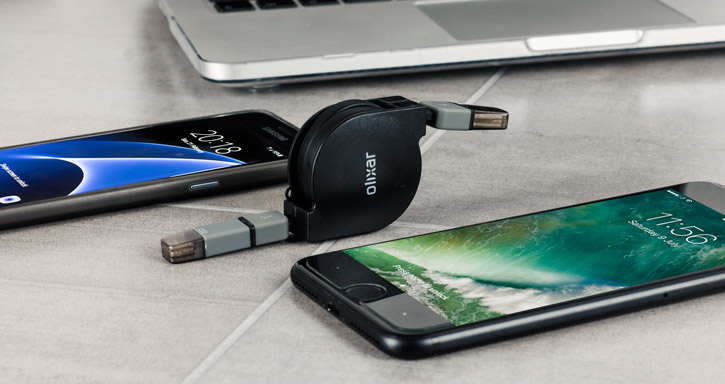 Allows simultaneous charging and syncing of your device
This quality 2-in-1 charging cable from Olixar allows you to connect your Lightning or Micro USB device to your laptop / computer in order to charge your phone and exchange / sync data simultaneously.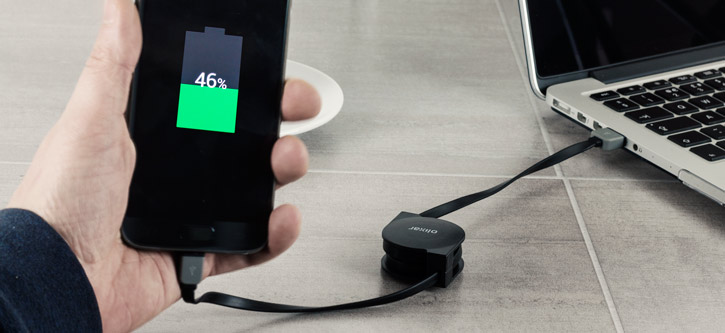 Supports super-fast 2.1A charging
Supporting super-fast charging, the Olixar Retractable Charge & Sync Cable can handle any situation. No matter if you're charging from your car, computer or standard mains charger, the Olixar cable will be able to support charging as fast as your charger can provide.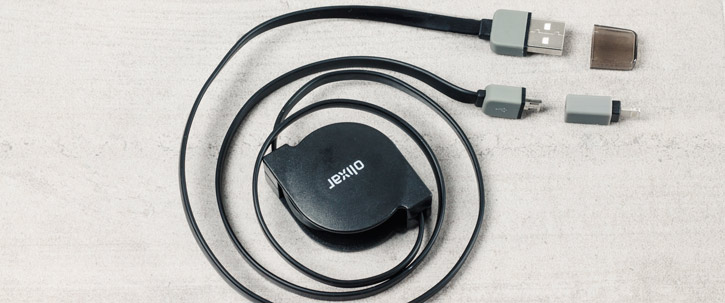 Charge your smartphone or even a power hungry tablet with the Olixar Retractable 1m Cable.
No warning messages, just hassle free charging
Fully compatible with all the latest Apple iOS', you can enjoy effortless charging without any warning messages, which can appear with other cables.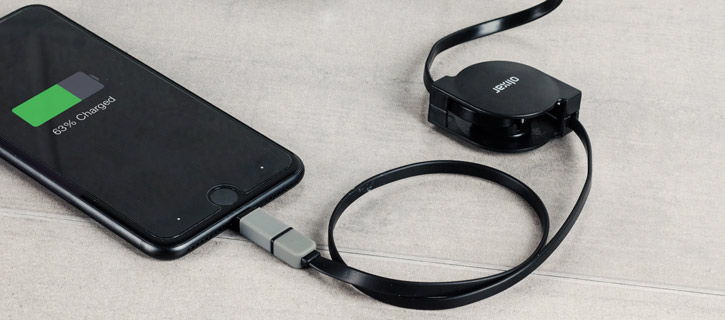 Excellent product quality and value for money
This 2-in-1 Retractable cable from Olixar provides all of the functionality that your original cable would, but with added value for money and oh did we mention... no tangles!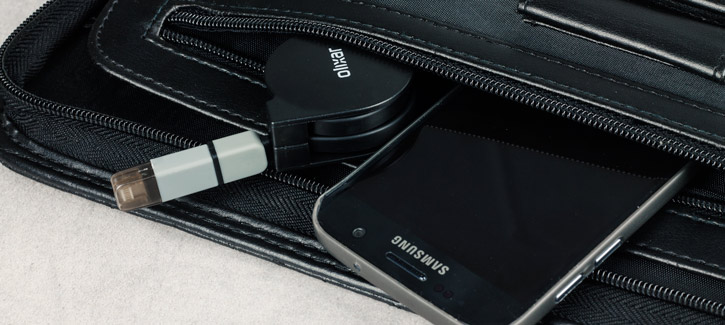 Specifications:
Length: approximately 1m.