Mer informasjon
Hold your Samsung Galaxy S6 Edge safely in your car
Designed to hold your smartphone on your dashboard, the Brodit Active Holder lets you use your phone safely for taking calls via Bluetooth, connecting to your speaker system or as an in-car navigation system. The Brodit Active Holder lets you keep your attention focused on the road and both hands firmly on the steering wheel, while the holder itself allows easy access to the charging port and headphone jack port.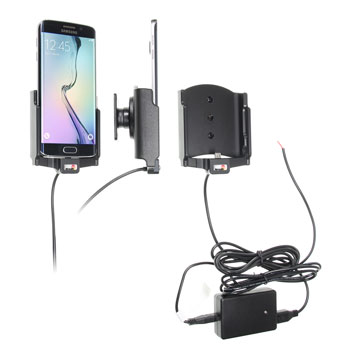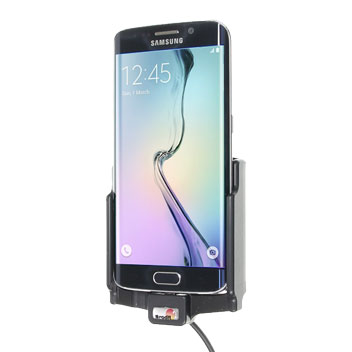 Swivel bracket to view your phone at any angle
Attached to a ball joint swivel bracket, the Brodit Active Holder allows you to adjust the position of the phone holder in order to reduce light reflection and improve the visibility of your phone in different driving conditions and positions.
Combines holder and 2A charger into one compact unit
Brodit Active Holders are a great choice for mobile phone users who frequently use their phone in the car, by including an integrated 2A car charging cable to make sure your phone is kept fully charged on long journeys and commutes.
Molex adapter for additional features
You can choose to use the holder as an active holder for charging of your device only, or to connect an adapter to the Molex connector for additional features. Then you can use the holder also for power supply of a GPS receiver or other solutions (cannot be used for data communication or audio connection).
Padded holder to prevent scratches to your phone
The inside of the holder includes light padding to ensure that your Samsung Galaxy S6 Edge doesn't get scratched or marked when being used in the holder.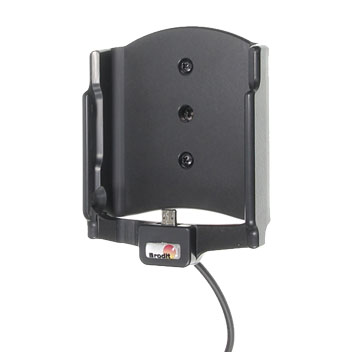 What else might you need?
The Brodit Active holder is designed to be fixed to your dashboard, either using a Brodit ProClip, or by screwing into the dashboard directly. For installation instructions please visit the official manufacturer website here.