Most useful customer reviews
Peter George
York
Huawei Mate 9
27 April 2017
Does what it says
Bought as an additional charging cable to the supplied version. Charges at fast speed, a metre is a usable length around the home & price was good.
Ray Bray
Milton Keynes
HTC 10
30 Januar 2017
Perfect for the job
I ordered this to have a cable at work to charge my phone from my computer, and I have to say that it is perfect for the job as the cable is really quite sturdy and is perfect for the job, another great quality product. Highly recommended.
John Smith
Coventry
HTC 10
3 November 2016
Cracking cable
This is a cracking cable for fast-charging your phone. So good in fact I bought another the next day.
79 Anmeldelser
|
Skriv en anmeldelse
---
Mer informasjon
Designet for tilkobling av USB-C maskinvare til USB-enheter som støttes
Designet for å koble smarttelefoner, nettbrett og annen USB-C (USB-C) utstyrt maskinvare til USB-drevet utstyr, slik at du kan lade og synkronisere enheten.

USB 3.0 super speed overføringer
Kabelen har USB 3.0 for superdataoverføringshastighet, som betyr at du kan overføre innhold til og fra telefonen på noen få sekunder i stedet for minutter.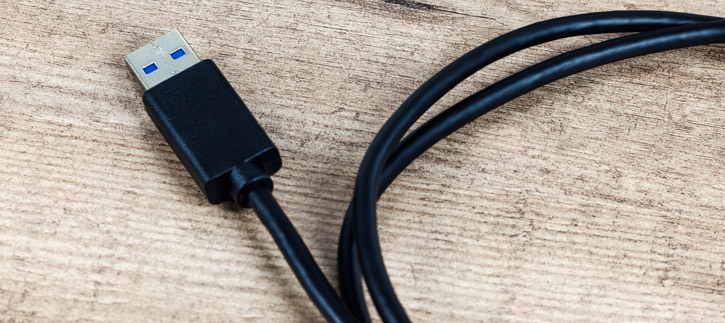 Vendbar USB-C-kontakt
I motsetning til tidligere standarder for USB-tilkoblinger, er USB-C-kontakten fullt reversible og kan også settes inn i en USB-C-kompatibel smarttelefon eller nettbrett på en enkel måte.

Tillater samtidig ladning og synkronisering av din USB-C-enhet
Denne kvalitetskabelen kan du koble til USB-C kompatibel maskinvare på din bærbare eller stasjonære PC, for å lade telefonen og utveksle/synke data samtidig.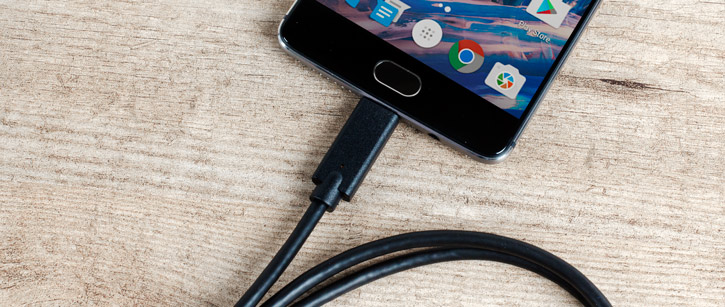 Kompatibel med en USB-strøm-lader og en PC
Med en standard USB-tilkobling er denne kabelen kompatibel med en nett-lader med en USB-inngang, samt en bærbar PC eller PC - slik at du har full fleksibilitet for dine ladebehov.

Testet for å være kompatibel med USB-A til USB-C standarder

Denne kabelen har blitt testet for å være kompatibel med USB-A til USB-C standard. Ikke-kompatible kabler kan trekke så mye som 3 ampere (3a), noe som potensielt kan skade tilkoblet utstyr når det ikke er kompatibelt med denne høye effekten.
Ikke risk det, Olixar USB-C ladekabel har blitt testet for å sikre at den er kompatibel med USB-A til USB-C standarder, med den nødvendige 56kΩ motstanden er nødvendig for å beskytte enhetene dine.
Find out more on our blog post: Looking for USB-C compliant cables? Here's how we test ours.
Technical specifications