Cover-Mate Case Compatible Google Nexus 9 Charging Dock
Produktets artikkelnummer: LCC-UTF
Produktnummer: 50814
Charge and sync your Google Nexus 9 with this stylish dock. It supports most cases so you don't need to remove your Nexus 9 from its case to use this dock!
"Good, but could be better."
Most useful customer reviews
Tim Wykes
Northampton
Nexus 9
7 September 2015
Good, but could be better.
The charging dock was easy to install although length of cable was a little stingy. The dock itself had an Insert for those nexus 9 that might have a cover on them, mine does but it's made from leather and could not fit in the dock with the cover on which sort of defeats the object as you then have to keep taking the cover off to charge it. Also the charging point is rather awkward to locate with finding yourself getting down to eye level to locate it to slide the charger point into your nexus 9. This has the halk marks of a "Lets rush something out to cover Nexus 9" but without thinking it through, maybe side guides that could be slided out and locked in place on these things might correct location problems and it really needs more space in front to dock your nexus 9 with anything more than the most flimsiest of cases. My opinion a job half done, great idea but lacking thought to do the job properly.
2 Anmeldelser
|
Skriv en anmeldelse
---
Mer informasjon
Synchronises and charges
This cradle will allow you to synchronise and charge your Google Nexus 9 in one easy process. This form-fitting designed ultrathin desktop charging dock connects your phone either enclosed in a protective case or without! The dock ensures your phone is charged and ready to go.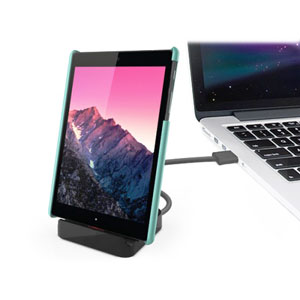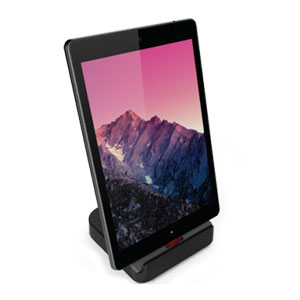 Case compatible
This dock is compatible with slim fitting Cover-Mate cases, so you can dock your device either with or without a protective case up to a thickness of 1.6mm by simply removing the grey insert.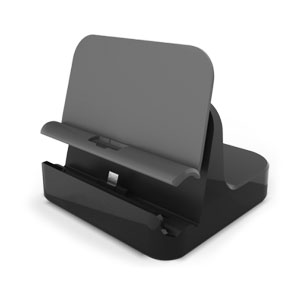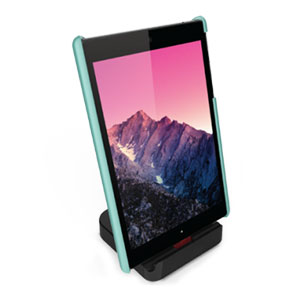 Stable and secure mounting
The cradle provides a stable and secure mount for the Google Nexus 9. It will also de-clutter and make your desk look neater with its high quality finish. The cradle comes with a non-slip base for greater stability on any surface.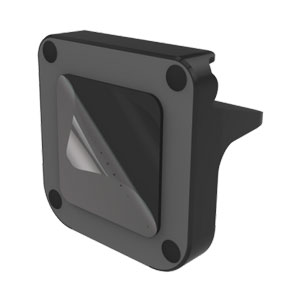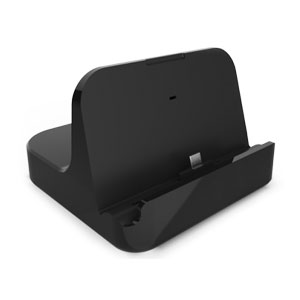 Designed for the Google Nexus 9
The dock has been specifically designed for the Nexus 9 so will be a perfect fit.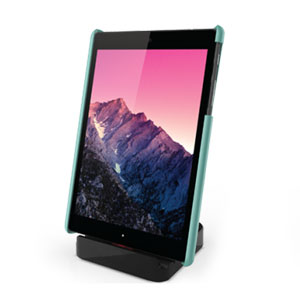 Specifications
Net Weight : 240g
Dimension : 102 x 103 x 67mm