Sony Xperia Z3 Desktop Charging Dock
Produktets artikkelnummer: LCC-SXZ3
Produktnummer: 50547
Charge your Xperia Z3 with this stylish desktop cradle which also acts as a multimedia viewing stand.
"docking station"
"Sleek & Stylish"
"Rescued my phone!"
Most useful customer reviews
Frosty
yorkshire
sony experia z3
31 Mai 2015
docking station
Brill it is very easy to use the phone fits in perfectly does not drop over am very pleased with it
Darren Leybourne
Ryde, Isle of Wight
Sony Xperia Z3
4 Mai 2015
Sleek & Stylish
After picking up my new Z3 I was definitely in the market for my first dock and I was not disappointed. It is sleek, stylish and looks the part. The phone sits in the dock very nicely but as a bonus comes with a removable insert should you wish to keep a case on the phone. Charging from a complete drained battery to 100% took approx 4 hours which is quite good for the magnetic port. The base is suitably lined as well and avoids sliding on the desk is the phone is operated whilst docked. Definitely worth the money and would highly recommend to everyone.
Emma Yeomans
London
Sony Xperia
28 Februar 2016
Rescued my phone!
When the USB charging port stopped working, I panicked - my phone is my alarm clock, my diary, my camera... I can't easily go without it. Luckily the dock arrived in days, and works beautifully. I can charge my phone overnight without a problem, and it's nice to have a stand for my phone to watch videos and read from my bed. It's easily portable and works just as well as I hoped. The only drawback is that the magnet which should ensure the phone is positioned correctly isn't quite strong enough, so sometimes it takes 4 or 5 goes to line the phone up with the charger. It isn't that big of an issue though, and once it's connected it stays put well. It's a useful charger, and particularly useful as a back-up, in case your USB port ever malfunctions.
13 Anmeldelser
|
Skriv en anmeldelse
---
Mer informasjon
Charges your device with ease
The Desktop Charging Dock utilises innovative pass-through technology that lets you connect your Xperia Z3 to the cradle via a USB connection, allowing you to easily charge your device while monitoring all of its activities.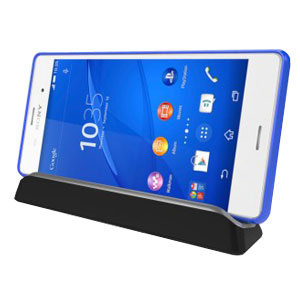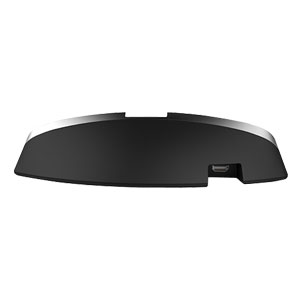 Allows horizontal viewing media
Not only is the Desktop Charging Dock useful for charging your device, it also acts as the perfect home base for your desk, workstation or bedside table by holding your Z3 at a perfect angle for watching movies and listening to music.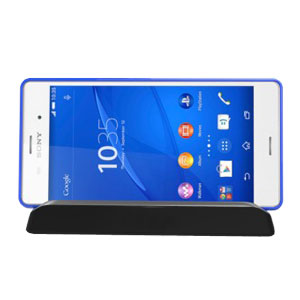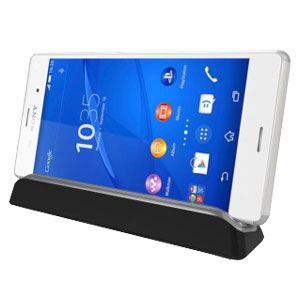 Charges via the Xperia magnetic charging port
The Sony Xperia Z3 Desktop Charging Dock charges your phone using the Xperia magnetic charging port.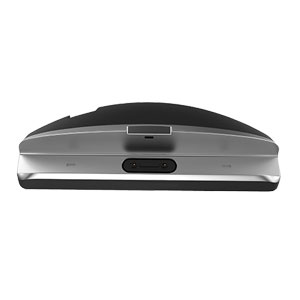 Case compatible with slim cases
This dock has an insert that can be removed, removing this insert allows you to dock your Sony Xperia Z3 in a slim case.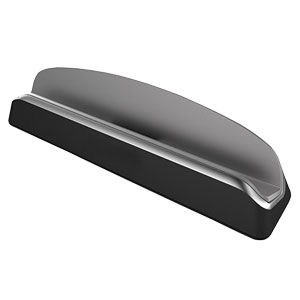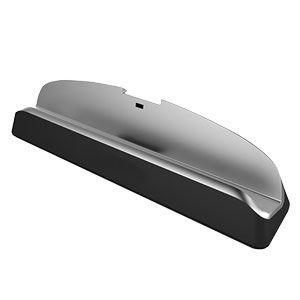 Stylish black finish
Designed to complement the sleek aesthetic styling of the Xperia Z3 handset, this desktop cradle is the perfect combination of form and function. Boasting a minimalist design and a stylish piano black detailing, you can be sure that your Xperia Z3 will look smart and sophisticated when docked in the cradle.
Specifications:
Net Weight : 85g
Dimension : 165 x 80 x 32 mm