Most useful customer reviews
20 September 2016
Brilliant screen saver
On my second one-Purchasd the item from Mobile fun and fitted the item to my phone. Last week I dropped my phone down the escalator on the underground and it must of travelled about 100m bouncing along. The screen saver was shattered and fearing the worse I thought the iPhone screen could not survive that treatment. Removed the screensaver to find not one single scratch or crack on the iPhone screen! Have now purchased another as the screen replacements are £100 plus the time without a phone -worth the money! Would highly recommend
3 Juli 2016
The best screen protector
Very easy to apply and covers the whole screen edge to edge. Would definitely recommend.
LES
CHESHIRE
IPHONE 6S SCREEN PROTECTOR
26 November 2015
VERY GOOD
This is a great creen cove no bubbles goes on easy a best of all stays there whipes clean a little more money but very good value for the extra money had around five of these all for different phone Moshi iVisor has them all covered
9 Anmeldelser
|
Skriv en anmeldelse
---
Mer informasjon
Atomically-strengthened glass screen protector with exceptional clarity
Completely shock-proof, bubble-proof and incredibly scratch-resistant, the iVisor Glass screen protector is practically a bullet-proof vest for your iPhone 6S Plus / 6 Plus's precious touchscreen. Unlike other screen protectors that require a tedious installation process, iVisor's proprietary design allows for a flawless, bubble-free installation in seconds.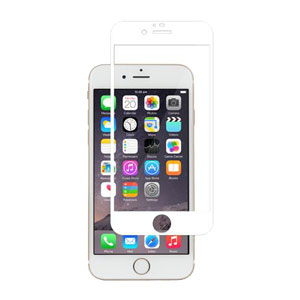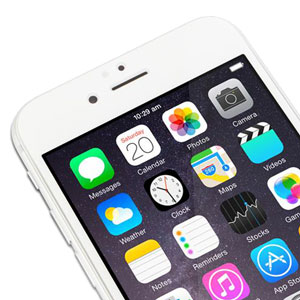 Up to 40% thinner than generic glass screen protectors
With its mere 0.3 mm thickness and rounded edges, iVisor Glass perfectly blends in and virtually disappears with the top of your device. Once installed, you won't notice any difference in screen clarity and touch sensitivity. What you'll find instead, is peace of mind knowing that your iPhone's screen is protected at all times by the best there is.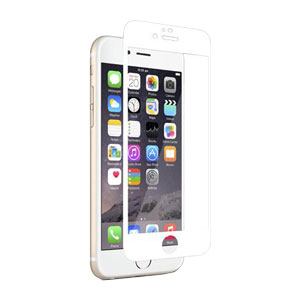 100% bubble-proof, shock-proof and scratch-resistant
iVisor Glass is made from a special type of glass that is atomically-strengthened and exhibits exceptional hardness exceeding that of tempered steel. This makes its surface nearly impossible to scratch, even with a knife.
Oleophobic surface-coating provides fingerprint resistance
With an oleophobic surface-coating, fingerprint marks will be greatly reduced so your beautifully clear screen can be viewed without visual distractions.
Perfectly rounded edges and cut-outs for a comfortable grip and feel
The perfectly rounded edges ensure you enjoy a pleasant and comfortable grip of your iPhone 6S Plus / 6 Plus and the cut-outs provide access to the 'Home' button while ensuring the front speaker, camera and sensors are not blocked in any way.
Also Touch ID compatible!
Microfibre cloth included
Also included is a microfibre cloth, to clean away any dust particles on the iPhone 6S Plus / 6 Plus's screen before application.