Most useful customer reviews
Rita Searle
London
Google Nexus 9
12 Mars 2016
Good quality
Came across this company by accident when searching for a wallet cover for my nexus 9.Very pleased when l saw a pink one in the sale with very low postage.Needless to say l ordered it good quality will recommend this site to family too.
Elizabeth
Worcestershire
HTC Nexus 9
2 August 2015
I consider it to be good value and well made
I am delighted with my tasteful pink protective cover for my new Nexus. It holds the tablet firmly and I can keep notes (not money) in the pocket. The handle built into the cover enables me to hold the device if I am moving about. I consider it to be good value and well made. I like the web site and found it easy to navigate, so well done Mobile Fun.
4 Anmeldelser
|
Skriv en anmeldelse
---
Mer informasjon
Fantastic all round protection for your Google Nexus 9
The Encase Wallet Stand Case protects the Google Nexus 9's crisp display, back and sides from accidental damage, which arise on a daily basis. All this while maintaining the thin and light design of the Google Nexus 9.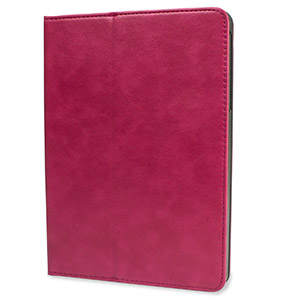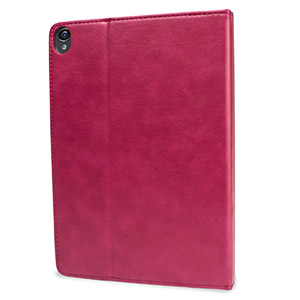 Built-in stand feature for a comfortable viewing position
Complete with a built-in ingenious stand feature enables you to stand your Nexus 9 in a comfortable viewing position which is perfect for browsing the web or for watching films with friends and family.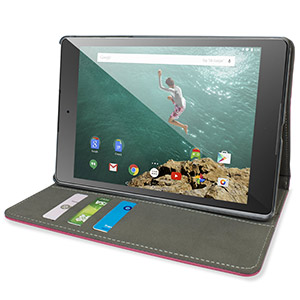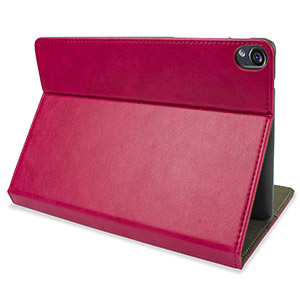 Sleep / Wake function enabled - close the lid to sleep, open to wake up your Google Nexus 9
The case works brilliantly with the Nexus 9's sleep / wake function. By simply closing the lid, the built in magnets put your Google Nexus 9 to sleep. Open it, and Google Nexus 9 wakes up! This is perfect for saving and preserving precious battery power.
Card slots and document pocket
On the inside cover are 3 card slots for your most important credit cards, ID, licenses or anything else of similar size. There is also a large document pocket for any important documents you may need to carry. All this means that you can leave the wallet at home if you wish, as this case has it all covered.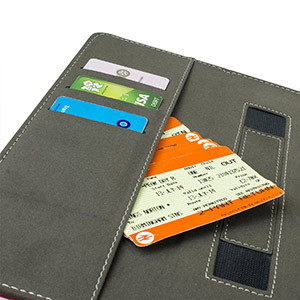 Hand strap for easy use while standing or on the move
Also located on the inside cover is a hand strap. Just fold the cover back and you have access to it, meaning you can hold the Nexus 9 securely in one hand while using your other to use the tablet. This makes it easy to use while on the move or standing.
Stylish and sophisticated leather effect
The Encase Wallet Stand Case for the Google Nexus 9 features a stylish leather effect, that results in a stylish and sophisticated look, mirroring the modern styling of the Nexus 9.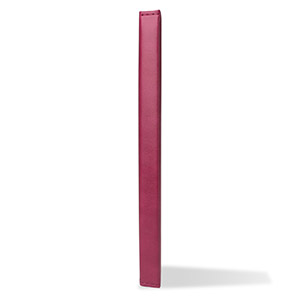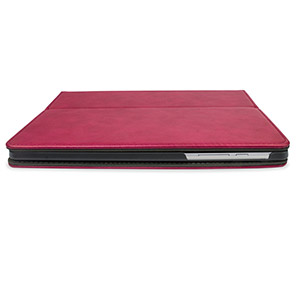 Designed for the Google Nexus 9 so you get full access to all ports and features
Encase Wallet Stand Cases are made to fit the Google Nexus 9 perfectly, precision cut-outs mean that you have access to all your device's ports and features, meaning you don't need to remove the tablet from its case to charge or to take a photo.