Most useful customer reviews
Mike Draper
Kent
Oligarchs iPad smart cover
16 Juli 2017
iPad mini cover/case
This is the second case/cover I have bought. It has saved me from many fumbled events that would have led to breakage. What would have been a much more expensive outcome! Make sure you identify the correct model from a wide selection. Great reasonable prices. Fits perfectly. Sure to be replaced at some point to preserve smart appearance of iPad.
Ronald scales
Bexleyheath
Ipad mini 2
3 Mars 2017
Just he job
Bought two of these cases. they are a perfect fit and sleep function works perfectly. Very good value for money and an extremely fast service from Mobilefun. One word of caution, make sure you order the right case for your particular ipad.
Stephen Cash
Belfast
iPad mini
10 Desember 2016
iPad mini smart cover
Cover fits well and does the job well. Seams to be better than cheaper ones I have had.
18 Anmeldelser
|
Skriv en anmeldelse
---
Mer informasjon
Protect your iPad Mini 3 / 2 / 1's display
The Smart Cover protects the iPad Mini 3 / 2 / 1's crisp display, shielding it from accidental damage which arise on a daily basis all the while maintaining the thin and light design of iPad Mini.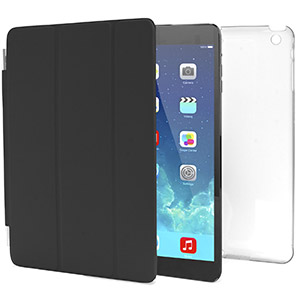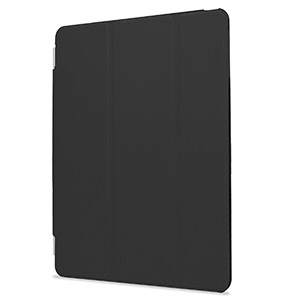 Includes a hard case to protect the sides and back of your iPad Mini
The Smart Cover includes a plastic based hard case in black that clips onto the back of your iPad Mini. The case protects the edges, corners and back of your tablet against everyday bumps and scrapes. When the Smart Cover and the hard case combined together, you get full front and back protection for your iPad Mini, so you can keep your device looking shiny and new.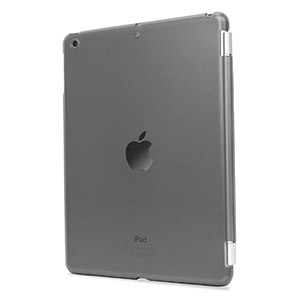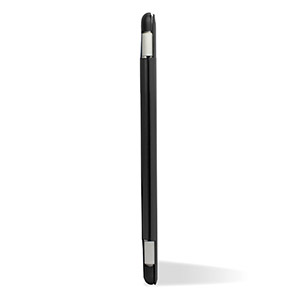 Stylish thin minimal design
The slim design protects your iPad Mini's screen without covering up its durable back. So your iPad Mini still looks and feels like an iPad Mini — just with a little extra protection.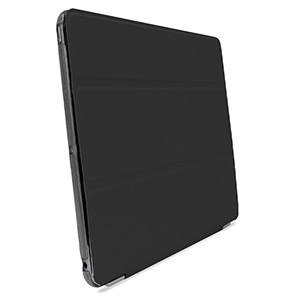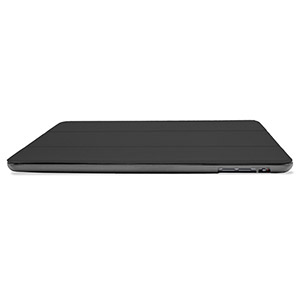 Sleep/Wake function compatible
The Smart Cover is compatible with the iPad Mini's sleep/wake function. Simply open the Smart Cover and the iPad Mini magically wakes up. Close it and iPad Mini automatically goes to sleep, no need to press any buttons. The Smart Cover doesn't just protect your iPad Mini, it keeps it ready to go whenever you are.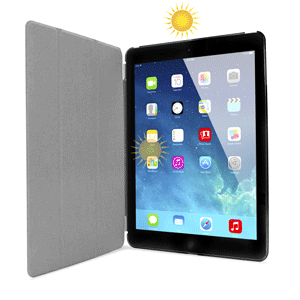 Front cover folds to become a typing or viewing stand
The Smart Cover folds in just the right places to become the perfect FaceTime and movie-watching stand. The Smart Cover also doubles up as a keyboard stand. Fold it back to tilt the iPad Mini into a comfortable typing position. The Smart Cover is made of polyurethane and also features a soft, microfiber lining that helps keep your display clean.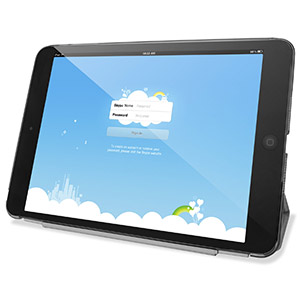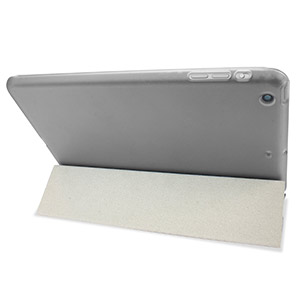 Designed specifically for the iPad Mini 3 / 2 / 1
This product is designed specifically for use with the Apple iPad Mini 3 / 2 / 1, so offers a perfect fit and does not impede the use of any of the functions such as the power and volume buttons, headphone and charging ports, or front and rear cameras.