Most useful customer reviews
29 Mars 2015
protect my investment
I have to work hard for the things I buy, as iam sure you do to, so I need to protect investments this I pad case does just that simple, tuff good looking and easy to clean, some cases I have had are grainy so dirt gets right in there, yes I can clean it, but this case I can give it a quick wipe and hey presto its done, face wipes are good, apple logo is cool tho not really important I would say a bit blingy, good if you like that sort of thing , all in all 10/10 simple serviceable (clening) and good finish
4 Anmeldelser
|
Skriv en anmeldelse
---
Mer informasjon
This leather-style case with alligator pattern keeps your iPad Mini 3 / 2 / 1 secure and enclosed. This is a premium quality case with a touch of unique style, leaving no doubt as to its quality or appeal.
Protection for the iPad Mini 3 / 2 / 1
The case has been specifically designed for the iPad Mini 3 / 2 / 1, so you are given the best possible fit. Underneath the sturdy leather-style casing is a strong frame that will keep your device safe and protected. Just pop your tablet into the frame and it will snap into place with a perfect hold.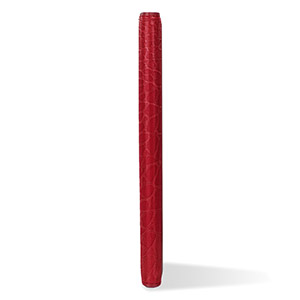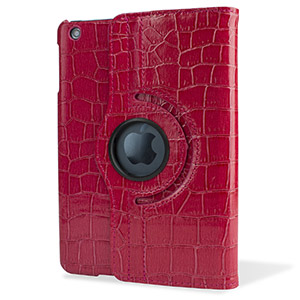 Alligator pattern for unique look and feel
Looking for a unique look and feel? Then take a look at this Encase Case for the iPad Mini.
With its leather-style material and sublime alligator pattern, you are sure to attract attention from onlookers with its superb unique presentation and even better it feels as good as it looks too!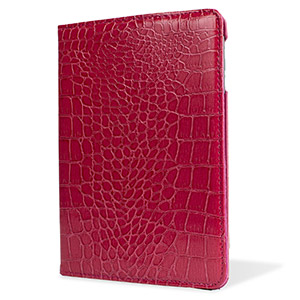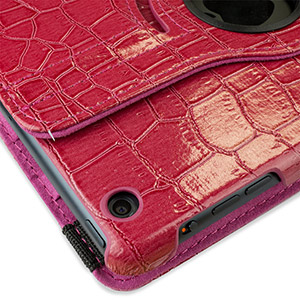 Rotating design for portrait and landscape views
With the built-in rotating feature of the Encase Case, you can adjust the viewing perspective of your iPad Mini. Simply twist to view your iPad Mini to either a portrait or landscape view, so you can perfectly optimise for the type of content you are viewing.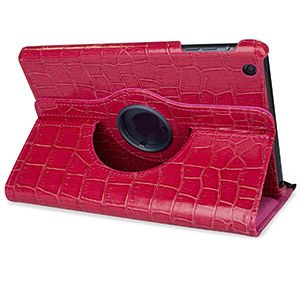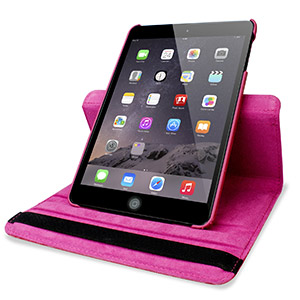 Built-in viewing stand
With the built-in stand, you can view content more comfortably without having to hold your device. Instead, rest your iPad Mini on a suitable flat surface and watch videos, view photos or browse the web.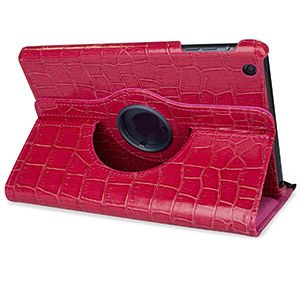 Built-in hand grip
With the built-in hand grip, you can hold the iPad Mini easily while operating the touchscreen. This is ideal if you need your other hand free for presentations or simply for comfort when in use.
Sleep / Wake function
Simply open the cover and the iPad Mini intelligently wakes up. Close it and the device automatically goes to sleep - no need to press any buttons. This means you only use your precious battery power when you need to.