Mer informasjon
High power means high speed charging
With a whopping 2.4A at your disposal, this high powered car charger will top your Sony Xperia Z3 up in no time. It will also allow you to use battery intensive applications such as sat nav or music players without draining your battery and you'll still be charging at the same time.
Ergonomic car charger is easy to use
This Sony Xperia Z3 car charger has been designed to be as comfortable to use and as functional as possible.
Featuring a pleasingly and reassuringly straightforward design, it can be easily plugged and unplugged from your car's electrical port. Its small size is a welcome bonus, as it will not hinder any operation of your vehicle or take up any more space than necessary. After all, the last thing you need when driving is any distractions.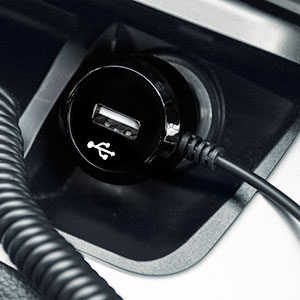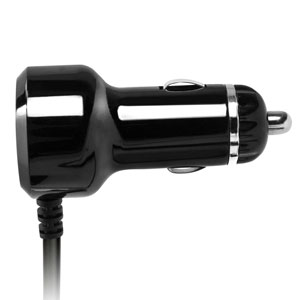 Built-in USB port for charging an extra device
This product also features a built-in USB port so you can charge an additional device that has a USB charging cable, which makes it an essential accessory for your vehicle. Maybe your passenger has a smartphone or tablet that needs charging or maybe you have a business and a personal phone? With this extra charging option, you have it covered.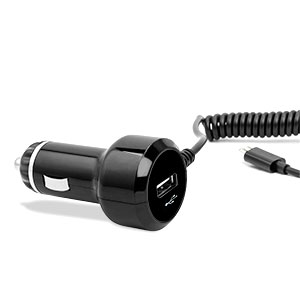 Spiral cord design is extendable, space-saving and tangle-free
Ideal for saving space and reducing clutter, this Sony Xperia Z3 Micro USB car charger has a spiral cord design - extending to provide plenty of range without causing any tangles.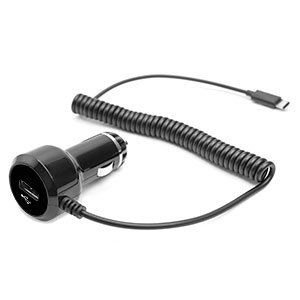 Ideal for Sony Xperia Z3
Featuring a Micro USB connection and enough power to charge your phone quickly and easily, you can be certain that this car charger is ideal for your Sony Xperia Z3.
Please note: The component parts of this pack may differ slightly to the images used to illustrate the pack on this page, however, replacements will be of equal or greater quality if an adjustment is made.