AnyGrip Universal Tablet Car Holder and Stand
Produktnummer: 46512
This universal tablet in-car holder will secure your device to your car's dashboard or any other surface. With complete 360 degree movement and fully adjustable arm, you can keep the tablet out of your driving view too.
""Does what it says on the can""
"Best tablet/phone holder"
"Good"
Most useful customer reviews
Ken McIntosh
Livingston
AnyGrip Tablet Car Holder & Stand
23 Januar 2017
"Does what it says on the can"
Found that the holder fitted securely to the dashboard of my car(Kia Sportage) without the requiring the "sticky pad" - excellent suction. The instructions are both easy to follow and include safety information that you may not initially think about: example. do not place in front of the air bags. Would whole-heartly recommend, excellent price and quick delivery
Hazel Lynch
Wiltshire
Universal tablet car holder
20 Januar 2017
Best tablet/phone holder
What a great gadget holds my iPad mini or my iPhone 6 Plus I use my iPad mini as a sat nav in my camper van and able to watch TV obvs when stationary using my hotspot wifi.
Chris M
Bath
Mini tab holder
15 November 2016
Good
The item is very useful. Any phone ore tablet up to 8 inch fits perfectly.
120 Anmeldelser
|
Skriv en anmeldelse
---
Mer informasjon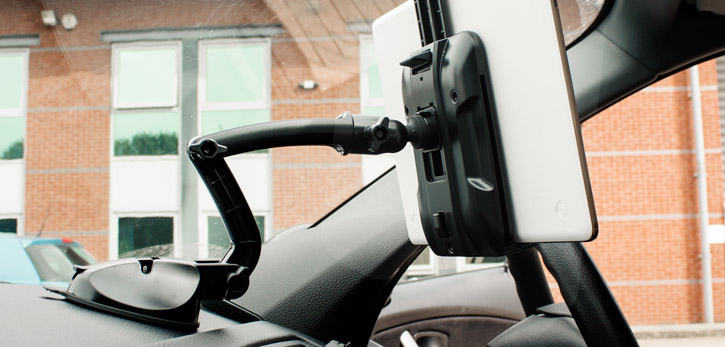 Universal tablet mount for up to 11 inch devices
With a capacity to mount almost any tablet on the market and large phablets (extra large smartphones) between 130mm to 195mm, the AnyGrip Universal Tablet Car Holder and Stand is the ideal choice for mounting your tablet in your vehicle.
If you aren't using your tablet as a sat nav, your passenger may also benefit as they can angle the tablet to view media, browse the web or play games.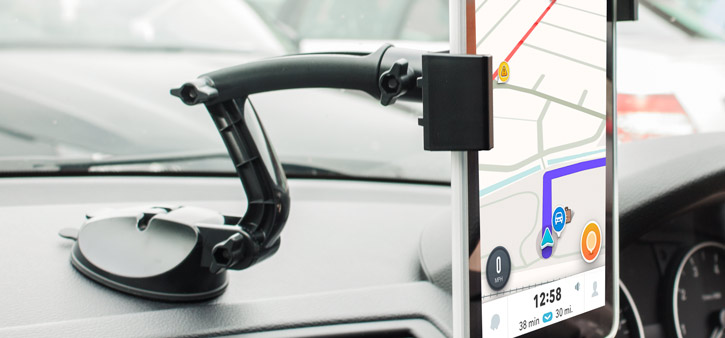 Fits directly and securely on most surfaces
Featuring an ingenious mounting system, with a strong adhesive plate that fits perfectly to your dashboard, even if your dashboard has a textured surface. The AnyGrip will provide a strong and secure way of holding your tablet in the position you need. It also features an anti-vibration sponge foam block to keep your tablet steady and protects your dashboard from damage. This is especially useful if you find yourself driving over irregular road surfaces.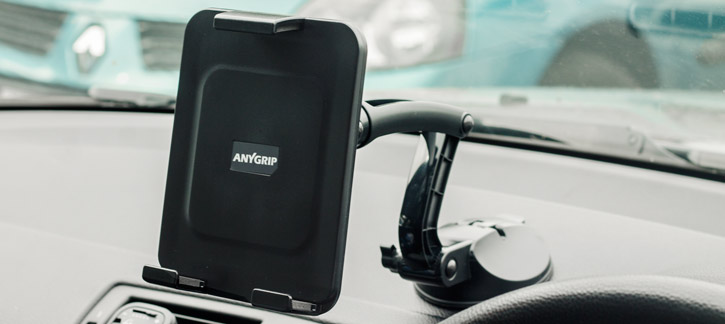 Ideal for charging your tablet in your vehicle
While the AnyGrip itself has no charging capability, it can certainly hold your tablet securely in position while charging from your cars electrical outlet port (cigarette lighter socket) while you're using your device.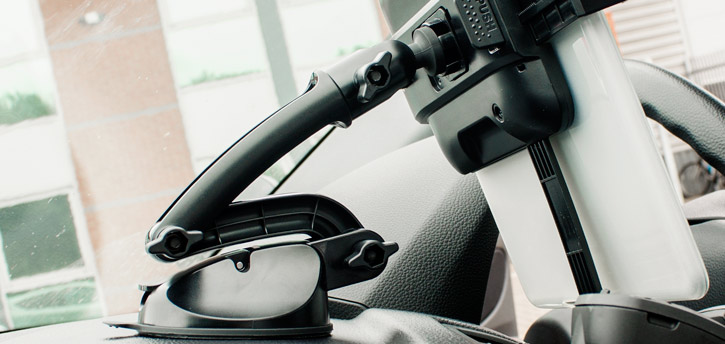 Easy installation
When we say easy, we really mean easy. You can install this car holder within a minute and remove it in even less time. Just fit the plate where you require, mount the holder into place and lock it in via a strong suction grip. It really is that easy.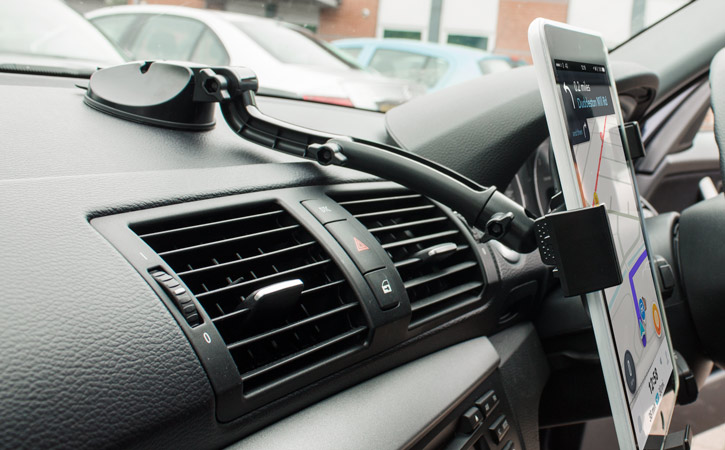 Perfect 360 degree view positioning
The AnyGrip Car Holder and Stand can switch between landscape and portrait modes with ease due to the movable arms and grips. With a full 360º system and an arm that can be folded and adjusted to match the contour of your dashboard. To better support the weight of your tablet, you can position your device where and how you want it. Most importantly of all, you can position your tablet to give you the best view of the road.

Compatible with or without tablet cases
Due to its impressive gripping mechanism, you can securely hold a tablet with or without a case on. This allows you to leave many different styles of case on, yet still operate your tablet device when within the mount.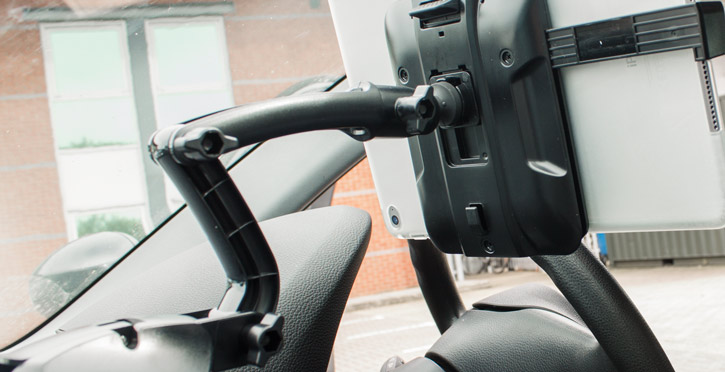 Please note: Make sure you observe the laws in your country when mounting an object that could potentially reduce your visibility if used incorrectly.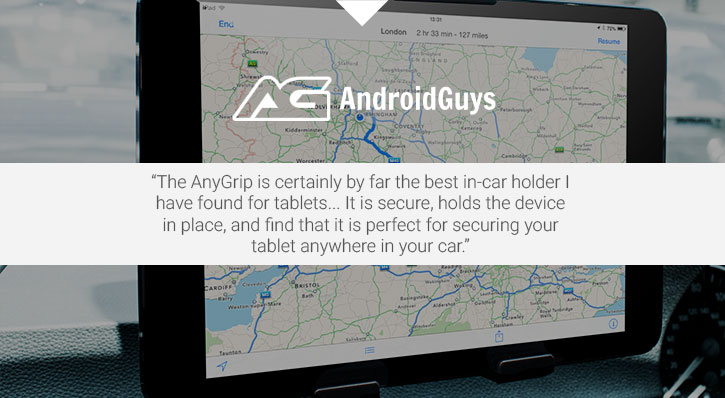 Compatibility
Tablets 5 - 11 inches / 130 - 195mm in size